Nord Mali : Pour Une Implication Citoyenne Forte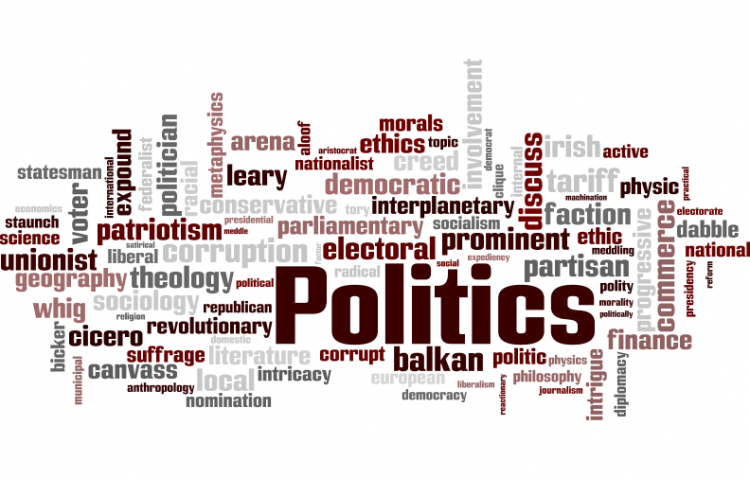 Target:

mko@jurifis.com

Region:
Le Mali traverse en ce moment, une période très difficile de son histoire.
La cause : l'occupation des territoires du Nord-Mali par les groupes terroristes et des narcotrafiquants.
Pour peser dans les débats qui s'ouvrent à ce sujet, vous êtes priés de vous exprimer, librement, à travers une pétition citoyenne qui sera remise aux plus hautes autorités de notre pays. L'objectif vise à atteindre Deux Mille (2000) signatures pour les trois (3) prochaines semaines.
Pour agir dans ce sens et faire entendre votre voix qui devrait compter, veuillez cliquer sur le lien ci-dessous pour accéder au texte de la pétition à signer.
Objet : Pétition pour une meilleure prise en compte des opinions citoyennes à l'occasion des négociations en passe de s'ouvrir avec les groupes rebelles et terroristes (MNLA, Ansar-Din, MUJAO) du Nord du Mali.
A Son Excellence Monsieur Dioncounda TRAORE
Président de la République par intérim
Bamako
MALI
Monsieur le Président de la République par intérim,
Nous signataires de la présente lettre de pétition, sommes des citoyens, maliens et africains, des amis du mali, établis ou vivant au Mali et ailleurs, épris de paix, de justice mais déterminés à propager l'idée du « vivre ensemble », dans un monde en parfaite harmonie et cohésion.
Nous sommes à l'heure actuelle, plutôt inquiets de la tournure des évènements dans les régions Nord du Mali, aujourd'hui attaquées et gangrenées, en prise directe avec des activités terroristes et criminelles, avec son cortège de rapt et de narcotrafic, ce, depuis le début janvier 2012 que les mouvements rebelles et terroristes (MNLA, Ansar-Din, MUJAO, AQMI) occupent illégalement ces territoires et où règnent la peur et la violence.
Du fait même de la présence de ces mouvements et organisations criminels, le territoire de la République du Mali se trouve, depuis, désagrégé et disloqué. L'unité et la cohésion nationales sont fortement sapées ; les principes directeurs de l'Etat de droit, de la laïcité et de la démocratie biaisés ; les règles de la République gravement remises en cause…
Face à une telle situation, les maliens et les amis du Mali se sont légitimement trouvés en droit de solliciter la solidarité africaine et internationale, pour juguler ce phénomène et entreprendre les meilleures actions susceptibles de rétablir l'intégrité du territoire national et poursuivre de manière irréversible le processus de construction d'un Etat de droit et de démocratie.
Après moult hésitations et tergiversations, la communauté internationale s'est enfin décidée à réagir aux côtés du peuple du Mali et de son gouvernement.
La résolution N° 2071 (2012) a été d'ailleurs votée à l'unanimité des quinze (15) membres du Conseil de Sécurité. Par le biais de cette résolution, la Communauté internationale donnait ainsi le ton de sa détermination à entreprendre et mettre en œuvre tout ce qui est nécessaire et utile pour arriver à déloger les rebelles des régions Nord du Mali (MNLA, Ansar-Din, MUJAO, AQMI) et parvenir au rétablissement de l'intégrité territoriale et de l'unité nationale de la République du Mali.
C'est dans un tel contexte que les mouvements terroristes et criminels, regroupés dans le cadre de diverses organisations, se sont enfin pliés aux injonctions de la communauté internationale.
Réunis sous les auspices de la médiation africaine, agissant sous l'instigation de diverses voix africaines et du monde, ces regroupements et mouvements terroristes et criminels ont dit rejeter leurs revendications de partition du territoire et renoncer à l'application de la charia sur le territoire national ainsi qu'ils ont affirmé leur adhésion au principe de la négociation et du dialogue comme seul mode de règlement de la crise du Nord.
Devant l'expression d'une telle position politique des mouvements rebelles et terroristes, la Communauté Internationale, plutôt favorable au dialogue à tout va, donne cependant l'impression de reculer et de donner des signes de renonciations quant à l'option militaire qui était dite imminente. Elle semble plus pencher vers le dialogue et la négociation, y compris avec ceux-là qui sont considérés par l'opinion publique comme des criminels et des terroristes. Une telle tendance et attitude de la Communauté internationale est fort regrettable voire dommageable pour la paix dans cette région du sahel.
En ce moment même, le Gouvernement de la République du Mali, presque contraint et forcé, a donné suite à cette offre de dialogue. Il a dépêché une importante délégation, conduite par Monsieur le Ministre des Affaires Etrangères et de la Coopération Internationale auprès du médiateur de la CEDEAO à Ouagadougou. Pendant ce temps, les citoyens et le peuple maliens, concernés au premier chef par cette crise et les modalités éventuelles de son règlement, les citoyens d'Afrique, amis du Mali et tous les peuples épris de paix et de justice, qui ont aussi besoin de savoir, n'entendent et ne voient rien venir du côté du Mali, ni par rapport au contexte, ni par rapport au cadre, encore moins par rapport au contenu éventuel de la négociation qui s'ouvre.
Or, notre pays, faut-il le rappeler, vit des moments tellement difficiles à travers notamment cette crise du Nord qu'il paraît important que les dirigeants de la transition prennent soin d'informer le peuple sur certains aspects afin d'éviter les erreurs du passé.
Les signataires que nous sommes, entendons faire connaître notre opinion en exigeant, absolumentet préalablement à toute négociation, qu'il soit mis fin immédiatement et de manière effective à toutes exactions sur les personnes et les violations de leurs libertés individuelles et collectives sur les territoires du nord du Mali.
Qu'il soit pris en compte les points suivants :
- l'identification de toutes les victimes des évènements du nord du Mali et l'évaluation exacte de l'étendue de leurs préjudices ;
- l'identification par tous les moyens des personnes qui se seraient rendu coupables d'exactions sur les territoires du nord du Mali aussi bien sur les personnes que sur les biens et les vestiges ;
- l'ouverture de procédures judiciaires tant devant les juridictions nationales qu'internationales à l'encontre des personnes mises en cause et/ou susceptibles de l'être ;
- l'obtention du principe de l'inscription dans le préambule de la constitution du Mali de ce que la « rébellion et les soulèvements armés en vue de revendications territoriales, politiques ou religieuses » est constitutive de « crime contre l'humanité » au sens entendu par le Traité instituant la Cour Pénale Internationale (CPI) et susceptible d'être déféré devant cette juridiction.
Nous signataires de la présente lettre de pétition, exigeons que ne participent aux négociations à venir que les seules personnes ou groupes de personnes, ressortissants du Mali, mais ayant préalablement et formellement :
- renoncé à l'usage des armes ou de la force militaire comme moyen d'expression politique ou de revendications vis-à-visde l'Etat du Mali ;
- reconnu le caractère unitaire, indivisible et laïque de la République du Mali ;
- affirmé leur adhésion et leur reconnaissance aux règles de l'Etat de droit, de la Démocratie et de la République ;
- renoncé à tous liens même de collusion avec les mouvements armés, criminels, terroristes et religieux installés sur d'autres territoires voisins du Mali ou d'ailleurs.
Nous espérons que notre pétition retiendra toute votre attention,
Dans cette attente,
Nous vous prions d'agréer, Excellence, Monsieur le Président de la République par intérim, l'assurance de notre considération distinguée.
--------------------------------------------
Petition from Concerned Citizens of Mali – for consideration during the negotiations to be opened with the rebel groups and terrorists (MNLA, Ansar-Din, MUJAO) in Northern Mali
His Excellency Dioncounda TRAORE
Acting President
Bamako
MALI
Mr. Acting-President :
We the signatories to this petition are Malian citizens, Africans and Friends of Mali, living within Mali and around the world; we are peace-loving and with a strong belief in justice and are determined to spread the idea of "living together" in a world in perfect harmony and cohesion.
We are now very concerned about the turn of events in the northern region of Mali, today attacked and occupied by terrorists, (MNLA, Anwar-Din, MUJAO AQIM), who since the beginning of January 2012 have illegally occupied this territory and who are engaged in criminal activities involving kidnapping and drug trafficking, bringing fear and terror to the region.
By virtue of the presence of these criminal organizations, the territory of the Republic of Mali has disintegrated and been dislocated. The unity and national cohesion of the country have been strongly undermined and the guiding principles of the rule of law, secularism and democracy are seriously challenged.
Faced with this situation, Malians and friends of Mali have legitimately sought African and international solidarity, to curb this phenomenon and to take the best action to restore the integrity of the national territory, in order to continue, irreversibly, the process of building the rule of law and democracy.
After much hesitation and procrastination, the international community has finally decided to respond to the people of Mali and his government.
Resolution No. 2071 (2012) was passed unanimously by fifteen (15) members of the United Nations Security Council. Through this resolution, the international community gave a determined undertaking to do all that is necessary to dislodge the rebels (MNLA, Ansar-Din, MUJAO, AQIM) from the northern regions of Mali and to restore the territorial integrity and national unity of the Republic of Mali.
It is in this context that these terrorists and criminals, grouped under various organizations have finally conceded to the demands of the international community.
Convened under the auspices of African mediation, and upon the instigation of various voices in Africa and the rest of the world, these groups of terrorists and criminals have said they would no longer seek a separation of the northern territory and have also said they would reject the application of Sharia law in the national territory. They have now affirmed their commitment to the principle of negotiation and dialogue as the only way of resolving the crisis in the North.
Faced with such a political stance of the rebel movements and terrorists, the international community, would rather favor dialogue and now gives the impression of backing down and waivering from the option of military intervention which had appeared imminent. The international community now appears to lean towards dialogue and negotiations, with those who are regarded by the public as criminals and terrorists. This approach and attitude of the international community is very unfortunate and indeed detrimental to peace in the Sahel region.
At the moment, the Government of the Republic of Mali, almost under duress, has responded to this offer of dialogue. A large delegation, led by the Minister of Foreign Affairs and International Cooperation was sent to meet with the ECOWAS mediator in Ouagadougou, Burkina Faso. Meanwhile, citizens and people of Mali, citizens of Africa and friends of Mali who are peace-loving and champions of justice, concerned by the crisis and the possible methods of resolving it, have heard nothing from the Malian government about the contents of the negotiations recently opened.
It must be remembered, that our country Mali is in crisis, particularly in the North. Therefore the leaders of the transition must ensure that the people are informed of certain aspects of these negotiations, in order to avoid errors the past.
As signatories to this petition, we wish to share our opinions and we demand, prior to any negotiations, an immediate and effective termination of all abuse and violation of the individual and collective freedom of people in the northern territories of Mali.
The following points must be taken into account:
- The identification of all victims of the events in northern Mali and an accurate assessment of the extent of their injuries;
- The identification, by all means, of people who are the perpetrators of atrocities in the territories of northern Mali ;
- The commencement of proceedings in national and international courts against defendants and / or possible suspects;
- To obtain and include in the preamble to the Constitution of Mali, the principle that "rebellion and armed uprisings for land claims, whether political or religious" constitutes a "crime against humanity" as defined by the Treaty establishing the International Criminal Court (ICC) and proceedings for which may be brought before this court.
We, the signatories to this petition, demand that the only persons or groups from Mali who can participate in future negotiations must first and formally:
- Renounce the use of weapons or military force as a means of political expression or of enforcing claims against the State of Mali;
- Recognise the unitary, indivisible and secular Republic of Mali;
- Affirm their support and recognition of the Rule of law, democracy and of the laws of the Republic;
- Renounce all ties and collusion with the armed movements, criminals and religious terrorists installed in other neighboring territories of Mali or elsewhere.
We hope that our petition will have your full attention,
In the meantime,
Please accept, Excellency the Acting President of the Republic, the assurance of our highest consideration.
SIGN / RECOMMEND
You can further help this campaign by sponsoring it
The Nord Mali : Pour Une Implication Citoyenne Forte petition to mko@jurifis.com was written by mko and is in the category Politics at GoPetition.
Nord Mali : Pour Une Implication Citoyenne Forte