Non-Resident Ghanaians Need Dual Citizenship Law Revised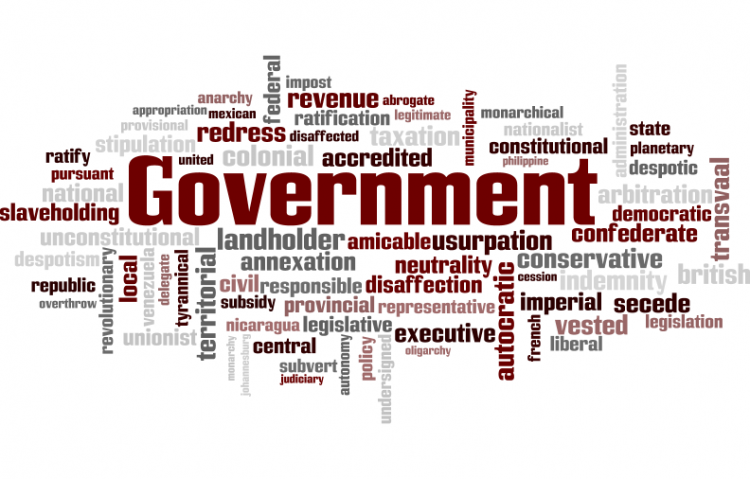 Target:

Ghanaians Across the Globe

Region:
The Dual Citizenship Act of Ghana launched on Wednesday, July 3rd 2002. Among other innovations, the law provides for dual citizenship and grants the "right of abode" to Diasporan Africans.
Also under the law, a person may decide to acquire the citizenship of another nation in addition to his citizenship, and thereby become a dual citizen, if the citizenship laws of that nation would permit him/her to retain his/her existing citizenship. The legislative proposal also replaced the Ghana Nationality Act 1971 (Act 361).
Many Ghanaians remain or become citizens of another country because of the advantages, including:
· employment opportunities
· entitlement to social programs, such as pensions
· property ownership
· unrestricted residency
Currently under Ghana's Dual Citizenship Law among other things, no dual citizen of Ghana regardless of the person's qualification shall qualify to be appointed as a holder of any office specified as below:
· Chief Justice and Justices of the Supreme Court;
· Ambassador or High Commissioner;
· Secretary to the Cabinet;
· Chief of Defense Staff or any Service Chief;
· Inspector- General of Police;
· Commissioner, Customs, Excise and Preventive Service;
· Director of Immigration Service;
· Commissioner, Value Added Tax Service;
· Director- General, Prisons Service;
· Chief Fire Officer;
· Chief Director of a Ministry;
· A rank of a Colonel in the Army or its equivalent in the other security services; and the worse of all is this vague one
· "Any other public office that the Minister may be legislative instrument prescribes".
The act says all Ghanaian who wish to renounced their Ghanaian citizenship to:
· Apply to the Hon Minister for the interior for the grant of Dual Citizenship
· Purchase of Form 10 at the cost of $100 at the Ministry of the Interior or from a representative of the Ministry of the Interior in our Diplomatic Missions abroad
Under the law, it is an offence for anyone to use passports issued by their receiving countries and the Ghanaian passport interchangeable. That person becomes liable on Summary conviction to a fine not exceeding 250 penalty units or a term of imprisonment not exceeding one year or to both.
The law fails to distinguish between those Non-Resident Ghanaians who lost their Ghanaian citizenship by denouncing it for a new citizenship and those who became citizens of their receiving countries without denouncing their Ghanaian citizenship.
Please pass this along and sign below if you agree with other Non-Resident Ghanaians (NRGS) that our lawmakers in Ghana need to revisit this law that only grants limited citizenship to Ghanaians living in the Diaspora.
This petition will be forwarded to the Speaker and the Ghanaian Parliament, the Office of the President of Ghana and all concerned and hopefully we will be heard.
The Speaker of the Ghanaian Parliament, the President of the Republic of Ghana, observing all other Protocol, we Non-Resident Ghanaians (NRGS) urge you to revisit the Dual Citizenship Act launched on July 3rd 2002.
Non-Resident Ghanaians (NRGS) are doing their best to contribute to the Ghanaian economy. Currently Ghana can boast of over 400 million dollars in remittances from NRGS annually to boost Ghana's economy. This is against contributions of Foreign Direct Investment (FDI), which since 1994 to date had contributed only 1.6 billion cedis or about 200 million dollars, annually. Our contribution (thus excluding those not recorded) can be compared to the following sectors:
· Cocoa about 440 million dollars annually
· Tourism about 300 million dollars annually and
· Timber about 175 million annually.
Thus the contribution of 400 million dollars by NRGS cannot be treated with apathy, and the Government of Ghana cannot blindfold NRGS with laws such as ROPAL as her proof of how much she cares about her citizens living abroad.
The only way to proof Ghana's love for her citizens living abroad is to give to re-examine this Dual Citizenship Law as a matter of urgency so as to providing limitless possibilities and advantages to all Ghanaians be it non-resident or resident Ghanaian. The Ghana of government must recognize the understanding of citizenship in transnational terms as well as the economic advantages and opportunities of the Non-Resident Ghanaians (NRGS), and allow full participation of all Ghanaians within the legal framework of Republic of Ghana.
Ghana should promote dual citizenship as an expression of Ghana's tolerance and multiculturalism. Ghanaian citizenship should mean participating in the political processes such as voting, taking part in debates around election issues, standing for election, being appointed to positions of responsibility and in short full participation in all aspects of Ghanaian life, our home, our place of birth.
It also does not make any logical or common sense to ask Non-Resident Ghanaians who have never denounced their Ghanaians citizenship as a condition to acquiring citizenships of their receiving countries to seek Ghanaian visa when traveling to Ghana if they already have a Ghanaian passport.
It does not make any sense to ask them to apply for dual citizenship travel document. This is what the government of Ghana has tasked Ghanaian embassies and foreign missions currently to do as a means to taking more money from innocent Ghanaians. Ghanaian immigration has also been tasked to slap any non-resident Ghanaian with a $100 visa fee at the Kotoka International Airport. We are basically treating our fellow Ghanaians as aliens from another planet. And how is this monies accounted for? Only God knows.
Face the truth: Ghana belongs to all her citizens both living home and abroad. It is by allowing all Ghanaians a full participation that we can move our nation forward faster.
We cannot change the past of all those who have already been treated as aliens in their own country of birth Ghana but we can certainly change the future for other Ghanaians and their children's children so they would not be also not be treated as aliens when they return to Ghana to assist in building Ghana.
It is our right as Ghanaians to fully participate in building Ghana a better Ghana – We recognize the problem of limited citizenship and participation – We commit to the cause of making sure we change the future".
GOD SAVE OUR MOTHERLAND GHANA!!!
GHANAIAN CITIZENS PLEASE SIGN.
You can further help this campaign by sponsoring it
The Non-Resident Ghanaians Need Dual Citizenship Law Revised petition to Ghanaians Across the Globe was written by Charles N. Nkansah and is in the category Government at GoPetition.
Non-Resident Ghanaians Need Dual Citizenship Law Revised