NO to Engineered Sanitary Landfill in Ampucao, Itogon, Benguet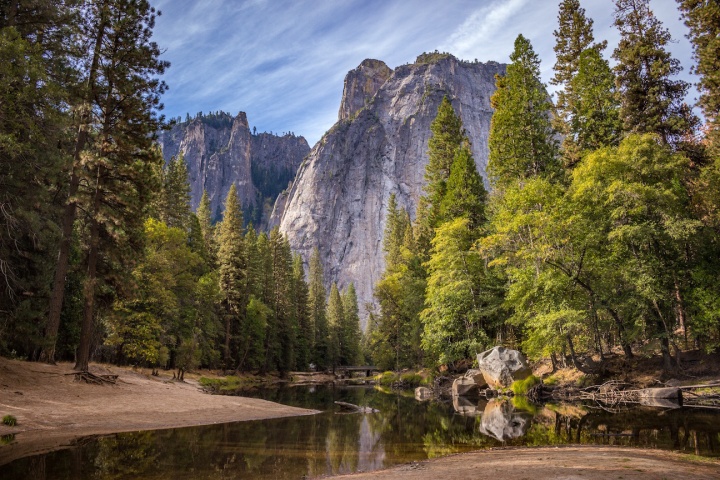 Target:

Sec. Ramon Paje of DENR,DOHWA Engineering Co. Ltd. of Seoul, South Korea,Congressman Ronald Cosalan

Region:

Website:
We say NO to Engineered Sanitary Landfill in Brgy, Ampucao, Itogon, Benguet.
In June 24, 2011, residents of Sal-angan, Ampucao signed a petition letter asking for a Free and Prior Informed Consent (FPIC) to be conducted by the South Korean Firm, DOHWA Engineering Co., Ltd and by the National Commission on Indigenous Peoples (NCIP).
This first petition was made in the hope that everything about the project will be disclosed to the public-both positive and negative effects so that the people may understand what the proposed Engineered Sanitary Landfill (ESL) is all about. However, Mr. Amuasen, Ampucao barangay chairman, kept on saying that the project does not need an FPIC but a validation only because it was endorsed by the community officials. The petitioners were even told that they do not have a specific stand or basis for their petition. The petitioners waited for three months for the FPIC but there was no action. This prompted them to make another petition letter dated October 4, 2011 addressed to the NCIP, this time stating their REJECTION of the proposed ESL at Tapak, Ampucao. The petitioners presented the following reasons for their rejection of the ESL project at Tapak:
A. Under R.A. 9003 or the Ecological Solid Wastes Management Act of 2000, Chapter II, Sec. 10, x x x x segregation and collection of solid wastes shall be at the barangay level specifically for biodegradable, compostable and reusable wastes and that the collection of non- recyclable materials and special wastes shall be the responsibility of the city or municipality.
According to Hon. Mayor Oscar Camantiles in his statements (Midland Courier - September 18, 2011 issue), the proposed ESL at Ampucao is not included in the 10-year Ecological Solid Wastes Management Plan for the year 2011 to 2020 of the municipality of Itogon. He further stated that under R.A. 9003, it is the municipality or city that is mandated to implement an engineered sanitary landfill.
Still under R.A. 9003, Article 4, Sec. 32 - Establishment of LGU Material Recovery Facility (MRF) in every barangay. It does not say that a barangay should establish its own sanitary landfill, unless maybe included in the Municipal Solid Wastes Management Plan of the municipality of said barangay.
B. Under the Implementing Rules and Regulations of R.A. 9003, Rule IV Sec. 1(i), The site for sanitary landfill shall be chosen with regard to the sensitivities of the community's residents. x x x x x.
DENR DAO 2003-30 (IRR for the Philippine Environmental Impact statement (EIS) System) Article II, Sec. 5.3 states that the Environmental Impact Assessment (EIA) process to protect the environment and the community's welfare should be undertaken, by among others, the project proponent and or EIA consultant, EMB, a Review committee, affected communities and other stakeholders.
For an Environmentally Critical Project, its social acceptability should be based on timely and informed participation in the EIA process particularly to environmental impacts that are of concern to them.
C. Another criterion for siting a sanitary landfill states that, "The site must be located in an area where the landfill's operation will not detrimentally affect environmentally sensitive resources such as aquifer, groundwater reservoir or watershed area."
Barangay Ampucao is declared a watershed area and was one of the plantation areas of the Itogon Integrated Watershed Management Project (IIWMP)/Community Based Forest Management Areas (CBFMA) for several years whose general objective is to enhance the hydrological and ecological attributes of the watershed.
D. Lastly, studies have given enough evidence to raise concerns on sanitary landfills:
a. Even the state- of - the art engineered sanitary landfill will release toxics to the air and will eventually release toxic-bearing leachate to the ground and surface water. Even the best liner and leachate collection systems will ultimately fail due to natural deterioration and are predicted to breakdown in about twenty (20) years after they are installed. This may not be detected during the time the landfill operators are actively involved and financially obligated, because NOBODY KNOWS WHEN IT WILL LEAK. (source: www.zerowasteamerica.org/Landfills.htm)
Plastics are not inert. State-of-the-art plastic (HDPE) landfill liners (1/10 inch or 100 mils thick) and plastic pipes allow chemicals and gases to pass through their membranes, become brittle, swell and breakdown. Leachate collection systems will also fail because they can clog due to silt/mud, growth of microorganisms in the pipes and the pipes may then be crushed by the tons of garbage piled on them.
b. One study found was that the emissions from the gas recovery control devices on engineered sanitary landfills pose greater risks than do the emissions from municipal waste incinerator.
c. Other studies released stated that people living near solid wastes landfills revealed increased incidence of cancers of the stomach, liver, prostate, lung, cervix/uterus, bladder, rectum and leukemia among men and women.
d. The other major concern is that burying wastes destroys valuable used resources.
Under DENR DAO 50-98, Landfill site:
a. Should not be located within ecologically sensitive areas proclaimed by law;
b. Should not be located 300m/ 500m up gradient of a perennial river or stream used for drinking purposes, irrigation or livestock.
The proposed site is above a perennial creek going down to Sal-angan river, and even if it is an engineered sanitary landfill, considering its topography and the presence of a creek below it and the above-mentioned studies in other countries regarding the negative impacts of landfills, it will definitely contaminate the river where we get water for our gardens, livelihood projects and for our domestic animals. The Sal-angan river is also the only remaining river in the area used for swimming and picnic area and a source of livelihood for gold panners in the community.
We are not the majority population of Brgy. Ampucao and that our houses are not located along the river bank of Sal-angan, but we are still human beings who have the right to enjoy God's gifts such as a sound and clean environment that has to be protected not just for ourselves of today but more importantly for the future generations.
We are not against the construction of an Engineered Sanitary Landfill (ESL) because we also recognized the need of said project; however, it should be in an area where no watershed/ water source will be affected that is being used by the people in the area.
It is then for these reasons that we are opposing the site of the proposed ESL at Tapak, Ampucao, Itogon, Benguet.
Let our voices be heard!!!
We, the undersigned, support the originally submitted petition letters by Ms. Parcy Maria Tompap and Mrs. Sandra Nalibsan Ramos dated June 24, 2011 and October 4, 2011 respectively with the above mentioned reasons.
NO to Engineered Sanitary Landfill in Ampucao, Itogon, Benguet.
You can further help this campaign by sponsoring it
The NO to Engineered Sanitary Landfill in Ampucao, Itogon, Benguet petition to Sec. Ramon Paje of DENR,DOHWA Engineering Co. Ltd. of Seoul, South Korea,Congressman Ronald Cosalan was written by irene thomas and is in the category Environment at GoPetition.
NO to Engineered Sanitary Landfill in Ampucao, Itogon, Benguet