No! A la construcción de hoteles en el Parque Tayrona reserva de la biósfera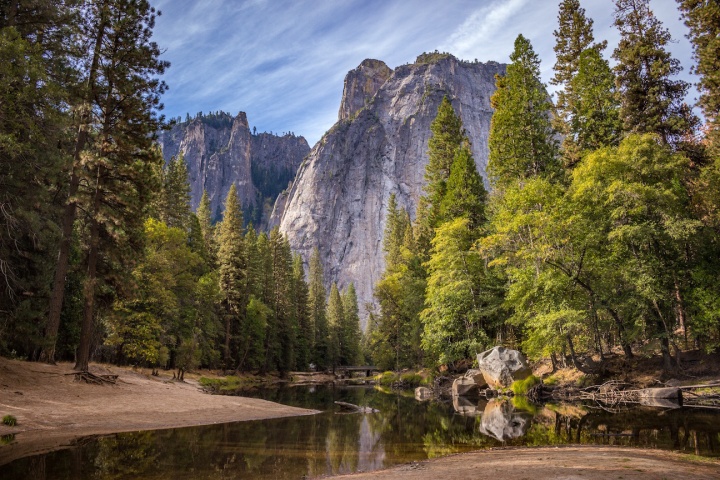 Target:

Presidency of Colombia and Unesco

Region:
English
In the past, multinational companies have built and negotiated with the local government the construction of hotels in national parks. We cannot permit this to happen again, specially under the name of sustainability where the Koguis, from the Arawak indigenous family, are threatened. The sacred land that they have inhabited for centuries is now being exploited under the current government to build a mega 7 star luxury hotel with the company Six Senses. This must be stopped as the Park needs to be preserved. Although there are policies that don´t allow the construction of hotels in national parks, the current president of Colombia and its ministry of the environment have stated that they are going on with the plan. The government has sent mixed signals to the public, even arguing that indigenous communities do not exist in the park. The presidency has not cancelled the plan, regardless of evidence of corruption of the business partners from Colombia. This must be stopped. Please see link for more info.
Español
En el pasado, empresas han construido y negociado con el gobierno la construcción de hoteles en parques nacionales. No podemos permitir que esto siga ocurriendo y ahora, en el Parque Nacional Natural Tayrona, sobretodo en nombre del desarrollo sostenible. Los Koguis (de la familia Arawak) han protegido y practicado el desarrollo sostenible desde hace siglos, y ahora son ellos y su cultura la que se ve amenazada. El presidente de Colombia Juan Manuel Santos ha dicho que construirá un mega hotel de 7 estrellas con las empresa Six Senses y debemos detenerlo. Las políticas ambientales no pueden servir para el usufructo de unos pocos. Las comunidades indígenas de la región deben ser la prioridad del gobierno actual si la sostenibilidad está en su agenda política. La presidencia no ha cancelado la posibilidad del proyecto, aunque existan evidencias de corrupción de los socios constructores en Colombia. Esto no podemos permitirlo.
http://www.lasillavacia.com/historia/un-hotel-de-siete-estrellas-seis-sentidos-y-cinco-cuestionamientos-28691
English
We the undersigned, call the President of Colombia Mr. Santos to cancel the project for the construction of a 7 star mega-hotel in Tayrona National Park, home of the Arawaks (Kogui), indigenous community that has inhabited the park for centuries. We cannot permit the exploitation of our natural resources for the benefit of a few. The interest of our nation and of our people must be to preserve and conserve our natural resources for the sake of future generations to come and the health of the ecosystems. We do not buy the neoliberal lie of sustainability under this particular circumstance.
At the beginning of his presidency Mr Santos participated in a ritual to homage mother earth or Pachamama with the Arawaks (Kogui) and now he has mocked us Colombian citizens and the indigenous community, announcing the construction of this "sustainable project". Nothing is more sustainable and green than the practices of our indigenous communities. We should preserve their knowledge and customs and their direct relationship with the environment.
Say No! to the construction of a seven star luxury hotel in Parque Tayrona, near Santa Marta Colombia.
Español
Nosotros los firmantes, hacemos un llamado al Presidente de la República de Colombia Sr. Juan Manuel Santos a que cancele definitivamente la construcción de un Mega Hotel de 7 estrellas en el Parque Nacional Natural Tayrona, casa y vecindad de las comunidades indígenas Arawak, Kogui, quienes han habitado el parque y sus zonas aledañas por siglos. No podemos permitir la explotación de los recursos naturales y ecosistemas para beneficiar a unos pocos. El interés debe ser el de conservar y preservar los recursos naturales del país y la salud de los ecosistemas. No creemos en la mentira neoliberal de sostenibilidad en el Parque Tayrona. No a la privatización de los recursos naturales.
Al comienzo de su periodo presidencial el presidente Santos participó en un ritual para rendir homenaje a Pachamama o madre tierra, y con la construcción de éste mega hotel "sostenible" se burla de las tradiciones indígenas y de la confianza que los ciudadanos colombianos hemos puesto en él. Nada es mas sostenible y verde que las prácticas indígenas ancestrales. Debemos preservar su conocimiento y proteger su relación directa con el entorno; la construcción de este mega hotel interrumpe esta relación y privilegia a unos pocos.
No! A la construcción de un hotel de 7 estrellas Six Senses en el Parque Tayrona, cerca a Santa Marta, Colombia.
You can further help this campaign by sponsoring it
The No! A la construcción de hoteles en el Parque Tayrona reserva de la biósfera petition to Presidency of Colombia and Unesco was written by Maria Posse and is in the category Environment at GoPetition.
No! A la construcción de hoteles en el Parque Tayrona reserva de la biósfera