NHL18 Recognize Franchise Mode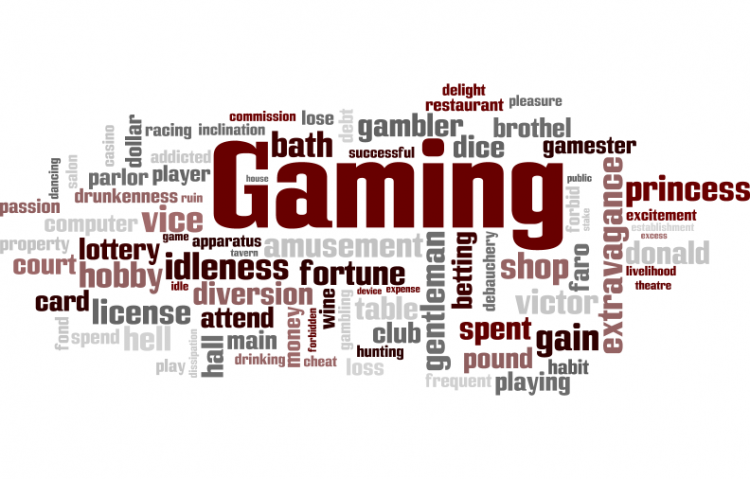 Target:

ELECTRONIC ARTS

Region:

Website:
Electronic Arts NHL 18
The NHL series came out in 1993
And by no means was it any where close to NHL18
Simple 2D rendering and No Online features
I believe the NHL series took off around NHL95 when EA introduced Season Mode along with Trade Players and Free Agents
Now us simulated RPG sports gamers had the opportunity to build control and develope our favorite teams
BTW there were no roster updates then...we devoted gamers kept up on changes throughout the season by simply following TSN or The Hockey News .
Also Create Player was introduced
"One of the greatest introductions in my opinion to Simulated Sporting Games.
The newest features we'd get to experience year by year was either expansion teams, new jerseys, or simply better evolution of graphics ..plain and simple roster changes was the basis of a new annual game
Then 3D gaming came for front.
New systems like Sega CD and OH YES ELECTRONIC SPORTS PC
THE REASON WE HAVE MODERN CONSOLES TODAY PERIOD
THE PC BABY (&your precious Internet gaming)
We gamers now had the amazing ability to take a simplistic game and watch it evolve without the hindering 32 bit Rendering. Now 64 bit plus!
Us serious about simulation and authenticity were able to create Rosters ...Save them and publically share them to Forums where other gamers would download and save them to their games Directory
Yes EA we invented Roster Updates and we were way better and efficient than your monthly Roster Updates (which are constantly wrong)
Season Mode Became Be A GM
Now us simulated gamers were able to evolve and develope Teams annually up to 25 years.
Off season and NHL Draft came to the scene
I believe the only type of online gaming was the 1vs1 via local
There were a lot of good Cult hockey forums and sharing websites
That are in fact still active even though EA has basically removed all our freedoms with Code securities
Ie .sav data files
Eliminating Roster Sharing and roster updates VIA USB
Eliminating the NHL series on PC was & getting into bed exclusive with Sony and Xbox (2 different logic coding (Linux vs DOS) https://sites.google.com/site/nhlrosters/
https://forums.operationsports.com/forums/ea-sports-nhl-last-gen-rosters/365008-petrpucks-ps3-roster.html
http://www.ultimatehockey.info/rosterdownloads
http://forum.nhl94.com/index.php?/topic/18108-nhl-98-2017-18/
Today
Franchise Mode gets very little attention
YES EA ADDED EXPANSION MODE
IT is a rehash of NHL99
Here's the issue
The 32 expansion uses the same Roster Time as Vegas used ie pre-July 31st
Therefore if we start a 32 team franchise mode...The rosters are out of date...
ie jagr not on Calgary
Nico not in NJ
Pickard not on Toronto
The Scouting Assignment Tool does not even work! And it been an issue for over 5 years. YES the scouting platform that's New and Improved is literally the exact same.
Try this EA SPORTS
PRESS SCOUTING ASSIGNMENT
SELECT OHL, SELECT 1 MONTH DURATION ON FORWARDS
SIMULATE THE CALENDAR FOR EXACTLY ONE MONTH LESS A DAY. RETURN TO SCOUTING ASSIGNMENTS. now one would expect the Scouting to be in OHL and have some information regarding FORWARDS . But no the scouted percentage is still 3% and my scout is currently in the Swedish Elite League with zero information as well. .
This has been going on now for 5 years EA.
Constant error codes
https://mobile.twitter.com/ScoobyRooney86/status/911751887015301121
BTW a fellow gamer helped me
EA has never responded
THE FACT YOUR ORIGINAL CULT FOLLOWERS
GENERATION X
NOT GENERATION Z/Y
HAVE BEEN BEGGING FOR CLASSIC ROSTERS FOR 10 YEARS
AND THE ONLY WAY WE CAN PLAY THEM NOW IS BY PLAYING ONLINE HUT ...IE COINS
DO YOU REALIZE that you EA prohibited us from making these players because of rights and likeness and now that they have licensing your exploiting online SALES
They're names aren't even in Play by Play for OFFLINE MODE ...THEY'RE FACES AND LIKENESSES ARE NOT IN THE CREATED PLAYER DATABASE
PLEASE EXPLAIN WHY WHEN I PAY $90 DOLLARS, WHY CAN NOT LEGENDS IN HUT, BE IN LEGENDS ROSTERS ?
WHY DO I AS A CUSTOMER HAVE TO PAY TO PLAY ONLINE TO ACHIEVE LEGENDS & WHEN I DO PURCHASE THEM, THEY ARE NOT IN THE OFFLINE ROSTERS DATABASES?
Please fix the systematic Problems of the CORE of the game .. Spend your social media budget on fixing Software and Logic Errors
& PLEASE STOP CATERING ONLINE
YOUR GAME IS NOTHING WITHOUT ITS ORIGINAL FAN BASE
YOUR ORIGINAL FAN BASE ARE RPG SIMULATE FANS
NOT ONLINE TRUST FUND ARCADE GAMERS
STOP EXPLOITING ONLINE HUT
ITS A $90 GAME AND YOU WANT US MIDDLE CLASS TO PAY FOR WHAT WE ALREADY PAID FOR?
Please EA SPORTS NHL gamers
SIGN MY PETITION FOR
@EASPORTSNHL
@EAHelp
@EA
TO FIX THEIR LOGIC CODING AND ERRORS
THAT ALL HAVE BEEN REOCCURRING ISSUES FOR YEAR AFTER YEAR
(NEGLECT.. http://www.eurogamer.net/articles/2015-10-01-new-consumer-rights-act-puts-gamers-in-the-driving-seat)
PLEASE CONCENTRATE THE GAME DEVELOPMENT AND SOCIAL MEDIA BUDGET ON THE LAST 3 YEARS OF GLITCHES AND FREEZES
if Electronic Arts can't find them
GOOGLE " NHL glitches and errors"
AND PLEASE READ YOUR
EA SPORTS NHL Series — EA Forums
https://forums.ea.com › nhl › categories
WE WANT ELECTRONIC ARTS TO CONCENTRATE ON THE GAME ITSELF NOT ONLINE SALES
You can further help this campaign by sponsoring it
The NHL18 Recognize Franchise Mode petition to ELECTRONIC ARTS was written by kyle alexander rooney and is in the category Gaming at GoPetition.
NHL18 Recognize Franchise Mode