New York State Mandate Relief Now!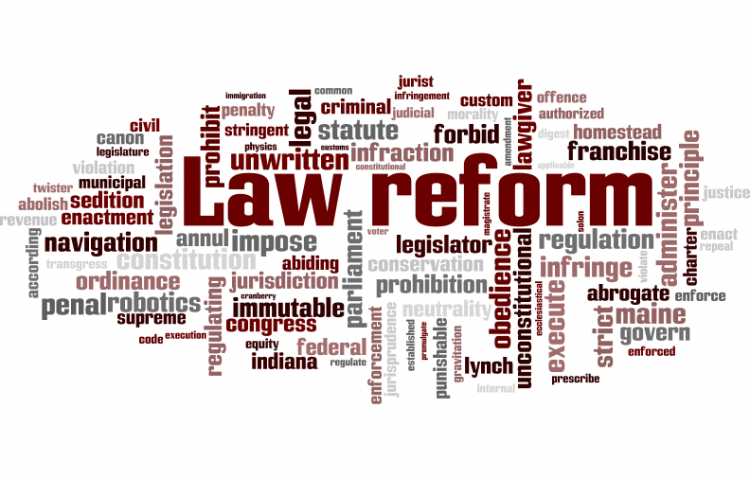 Target:

Gov. Andrew Cuomo and all Senators/Assemblymen in the NYS Legislature

Region:

Website:
Tell the Legislature in Albany

to keep NY taxes predictable and affordable.


Sign the Petition for Mandate Relief NOW

NEW YORK STATE IS IN A STATE OF EMERGENCY
A PROPERTY TAX CAP WITHOUT MANDATE RELIEF IS HALF A BANDAID
THE MISSING HALF IS MEANINGFUL MANDATE RELIEF NOW

THE EMERGENCY. NYS has the highest property taxes in the nation. More people leave NYS than move into NYS. NYS's economic and tax climate is unfriendly to seniors and retirees and discourages, instead of encourages, job creation and business growth. The State government's spending is unsustainable, escalating uncontrollably, and in the next few years will increase taxes and turn up the heat on NYS's financial meltdown even further. The problem is a math problem - too much spending by state government and not enough money to pay for it.
MANDATE RELIEF NOW IS THE BIPARTISAN SOLUTION. In emergencies, people with common sense put politics aside and do the right thing. Mandate relief is emergency medicine which NYS urgently needs. Elected officials from different political parties at all levels of government acknowledge this. For example:
DEMOCRAT GOVERNOR CUOMO SAID, "I believe you need mandate relief and property tax relief." See video, at 12:26
"We can't afford the public pension system we have in this state. Period... The increase in public pensions has been astronomical."
REPUBLICAN WESTCHESTER COUNTY EXECUTIVE ROB ASTORINO SAID,
"in Westchester...Nine state mandates consume 75 cents of every property tax dollar."
"Albany legislators are spending addicts...they are spending money with our credit card...the State Legislature has been breaking promises for years...Every mayor and county executive in New York State will tell you the same thing... Mandate relief from Albany is just as important as a property tax cap. The two must go together." See video here.
Masking state spending in local budgets prevents transparency and hides NYS Legislators' accountability for escalating state spending which the property tax cap does not limit.
WHAT CAN YOU DO TO HELP? Sign and send the petition. Legislators have a boss, you, NYS voters. Legislator opponents of mandate relief fear informed, active, and persistent voters. Voters have lost faith in their power and ability to change state politicians responsible for local overspending. Voters are unaccustomed to uniting with other voters around NYS to solve a common problem with a common solution. Voters dispirited by NYS's economic doom and gloom need to imagine the light at the end of the dark tunnel the Legislature's policies have created. Voter inaction perpetuates the existing, dysfunctional system and helps the same Legislators who have created NYS's dire financial mess and oppose changes to fix it, namely Mandate Relief Now. INACTION AND APATHY BREED FURTHER DECLINE AND DYSFUNCTION OF NYS AND INTERFERENCE WITH VOTERS' LIVES.
ORGANIZATIONS/GROUPS FAVORING MANDATE RELIEF:

BEST4NY

Empire Center for New York State Policy

Westchester-Putnam School Boards Association

Lower Hudson Council of School Superintendents

NYS Association of Counties

Business Council of Westchester

Americans for Prosperity – NY

New Yorkers for Growth

Long Islanders for Educational Reform (LIFER)

Westchester County Association*

Associated General Contractors of New York State*

Business Council of New York State*

Lawsuit Reform Alliance of New York*

National Federation of Independent Business*

New York Conference of Mayors and Municipal Officials*

New York Farm Bureau*

New York State Association of Realtors*

New York State Council of School Superintendents*

New York State School Boards Association*

Unshackle Upstate*

*(Founding coalition members of Let New York Work, which also favors mandate relief.)

To do more, or for further information about mandate relief:
Gov. Andrew Cuomo and all Senators/Assemblymen in the NYS Legislature,
In June, 2011, you enacted a 2% property tax cap. This will help control property taxes. But a tax cap without meaningful mandate relief isn't enough.
The tax cap is bitter medicine which you imposed on NYS voters and local governments - county legislatures, school boards, town boards. Your tax cap forces us and local governments to cut our spending in our local communities and local budgets. But you won't take the same bitter medicine you force on us. You refuse to cut your state spending, though you force us to cut our local spending. The tax cap does not limit or freeze increases in the mandated state spending which the Legislature has inserted in our local budgets. You impose fiscal responsibility on us, but continue your own fiscal irresponsibility.
For years the NYS Legislature has ignored urgent and repeated requests by county legislators, school board members, and town board members to control the excessive, mandated state spending which the Legislature inserts into local budgets. This must stop. You must do what you force us to do. Cut your spending as well as ours.
At election time, you request our support. But support between elected officials and voters is a two way street. If you want our support, then support our request for mandate relief now. If you don't, we will support other candidates who will.
We, the undersigned registered voters and residents of the State of New York, want you to provide meaningful mandate relief now.
You can further help this campaign by sponsoring it
The New York State Mandate Relief Now! petition to Gov. Andrew Cuomo and all Senators/Assemblymen in the NYS Legislature was written by BEST4NY (Better Education and Smarter Taxation 4 New York) and is in the category Law Reform at GoPetition.
New York State Mandate Relief Now!