NAFCON NorCal Calls for Justice for the Rapada Family!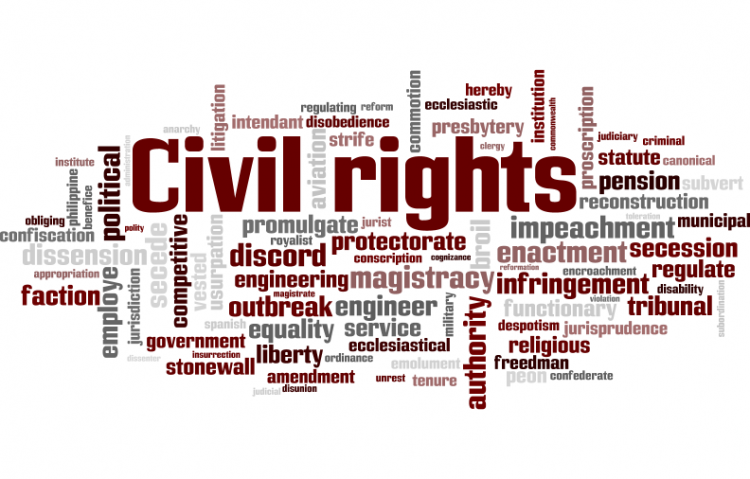 Target:

Honorable Judge Leland Davis III, 1050 Mission Road, South SF, CA 94080

Region:
The National Alliance for Filipino Concerns-Northern California Region (NAFCON-NorCal) is calling on the Filipino American community and all communities who are victims of racial profiling and police brutality to support the Rapada family and demands that the charges against them be dropped.
The Rapada family of San Bruno, California, is a Filipino American family who were victims of police brutality on July 4, 2011. Like most holidays, the Rapadas spent 4th of July with their extended family and friends at their cousin's home in San Bruno. Tragically, what started off as a nice evening with family, became the worst nightmare of their lives. Mr. Ephraim Rapada, age 58; Crystal Rapada, age 27; Ervin Rapada, age 26; and Wendell Rapada, age 31; other family members and guests of the party were hit with batons, punched, kicked and tased by Daly City and San Bruno police officers on duty regulating fireworks.
The injuries sustained in the police beating were so severe that five family members had to be taken to San Mateo Hospital for immediate treatment of their injuries. However, members of the family were then charged with multiple felonies for supposedly resisting arrest and assault on police officers, battery with great bodily injury against police officers, lynching, and inciting a riot to name a few, in what witnesses and supporters of the family consider a twisted mockery of justice.
NAFCON recognizes that this incident is not isolated, and that it happens unfortunately more often than not in cities throughout the U.S. to Filipino Americans and other communities of color. In 1991, there was the incident of Rodney King who was beaten harshly by Los Angeles police. In 2007, Marlo and Romel Custodio, along with their mother, Marilou, were beaten with excessive force by the SJPD. This prompted NAFCON along with several San Jose community based organizations to mobilize and launch the Justice for Custodio Campaign to support the Custodio family in their case against the SJPD. In 2009, there was the fatal incident of Oscar Grant being shot and killed by Oakland BART Police.
In the midst of constant harassment of urban youth and immigrant families, the Rapada family incident serves as another reminder that we will not allow ourselves to be brutalized and criminalized by the police.
NAFCON-NorCal is calling on all its member organizations to make Monday, October 22, 2012, a Day of Action, in solidarity with the Rapada family and victims of police brutality, to address police harassment and brutality on Filipino Americans and other communities of color, and call for the charges against the Rapada family to be dropped.
TAKE ACTION!
Sign this petition to help ensure that the Rapada family has a fair trial and demand that the charges against them be dropped.
Defendants background and injuries:
Ephraim Rapada - Single parent of 4. Provider of his family since 1997. Prior to incident employed by St. Vincent De Paul for 27 years. Injuries sustained have not permitted Ephraim to return to work.
Wendel Rapada - married with 2 children. During time of incident, wife Melissa Rapada was 2 weeks overdue with their second child. Wendel was in the process of getting his HVAC license the coming semester at City College of San Mateo.
Crystal Rapada - Oldest of 4 children. Assists her father in supporting her 3 younger brothers. 2005 college graduate. Employed full time by JP Morgan Chase and Chase Investment Services. Licensed with series 6, 63, and life insurance for the state of California. Fortunately, since the incident last 4th of July, Crystal has not only been able to maintain, but advance within the company. Given the criminal charges put forth against her, if convicted she would never be able to find a career within the financial sector.
Ervin Rapada - devoted father of 9 year old son. Working citizen. Nurse's assistant with Laguna Hospital of SF. Since the incident, due to time off because of excessive injury, Ervin has been unable to return to work.
JUSTICE FOR THE RAPADA FAMILY!
Justice for All Victims and Families Affected By Racial Profiling and Police Brutality!
Stop the Criminalization and Victimization of Filipino Americans and All Communities Of Color!
Demand SBPD and DCPD Accountability! Ban Tasers and Other Weapons of Torture! Immigrant Rights are Human Rights!
ATTN: Honorable Judge Leland Davis III
1050 Mission Road
South SF, CA 94080
Dear Honorable Judge Leland Davis III,
I am deeply concerned with the mishandling of the San Bruno Police Department and Daly City Police Department towards the Rapada family on July 4, 2011. Law enforcement does not need excessive and unnecessary force towards residents in regulating fireworks.
With that, I urge you to give a fair trial and drop all the charges against the Rapada family.
You can further help this campaign by sponsoring it
The NAFCON NorCal Calls for Justice for the Rapada Family! petition to Honorable Judge Leland Davis III, 1050 Mission Road, South SF, CA 94080 was written by Ryan Leano and is in the category Civil Rights at GoPetition.
NAFCON NorCal Calls for Justice for the Rapada Family!