MICHIGAN NO-FAULT - DO NOT THROW OUR VOTE AWAY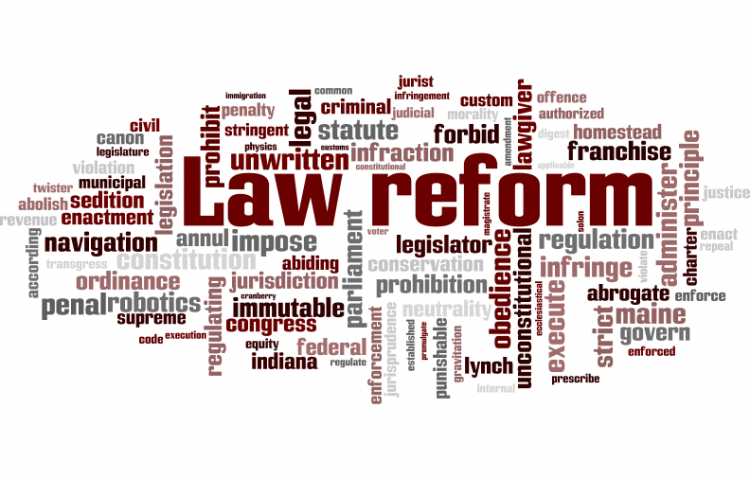 Target:

VETO ANY MICHIGAN NO-FAULT REPEAL

Region:

Website:
As a Auto Accident Survivor, the repealing of Michigan No-Fault would be harmful to our Children, Family, Friends and Neighbors.
Without Michigan No-Fault, I would not have made it. My family would have suffered even more than they have and are still due to my medical impairments.
The statement that repealing Michigan No-Fault (The nations' PREMIER Auto Insurance) would save us money is nonsensical at best. As a fairly accurate statement, I can say that due to an auto-accident there has been "over" 15 surgeries to just one limb of mine (truly do not know the exact number, but would have been an amputee long ago without proper insurance that was a paid for "INSURANCE POLICY". Without No-Fault, or with "Limited" PIP coverage, this would never had happened.
What is worse than my injuries? Read below!
Drivers / Consumers / Voters have already selected NOT TO REPEAL NO-FAULT, NOT ONCE, BUT TWICE!
Our Votes matter - let our politicians know this!
Any attempt to repeal Michigan No-Fault is not the consumers choice, this is the lobbied Politicians Choice - trying to STRIP US of our PREVIOUS VOTES - SHAME ON THEM ALL!
Consumers choice would be by adding legislation allowing drivers to "OPT OUT" of NO-FAULT as it stands, and select a Tort like coverage. That is consumers choice people. Taking OUR VOTE AWAY IS NOT OUR CHOICE!
Repealing does not give the consumer any choice, except less coverage when needed. It only gives the VERY PROFITABLE INSURANCE COMPANIES the right to NOT allow the insured to receive appropriate treatment in the event of an accident causing serious injury.
Now they want to take our prior vote's away? This is not a a very democratic process, WE THE PEOPLE OF MICHIGAN ALREADY VOTED BY MAJORITY TWO TIMES!
We urge all citizens to sign the petition, seeking our governor not to support a change without first allowing the citizens, the opportunity to RE-VOTE! We already voted twice! Allowing them to repeal it without our vote, is clearly saying our vote's don't not count. This is not what our Government stands for, but it is what special interest groups stand for!
There is only one logical reason they would try to take our vote away AFTER we voted - ONLY ONE REASON - Profitable Insurance Companies trying to make more profit, and at the cost and possibly life of the consumer. Shame on them all! OUR VOTE COUNTS! LET THEM KNOW KNOW BY SIGNING OUR PETITION!
Protect our previous votes! Do not allow our previous VOTES to be NEGATED!! Act Now, before it is too late, what is next, they REPEAL VOTING RIGHTS?
Sign this crucial petition now!
***Michigan Registered Voters Only Please***
We the undersigned, hereby petition Governor Rick Snyder of Michigan to VETO "any legislation" that may come across his desk seeking his approval for the repealing of the current Michigan No-Fault Auto Insurance Law **without** first having the matter RE-VOTED on by the citizens. Changing it now without THE CITIZENS vote, negates our previous votes on the matter.
We hold you to higher standards than that, and we pray and hope that you do as well.
Governor Snyder, we urge you very strongly NOT TO ACCEPT legislation that repeal's the Michigan No-Fault Law, and demand that you VETO any such attempted action. The same people that voted you in, and the same people that had refused to sign petitions to recall you - (you were already voted in by majority), both pray and hope that you DO NOT SUPPORT SAYING THE PEOPLES VOTE DOES NOT MATTER.
Without a citizens vote first, REVERSING OUR LAST VOTE on this matter would make a MOCKERY out of our VOTING PROCESS and RIGHTS. Why should we trust or support any politician attached to such a mockery and shameful event regarding our voting process?
WE STRONGLY URGE YOU NOT TO SUPPORT THIS TYPE OF NON-DEMOCRATIC PROCESS!
Any action to uphold or even embrace a REPEAL OF NO-FAULT AUTO INSURANCE by our Legislators or Yourself on this matter, both clearly and fully neglects us as citizens, and it places our previous votes and rights directly into the TRASH CAN!
We are sure that you well know, any bill to repeal No-Fault Auto Insurance should be brought before the people, just the same as it already has been "two times" since its enactment. Both times, upheld by majority!
Taking our vote away is not what we expect of our "Representatives" and Governor!
We voted on the matter twice, and we hope our Representatives will represent our previous vote for us; Not the Insurance Companies Profit Margins via special interest groups.
Not to have a RE-VOTE on a MATTER WE THE PEOPLE HAVE PREVIOUSLY VOTED FOR, is certainly morally wrong, and possibly ethically wrong as well.
VETO ANY ATTEMPT!
DO NOT VOID OUR PREVIOUS VOTES - VETO No-Fault Repeal Attempts without a RE-VOTE by the PEOPLE!
** REGISTERED MICHIGAN VOTERS ONLY PLEASE**
You can further help this campaign by sponsoring it
The MICHIGAN NO-FAULT - DO NOT THROW OUR VOTE AWAY petition to VETO ANY MICHIGAN NO-FAULT REPEAL was written by Charles Archibald and is in the category Law Reform at GoPetition.
MICHIGAN NO-FAULT - DO NOT THROW OUR VOTE AWAY