M'Fumu Paul Panda Farnana (1888-1930), Héros National RD-Congolais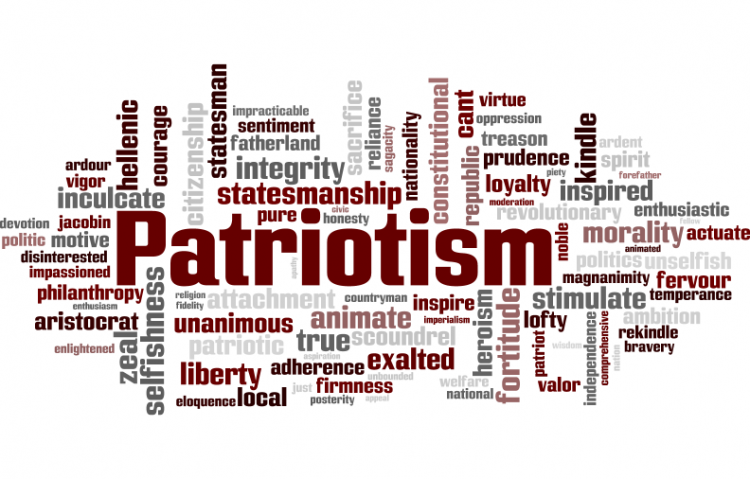 Target:

http://www.gei-rdc.com/

Region:

Website:
M'Fumu Paul Panda Farnana s'est battu pour la reconnaissance des droits des Congolais par l'autorité coloniale belge. Il peut être vu, à juste titre, comme le précurseur du nationalisme congolais. Ses écrits et ses discours constituent les premiers pas d'un nationalisme congolais qu'il a voulu participatif, réformiste, pacifiste mais nullement anti-européen ni anti-belge.
Il est né en 1888 à Nzemba, près de Moanda. Il est emmené enfant en Belgique par le Lieutenant Derscheid. A la mort de ce dernier, il est adopté par sa sœur, Louise Derscheid. Elève à l'Athénée d'Ixelles, il gravit avec succès les échelons de l'enseignement supérieur à l'école d'Horticulture de Vilvorde. Il y complète sa formation au cours spécial de culture coloniale et en reçoit un certificat de capacité. Ensuite, il s'inscrit à l'Ecole Supérieure de Nogent-sur-Marne où il obtint son certificat d'études. À l'École Supérieure Commerciale et Consulaire de Mons, il perfectionne son anglais.
De retour au Congo en 1909, il est « chef de cultures de troisième classe » attaché au Jardin botanique d'Eala près de Coquilathville. Le 5 janvier 1912, il est attaché provisoirement au service agricole de l'Etat, puis désigné le 6 février 1912 à la station agricole de Zambi. Il devient temporairement le Chef Territorial dans le Bas- Congo à partir du 1 janvier 1914.
Alors qu'il est en congé en Belgique, la première guerre mondiale éclate. En août 1914, il s'engage en tant que volontaire congolais et participe à la défense de Namur. Il est fait prisonnier. Dans le camp des prisonniers, il fait la connaissance des tirailleurs sénégalais qu'il assiste en qualité d'écrivain public. En cette qualité, il entre en contact avec Blaise Diagne, Député du Sénégal.
A sa libération, il obtient une mise en disponibilité. En février 1919, il prend part à Paris au Premier Congrès Panafricain organisé à l'initiative de W.E. B Dubois et de Blaise Diagne. En novembre 1919, il crée l'Union Congolaise avec d'autres volontaires Congolais et il en est élu Président. L'Union Congolaise est placée sous la protection de Louis Franck, le ministre libéral des colonies.
En 1920, il participe aux assises du Deuxième Congrès Colonial tenu à Bruxelles sous l'égide du Sénat. Il se fait le porte-parole de ses compatriotes Congolais. Il plaide pour des réformes profondes destinées à d'améliorer les rapports entre les agents coloniaux et les populations autochtones.
En 1924, il dénonce par une lettre au ministère des colonies, l'hostilité policière à l'égard des Congolais, la discrimination à l'embauche, le manque de couverture sociale, l'illettrisme quasi généralisé avec pour corollaire l'absence de formation professionnelle. Il y épingle l'indifférence de l'opinion publique belge à l'égard de la condition des Congolais. Bien plus, il fustige la politique belge en matière éducative, mettant le doigt sur l'insuffisance tant quantitative que qualitative des écoles congolaises.
Par ailleurs, il a souligné, à plusieurs reprises dans ses écrits, les brimades, les spoliations, l'usage de la chicotte, les injustices dont les Congolais vivant au pays étaient victimes. Il a appelé les autorités belges à intégrer les chefs locaux dans les instances de décision. Il a plaidé avec succès pour l'érection d'un monument au soldat inconnu congolais. Il a obtenu du Ministère des Colonies des subsides pour l'organisation des cours spécifiques pour les Congolais, à Marchiennes et à Bruxelles.
En 1929, il retourne au Congo et il rejoint son village natal. Il y fait ériger une école ainsi qu'une chapelle, dédiée à son Saint patron, Saint Paul. Il meurt le 12 mai 1930 empoisonné dans des circonstances mystérieuses.
Nous, soussigné, Comité de Soutien à la Mémoire de
M'Fumu Paul Panda Farnana (1888-1930), demandons au
Gouvernement de la RD Congo, l'élévation de M'Fumu Paul
Panda Farnana, au rang de Héros National.
You can further help this campaign by sponsoring it
The M'Fumu Paul Panda Farnana (1888-1930), Héros National RD-Congolais petition to http://www.gei-rdc.com/ was written by Marie-Françoise Engulu Bosango and is in the category Patriotism at GoPetition.
M'Fumu Paul Panda Farnana (1888-1930), Héros National RD-Congolais