May River Crossings, Parcel D-3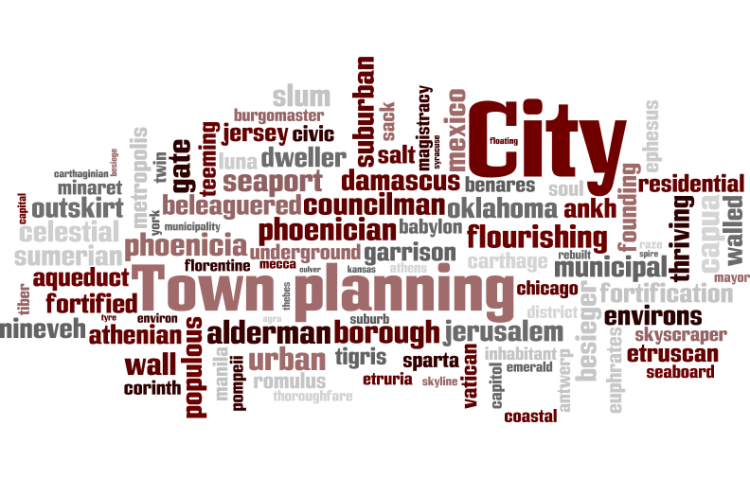 Target:

Town Council in the city of Bluffton South Carolina

Region:

Website:
As such that parcel D-3 was part of the Town of Bluffton PUD Master Plan as part of the May River Crossings at New Riverside, formerly known as the Towne Center at New Riverside, this parcel of commercially zoned property is now for sale by the SVN Company. It faces Evan Way and is adjacent to Parker's just off Highway 170. Evan Way is one of the two main artery entrances to Pritchardville Elementry.
We, the undersigned, petition that the property known as parcel D-3, as part of the May River Commons Project, not be allowed to be developed for commercial use, and be retained by the town, county, or state. The property's development creates multiple concerns for the citizens and private homeowners of the adjacent neighborhood of the Villages at Palmetto Pointe, as well as those whose children attend Pritchardville Elementary School.
Our major points of concern are listed below in no particular order of precedence.
1. Traffic Volume on Evan Way.
a. The proposal for May River Commons proposes four total entrances, where whatever was to be developed on Parcel D-3 could only possibly have one entrance, guaranteeing an increase of traffic flow through Evan Way.
b. As a solution to the increased traffic, commuters and drivers will certainly utilize Sago Palm Dr, which is the main artery from the northern to southern end of the Villages at Palmetto Pointe. This will increase traffic through a HOA neighborhood, in which the town or county hold no responsibility of maintenance, nor any responsibility of traffic control. There are many children present in the neighborhood, and increased traffic flow, means an increase in speeding drivers, which means and increase in potential safety hazards.
2. Traffic flow as it relates to Pritchardville Elementary School.
a. Due to the high attendance levels at Pritchardville elementary school, Traffic on Evan Way is already backed up from the school entrance, out to SC HWY 170 during regular pick up and drop off times.
b. Large quantities of children walk to school at Pritchardville Elementary as well. In an area where there are no assigned crossing guards, no traffic control measures, and no posted school restricted speed limits, the increase in vehicle flow will increase the hazards of a serious accident happening with children as they transit to and from school during the school year.
c. In addition to these concerns, there is a bus stop at the corner of Evan Way and Sago Palm Dr. Children from three different schools gather at this intersection every morning. Increased traffic flow through this area creates a serious concern as the current traffic flow is already a problem.
3. Residential Safety
a. The Wendy's fast food restaurant, and the Parkers gas station / convenience store have both been robbed at gun point twice since their development as part of the same development plan that will bring Publix, CVS, and other stores to the same area. Additionally, a murder was committed at the same Wendy's.
b. The undeveloped land serves as a potential safety barrier for residential homeowners whose property is adjacent to Parcel D-3, and those whose homes are in the Villages at Palmetto Pointe. Further developing this area, and clearing the foliage will provide potential egress routes for potential criminals who would likely make their way into our neighborhood.
c. Further development and additional commerce added will only invite more criminal acts, as the area in question is not often patrolled by law enforcement, and is relatively close to the Georgia State border, and probable escape.
4. Esthetics.
a. Many of the homeowners in the Villages at Palmetto Pointe, were not homeowners at the time this PUD was approved, and as such, did not have the opportunity to voice their opinion at a public approval hearing.
b. For those whose yard backs up to Parcel D-3, any type of development of this parcel would completely destroy the tranquil view they intentionally chose their plat of land for.
c. For those whose yards that do not flank Parcel D-3, any development of the property would damage the pleasing appearance of the entrance to their neighborhood, which is already shrinking with the approved portions of the May River Commons Project.
5. Light and Noise Pollution.
a. With the build up of commerce, comes lighting and noise. Weather the noise is from customers, or deliveries of product, the residents of Palmetto Pointe will be affected at an even greater level than they already will be with the construction, and completion of the May River Crossings Project.
b. Parking lots, drive through, and commercial properties bring spotlights or streetlights, Those whose property is adjacent to any developed commerce on Parcel D-3 would be greatly affected by the increase in light pollution.
6. Woodland Animal Displacement
a. Many different species of woodland animal call these plots of land home. As the Parcel's sited for the new Publix shopping plaza is developed, the animals there will be displaced, either moving to other areas, such as parcel D-3, or across highways 170 and 46.
b. As these animals move locations, more animals will be struck by motorists on both highway 170 and 46. Developing parcel D-3 will cause these occurrences to increase even more. Leaving parcel D-3 the way it is, allows for some buffer space between the animals and motorists.
Conclusion
Throughout the rest of the beautiful town of Bluffton, there is a great deal of pride taken towards the separation of commercial property and residential property. Ares of easement much greater than 50 feet are in place, and those who live in communities enjoy a feeling of segregation of commerce and home.
Why is it so important to the town, county, or state that this 1.9 – 2.15 acre plot of land be commercially developed when there are much larger areas of undeveloped land available. These areas are apart from residential communities, and can still serve the purpose of developing the Town of Bluffton by increasing commerce, and all the wonderful side effects that creates for a township, while preserving the Southern grace and charm that has drawn so many into becoming homeowners in Bluffton.
You can further help this campaign by sponsoring it
The May River Crossings, Parcel D-3 petition to Town Council in the city of Bluffton South Carolina was written by daniel williams and is in the category City & Town Planning at GoPetition.
May River Crossings, Parcel D-3