Manifesto for Higher Education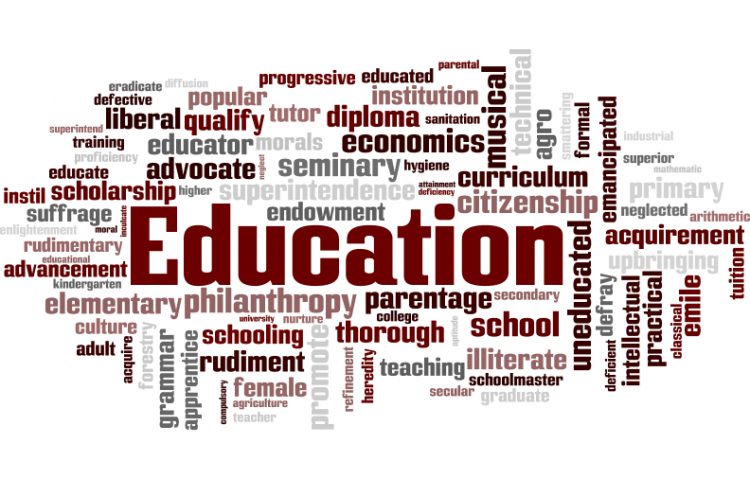 Target:

To be published in major newspapers

Region:

Website:
Please consider signing up to the manifesto for higher education that is part of a forthcoming Pluto Press book called 'The Assault on Universities: A Manifesto for Resistance'.
As you know only too well, students and university staff are involved in a series of crucial campaigns not simply to oppose increased tuition fees and education cuts but also to challenge attempts by the government to impose a whole new ethic to university education in this country: one that is based, above all, on the marketisation of learning and teaching.
We have included below the very short list of manifesto demands that we believe need to be part of the public debate in relation to the future of universities. We plan to run a very public campaign focusing attention on the manifesto to make sure that it is widely circulated inside academic, student and campaigning circles.
Initial signatories include John Pilger, Paul Gilroy, John McDonnell MP, Nick Davies, Etienne Balibar, Michael Lowy, James Curran, Angela McRobbie, China Mieville, Colin Leys, John Corner, Wendy Brown, Graham Murdock, Mark Fisher, Andrew Ross, Bruno Bosteels and many other academics.
We would really appreciate your support and, of course, let us know if you have any questions about the project. You can email hemanifesto@gmail.com to sign, or if you have any questions.
With best wishes Des Freedman and Michael Bailey
DEMANDS ON GOVERNMENT:
•Increase proportion of UK public expenditure devoted to higher education to at least the EU19 average of 1.1 per cent (up from 0.7 per cent) – a move that would bring in billions of pounds to the sector.
•Restoration of maintenance grants and abolition of fees to be paid for through an increase in corporation tax and an increase to the top level of personal income tax.
•Restoration of the block grant for all subjects.
•Scrapping of the Research Excellence Framework (REF) and its replacement with a way of monitoring research work based on respect for the ability of individuals and groups of researchers to define their own research aims and priorities.
•Scrapping of the National Student Survey and other forms of evaluation which perpetuate cultures of 'customer satisfaction' and quality control, and their replacement with forms of feedback that encourage meaningful reflection on teaching and learning.
•Scrapping of the Points Based System of Immigration as it affects the higher education sector and a halt to punitive measures affecting the free movement of international staff and students.
•Ending the requirement of international students to pay significantly higher tuition fees than European students and thus their role as 'cash cows'.
DEMANDS ON UNIVERSITIES
DEMANDS ON UNIVERSITIES:
•Commitment by employers to nationally agreed terms and conditions for all staff and recognition of trade unions to negotiate these terms and conditions.
•Commitment by employers to address the gender pay gap with immediate effect.
•A commitment to staff/student ratios at the OECD average or better.
•Commitment by employers to move away from the use of hourly-paid contracts for teachers and to offer permanent contracts after two consecutive years of teaching.
•Salaries of senior staff and vice-chancellors to be fixed as part of a nationally agreed scale with an income differential, as suggested by Citizens UK, of no more than a multiple of ten.
•Universities to adopt mission statements, relevant to each institution, that recognise the obligation of institutions to foster independent and critical thought, to ensure access to the university for all social groups, and to seek the participation of the local community in the life of the university.
•Democratisation of governing bodies through the allocation of equal votes to staff and student representatives, community members, and employers' representatives.
•An end wherever possible to the outsourcing of university services including catering, cleaning, international student recruitment, and sickness absence reporting; where outsourcing does take place, a commitment only to consider companies who recognise trade unions and who pay a Living Wage.
•Commitment by employers to affordable, on-campus childcare provision.
•Extension of the remit of research ethics committees to consider, with teeth, the ethics of research for the arms trade, the military and the nuclear industry.
•Pledge by universities not to accept donations from individuals or regimes that refuse to sign a statement on academic freedom that guarantees the right of academics and researchers in the 'donor' countries to teach and research without fear of state intervention.
You can further help this campaign by sponsoring it
The Manifesto for Higher Education petition to To be published in major newspapers was written by HEmanifesto and is in the category Education at GoPetition.
Manifesto for Higher Education