Malton Off-Leash Dog Park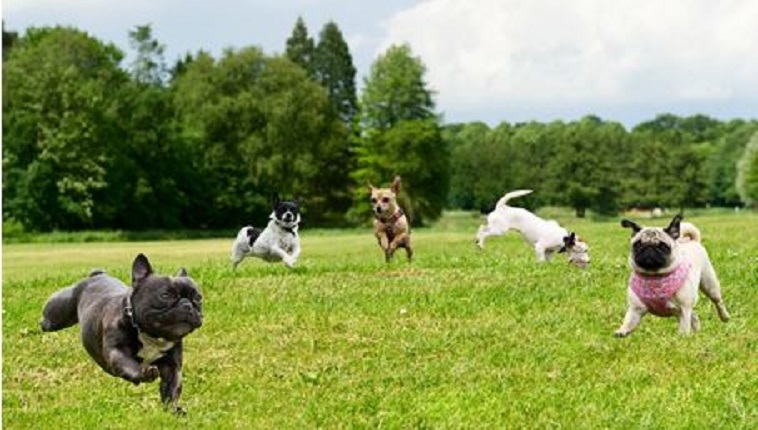 Target:

City of Mississauga

Region:
Currently there are no dogs allowed off-leash in Victory Park in Malton, and the Maximum fine is $5000. It is unreasonable to disallow dog owners to use their local parks for their dogs, while others residents feel it is appropriate to constantly dump their garage in the park and along Malton Creek. The park is being used to openly consume alcohol where children are playing, and garbage is being left steps away from garbage cans. Although there are Do Not Litter signs everywhere, I do not see any enforcement to deter people from loitering and littering.
Benefits:
Allows dogs to exercise and socialize safely. Puppies and adult dogs need room to run, and enclosed play areas permit them to do so while preventing them from endangering themselves and others (for example, by running into the path of an oncoming vehicle). In addition, dogs who are accustomed to playing with animals and people other than their owners are more likely to be well socialized and react well toward strangers.
Promotes responsible dog ownership. Dog parks prevent off-leash animals from infringing on the rights of other community residents and park users such as joggers, small children, and those who may be fearful of dogs. Parks also make it easier for a city to enforce its leash laws, as resident dog owners with park access have no reason to allow their canine companions off-leash when outside of the park.
Well-exercised dogs are better neighbors who are less likely to create a nuisance, bark excessively, and destroy property. Their presence in the park, along with their owners, also may help deter crime.
Malton has many dogs and no space for the dogs to run around comfortably and get socialized with other dogs. The green space in Victory Park is being wasted and currently acting as a garbage pail for lazy and inconsiderate litter bugs.
I move to have a small section of Victory Park to be fenced off and converted into a Dog Off-Leash section, since there are no other dog parks in a reasonable walking distance.
Let's sign this petition and appeal to the City of Mississauga to spend our tax money on dog park, rather than constantly picking up after people who are using our park to drink alcohol, loiter, and litter!
You can further help this campaign by sponsoring it
The Malton Off-Leash Dog Park petition to City of Mississauga was written by Mahsa and is in the category Local Government at GoPetition.
Malton Off-Leash Dog Park