Malaysian anti-corruption activist victim of political interference and gender discrimination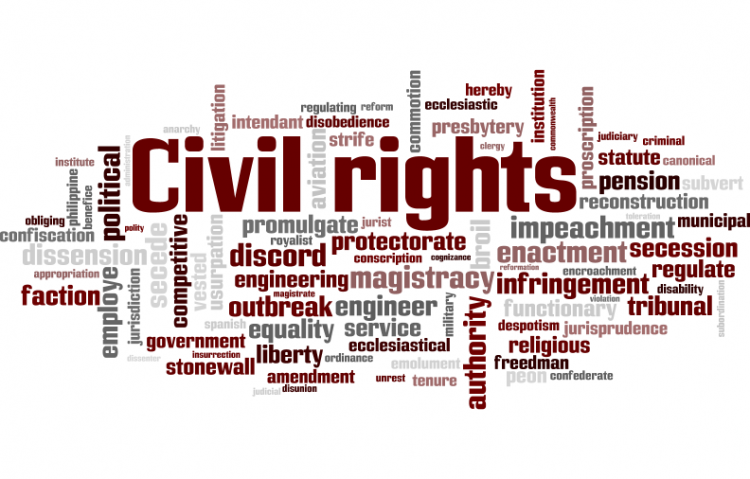 Target:

Transparency International Berlin (HQ)

Region:
Those working within Malaysia's non-governmental organisations will hardly find the name of Josie Fernandez unfamiliar. The embattled Secretary-General of Transparency-International Malaysia (TI-M), Josie has devoted her life towards endeavours which others have deemed to be lost causes.
Unfortunately, TI-M is proving to be one cause too far lost. Since the departure of its former president, a vicious power struggle had broken out within TI-M. Unwilling to descend to the realpolitik which has seemed to permeate even into TI-M, Josie has suffered various outrages at the hands of the all-male Executive Committee.
The current conflict began with the debacle of whether or not Josie has officially resigned as Sec-Gen. As reported by the media, Josie has found it 'difficult to work with the current exco who differ fundamentally with my (her) vision of what TI-M should stand for'. Nevertheless, when informed of her intention to resign during the exco meeting on May 24, the exco members took the chance to infer that her resignation was to take place immediately. Disregarding her stated wish to be allowed a two weeks grace period in order to provide for a smoother handover, the exco members had taken various steps to exclude Josie from activities within the organization.
Firstly, the executive committee excluded Josie from the voting process of a new vice-president even though her resignation has not taken effect. In addition, the exco had also held at least a number of meetings without informing Josie.
Secondly, Josie also found herself the victim of three hacking incidents in which her password to her email account was changed without her consent or even knowledge. This complicated matters for her as continued access to the email account was imperative in order for the transition process to a new leadership to occur without hitches. Those responsible for the incident are also in breach of normal workplace ethics as the email account contains confidential communications between Josie and various parties.
Thirdly, organised campaign against Josie reached its zenith during TI-M's press conference where the Global Corruption Barometer results were released, Watch the video (http://www.youtube.com/watch?feature=player_embedded&v=VM9UzxNDOsY). Unable to obtain coherent answers from the exco members regarding the findings, the press had turned to Josie for her experienced insights and comments. Unfortunately, one exco member; Major Rozni Hashim took offence at that and launched an alarming tirade against Josie in front of the press. The outburst which was delineated by the Major's booming shouts highlight clearly the incompetency and immaturity of TI's current exco.
All in all, TI-M's current situation is definitely a source of concern. Apart from the gender discrimination and intimidation tactics which has been employed against Josie, there is also the possibility that TI-M is gradually being subverted into a proxy of the government. TI-M has gotten uncomfortably close with government agencies such as the Government Transformation Programme (Pemandu) and the MACC. As the different media has reported, perception is everything and there are now doubts on whether TI-M continues to remain a non-partisan body.
TI-M need as many non-partisan members as it can possibly muster and Josie's looming departure will surely prove to be a crushing blow in its struggle to remain independent. It must be borne in mind that although the only lady in the male-dominated exco, Josie valiantly stood up against Sarawak's notorious Chief Minister, Abdul Taib Mahmud. Taib's time in office has been plagued with allegations of graft and Josie was valiant enough to call for him to vacate his office, at least till the MACC's investigations were concluded. While others have been willing to wait for the investigation to die down itself, Josie has applied pressure on the MACC to update the public on the probe.
References
http://www.youtube.com/watch?feature=player_embedded&v=VM9UzxNDOsY
http://www.themalaysianinsider.com/malaysia/article/changing-shades-of-transparency-bad-for-malaysia/
http://www.fz.com/content/leadership-row-interrupts-ti-m-press-event
http://www.freemalaysiatoday.com/category/nation/2013/05/27/i%E2%80%99ve-yet-to-quit-says-angry-ti-m-sec-gen/
http://www.freemalaysiatoday.com/category/opinion/2013/05/27/i%E2%80%99m-still-the-secretary-general-of-ti-m/
http://www.malaysiakini.com/news/235169
http://www.kinitv.com/channel/25/VM9UzxNDOsY/
We, the undersigned, call on the Transparency International HQ to act against the current Exco TI-Malaysia and issue public apology for their unethical behaviour.
The Malaysian anti-corruption activist victim of political interference and gender discrimination petition to Transparency International Berlin (HQ) was written by david tan and is in the category Civil Rights at GoPetition.
Malaysian anti-corruption activist victim of political interference and gender discrimination