Lettre ouverte des vietnamiens libres de France: action contre une forme d'invasion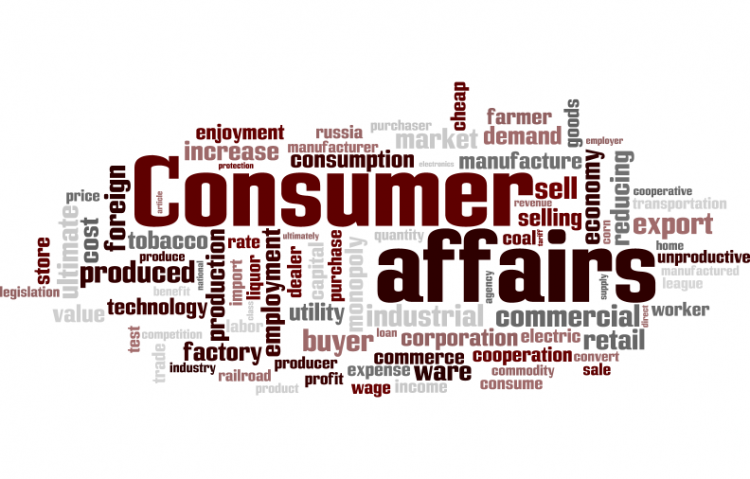 Target:

Responsables des centres commerciaux et des consommateurs de France

Region:
Paris le 15 Décembre 2011
Madame, Monsieur,
Lời kêu gọi đồng ký tên thư gởi các Siêu thị tại Pháp
Kính gởi quý đồng hương,
Một ngày giữa tuần đầu tháng trước, siêu thị Casino-Massena tại quận 13 Paris đột nhiên trưng rất nhiều cờ máu do từ một quan hệ thương mại giữa thương hiệu này và tòa đại sứ ngụy quyền VN. Trước quyết tâm của cộng đồng ta, siêu thị Massena đã mau chóng dẹp bỏ một số lớn cờ đỏ cùng mọi mặt hàng. Họ cũng đã đồng ý để anh em ta vào giúp dọn sạch tất cả vết tích cộng sản.
Chúng ta đã ra đi lánh nạn CS, đương nhiên không thể dửng dưng trước hành động "lấn đất" một cách ngược ngạo như đã xảy ra : bước đầu là 1 siêu thị cỡ trung, rồi sau ? Để tránh sự thể này tái xuất hiện nơi khác, đặc biệt dịp cận Tết, Tập Thể Người Việt Tự Do tại Pháp đã quyết định thảo thư yêu cầu các siêu thị không dùng cờ máu như phương tiện trang trí các quày hàng cũng như quan tâm hơn tới vấn đề thực phẩm độc hại.
Để đạt được sự hưởng ứng của các thương hiệu lớn như Auchan, Carrefour, ... chúng ta cần chứng minh sự đồng thuận với ào ạt chữ ký. Chúng tôi tha thiết kêu gọi sự hậu thuẫn của quý đồng hương. Muôn vàn cảm tạ.
Tập Thể Người Việt Tự Do tại Pháp
NB : Voir video ci-dessous
1) http://www.youtube.com/watch?v=bZC1nDcaNws&feature=related
2) http://www.youtube.com/watch?v=BSozPVdkBe4&feature=related
Depuis le 30 avril 1975 jusqu'à la fin des années 80, le monde entier a suivi avec émotion et compassion un des plus grands drames humanitaires de l'histoire : l'épopée " des réfugiés de la mer ", baptisée depuis " des boat-peoples ". Plus de quatre millions de vietnamiens, au péril de leur vie, sur de frêles barques, ont essayé de fuir la terre de leurs ancêtres pour gagner le droit de vivre en liberté.
Selon les statistiques, un tiers ont trouvé la mort au fond des mers du Sud-est d'Asie. Les survivants ont été accueillis à bras ouverts par les pays occidentaux, 2 millions aux Etats-Unis, et quelques 300.000 en France. Sur leur nouvelle terre d'asile, ces rescapés s'accommodent et s'intègrent avec bonheur et plénitude.
Madame, Monsieur,
Cette brève évocation historique a pour but de vous présenter les auteurs signataires de cette pétition.
En effet, les vietnamiens, issus de cette dramatique épopée, rassemblés dans un collectif, nommé le Rassemblement des Vietnamiens libres de France, ont l'honneur de vous soumettre cet appel.
Depuis la levée de l'embargo économique en 1993, le gouvernement communiste vietnamien essaye de redorer son image, ternie par le règne du non-droit, la corruption, la pauvreté du peuple, en inondant les marchés occidentaux des produits alimentaires à bas prix dont la qualité et la nuisibilité à la santé publique demandent à être examinés plus étroitement.
Seuls quelques deux millions de membres du parti et leurs amis, profitent de cette ouverture économique tout en laissant le reste de la population à l'écart. Diffuser l'image d'un régime qui ne respecte pas les droits fondamentaux de l'homme serait mélanger politique et commerce. Aussi, nous, les françaises et français d'origine vietnamienne, appelons:
■ à la compréhension de la Direction, lors des opérations commerciales, par le refus d'arborer ce drapeau (http://upload.wikimedia.org/wikipedia/commons/thumb/2/21/Flag_of_Vietnam.svg/45px-Flag_of_Vietnam.svg.png ) du PC vietnamien, drapeau qui heurte profondément la sensibilité de plus de 4 millions de vietnamiens vivant en occident dont plus de 700 000 en France.
■ à la vigilance quant aux produits alimentaires et autres, provenant de l'Asie surtout de Chine et du Vietnam, afin de préserver la santé des consommateurs.
Madame, Monsieur,
Nous nous permettons d'expliciter les raisons de cette lettre en reprenant un article paru le 10 novembre 2011 sur un organe de presse de l'Etat, démontrant l'exploitation politique d'une simple opération commerciale.
(http://fr.vietnamplus.vn/Home/Une-semaine-des-produits-vietnamiens-a-Paris/201111/19401.vnplus)
« Une semaine des produits vietnamiens a été lancée mercredi dans l'hypermarché Géant Casino Paris Masséna, à Paris (France), sous le slogan ''Découvrez la qualité des produits vietnamiens''. Cette semaine, qui dure du 9 au 19 novembre, est organisée par le ministère de l'Industrie et du Commerce, en coopération avec Big C et le groupe Casino, société mère de Big C. Environ 180 produits alimentaires, objets d'art et d'artisanat sont en vente. Des prospectus sont distribués aux clients, les stands sont magnifiquement décorés de drapeaux vietnamiens, et des employés, avec les mots ''Vietnam à Paris'' sur leur T-shirt rouge, vont et viennent pour donner des renseignements aux visiteurs. Cette semaine spéciale aidera les produits vietnamiens à se faire une place sur le marché français, a estimé Dang Hoang Hai, chef du Département des marchés européens, du ministère de l'Industrie et du Commerce. Le montant des exportations de produits vietnamiens vers la France a atteint, entre janvier et septembre 2011, 1,1 milliard de dollars, soit une hausse de 160% en un an.-AVI »
Au vu de ces fanions, des réactions plus ou moins violentes ont été enregistrées. Afin d'éviter les réactions malencontreuses, la communauté vietnamienne a rencontré la direction du magasin, aboutissant à la décision d'enlever tous ces drapeaux et arrêter l'opération 2 jours après ledit lancement.
Malgré les 36 années passées, nous constatons que les atrocités infligées au peuple par le régime communiste vietnamien ne s'effacent pas encore de la mémoire des gens qui les ont vécues. Nous souhaitons simplement votre compréhension afin de laisser hiberner ces douleurs et de continuer votre développement commercial habituel de manière apolitique.
En espérant que notre requête sera prise en considération,
Veuillez croire, Madame, Monsieur, à l'expression de nos sentiments distingués et respectueux.
Le RASSEMBLEMENT DES VIETNAMIENS LIBRES DE FRANCE
You can further help this campaign by sponsoring it
The Lettre ouverte des vietnamiens libres de France: action contre une forme d'invasion petition to Responsables des centres commerciaux et des consommateurs de France was written by Nguyen and is in the category Consumer Affairs at GoPetition.
Lettre ouverte des vietnamiens libres de France: action contre une forme d'invasion