Koyla + Karan Arjun auf DVD mit dt. Syncro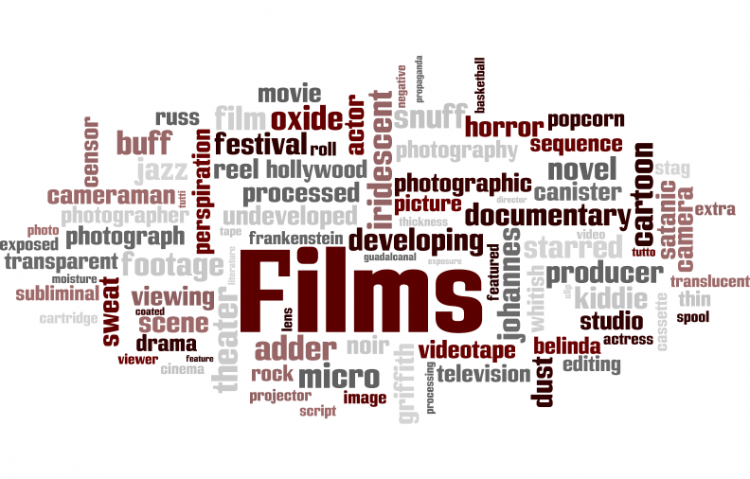 Target:

Rapid Eye Movies HE GmbH

Region:
KOYLA - 1997
Handlung:
Der stumme Shankar (Shahrukh Khan) wächst als Diener des mächtigen Raja (Amrish Puri) auf, welcher ein Doppelleben führt: Vor seinen Kohlebergwerkarbeitern gibt er sich als Beschützer der Armen aus und wird von diesen als Gott verehrt, doch zusammen mit seinem Bruder Brijwa führt er ein Gewaltregime und tötet jeden Kritiker.
Als er sich in die junge Gauri (Madhuri Dixit) verliebt, wirbt er mit Shankars Foto um Gauris Gunst und lässt sich ohne Gauris Wissen und Einverständnis mit dieser verheiraten. Als Gauris Bruder seine Schwester aus dem Haus Rajas holen will, lässt dies Raja nicht zu, so dass Gauri mit Shankar vor dem langen Arm des mächtigen Raja flieht.
Doch Raja und seine Bluthunde sind den beiden auf den Fersen. Raja gelingt es, beide zu fassen. Nun sind beide seiner gnadenlosen Gewalt ausgeliefert - doch damit endet diese Geschichte noch nicht.
Gibt es bis jetzt nur in Hindi mit englischen Untertiteln auf DVD !
Karan Arjun - 1995
Handlung:
Karan (Salman Khan) und Arjun (Shahrukh Khan) leben mit ihrer Mutter Durga auf dem Land und wissen nicht, dass der Landbesitzer ihr Großvater ist. Erst als er im Sterben liegt, erfahren sie die Wahrheit: sein Sohn hat Durga gegen seinen Willen geheiratet, deswegen hat er Durga und ihre Söhne nie akzeptiert. Nach dem Tod seines Sohnes warf er sie aus dem Haus und wollte nichts von ihnen hören. Nun bittet er Durga um Vergebung und will sein Vermögen seinen Enkeln vererben. Doch plötzlich taucht Durjan Singh auf und bestreitet seinen letzten Wunsch. Er erzählt, dass er der Mörder Durgas Mannes ist, und tötet schließlich den Alten, um sein Land zu erben. Durga und ihre beide Söhne lässt er frei. Doch dann überlegt er es sich anders und befiehlt seinen Leuten Karan und Arjun zu töten, damit sie sich später an ihn nicht rächen.
Als Durgas Bitten, Karan und Arjun zurück ins Leben zu bringen, von der Göttin Kali gehört werden, werden die beiden in verschiedenen Familien wiedergeboren. Karan als Ajay, der Boxer wird und für Saxena, Dhurjan Singhs kriminellen Geschäftspartner arbeitet, und Arjun als Vijay, der sich mit Pferden beschäftigt und sich in Sonia ( Kajol), Saxenas Tochter, verliebt, die Dhurjan Singhs Schwiegertochter werden soll, indem sie dessen Sohn ehelicht.
Bei diversen Begegnungen erkennen Ajay und Vijay, dass sie Karan und Arjun sind, und sie kehren zu ihrer Mutter Durga in 'Malakhera' zurück, um sich an Dhurjan Singh zu rächen.
Gibt es bis jetzt nur in Hindi mit englischen Untertiteln auf DVD !
Sehr geehrte Damen und Herren,
Liebe Bollywood Fans,
diese Petition soll an REM - Rapideyemovies gerichtet sein, um zu zeigen wie groß das Interesse an einer DVD Veröffentlichung von Koyla und Karan Arjun in deutsch ist.
Diese beiden Filme sind in der Bollywood Fangemeinde sehr beliebt.
Wenn Ihr helfen wollt, dass Koyla und Karan Arjun auf DVD mit dt. Syncro UND Hindispur mit dt. UT veröffentlicht werden sollen, dann unterschreibt diese Petition!
You can further help this campaign by sponsoring it
The Koyla + Karan Arjun auf DVD mit dt. Syncro petition to Rapid Eye Movies HE GmbH was written by Mueller Yvonne and is in the category Films & Movies at GoPetition.
Koyla + Karan Arjun auf DVD mit dt. Syncro