Justice For Phylicia Simone Barnes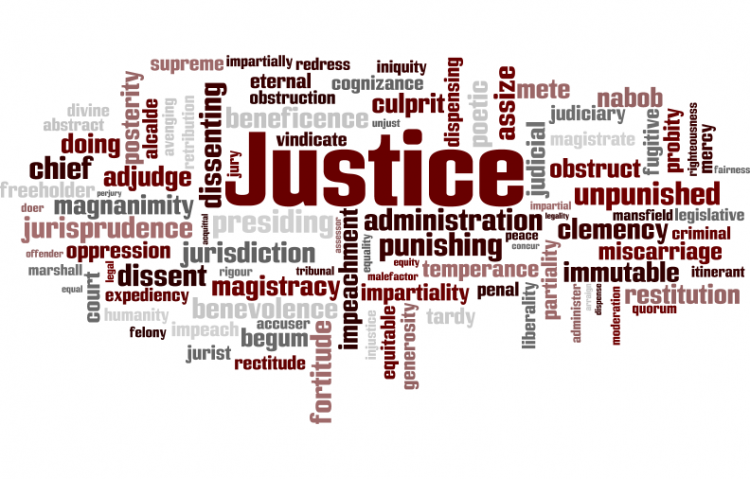 Target:

Baltimore City Police Department

Region:
Petitioning for an imminent arrest in the death of Phylicia Simone Barnes.
To: Baltimore City Police Department
Subject: Justice For Phylicia Simone Barnes
We, the undersigned, have patiently awaited an arrest in the murder of Phylicia Simone Barnes, who's disappearance of December 28, 2010, sparked one of the largest rescue/recovery missions ever seen in the city of Baltimore.
During the first week of Ms. Barnes disappearance, Maj. Clifton McWhite, who heads the City Police's Special Investigations/Missing Persons Unit, said it appeared as though Barnes left on her own accord and that her case did not appear to be foul play.
After numerous interviews conducted with family, friends and persons last known to be in Ms. Barnes's vicinity, the media stated differently, as numerous searches for Phylicia were reported in homes and wooded areas throughout the Baltimore area. During the 113 days of Ms. Barnes disappearance, while her loved ones and the public at large tried to keep hope alive, deep within, many knew Law Enforcement, due to the nature of their interviews and outdoor searches in this case, were conducting a murder investigation.
With the discovery of Phylicia's body on April 20, 2011 and subsequent autopsy findings, it has been publicly stated that Phylicia Barnes was indeed a victim of suspicious, foul play circumstances, with her manner of death being labeled a Homicide.
Baltimore police have also publicly stated that having Phylicia's body would be, "instrumental in giving us an opportunity to bring closure to the family".
Commissioner Fred Bealefeld from the Baltimore Police Department stated in April, "We're now at stage one of a new phase of the investigation". It has now been 3 months since Commissioner Bealefeld issued that statement and there are still no arrests in the murder of Phylicia Barnes.
While we understand that police investigations take time, we do not purport to understand why nearly 3 months after her body was found, there have been no arrests in her case. How is it a "person of interest" whom, according to the media, has given conflicting statements to police, has yet to be taken into custody? While none of us are privy to the details in this investigation, we do understand from media accounts and prior police statements that Phylicia's death was not a "random" encounter. In addition, we are saddened, as well as angered that a bright, beautiful, 16 year old straight A, honor rolls student, who had her whole life ahead of her with so much to live for, could so senselessly be murdered while on Christmas vacation visiting family in this city.
We are deeply concerned about the slow developments of this case and we are afraid that justice may not be carried out in Phylicia's death. Baltimore State's Attorney Gregg L. Bernstein, who campaigned on a slogan to, "Fight Crime First" and was publicly endorsed by the Baltimore Police Union as a, "Crusader for Justice" led this city to believe that he cared about putting victims before criminals and getting killers off the streets of Baltimore. That would included the murder of a 16 year old innocent child who no longer has a voice of her own. Baltimore police have stated on-air they believe they are the one of the best police departments in this country and have promised "closure" to the Barnes and Sallis family in Phylicia's death. Her family cannot have "closure" without "justice".
With that being said, Phylicia Barnes may be Janice Sallis and Russell Barnes biological daughter, but in light of her disappearance and subsequent death, Phylicia became EVERYONE'S CHILD. Her investigation not only galvanized this nation and helped bring to light two other deceased persons, but her online prayer page alone has reached over 32,400 members.
Your Baltimore constituents, as well as the nation at large urgently appeal for your attention in this matter and ask for delivery of justice through imminent arrest(s). Please let this country know that in a city under your leadership, violence and murder of young women WILL NOT BE TOLERATED, under any circumstances.
Phylicia Simone Barnes was a real person, not just a statistic of violent crime. When voices become silenced by their killers, victims need the public to rise up and speak for them. WE ARE SPEAKING OUT AND WE DEMAND TO BE HEARD.
We are also watching - and waiting - for Baltimore police to do the right thing and bring Phylicia's killer(s) to justice.
Sincerely,
The Undersigned
You can further help this campaign by sponsoring it
The Justice For Phylicia Simone Barnes petition to Baltimore City Police Department was written by Tracey Reitterer and is in the category Justice at GoPetition.
Justice For Phylicia Simone Barnes