JUSTICE FOR PAUL THOMAS!!!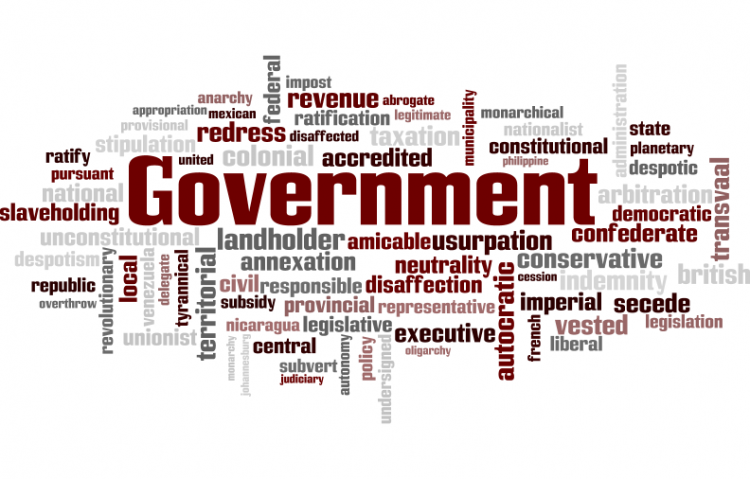 Target:

LOUISIANA STATE POLICE TROOP "A"/Governor of Lousiana/Attorney General of Lousiana

Region:

Website:
I AM HEREBY REQUESTING EVERYONE TO CONTACT BY PHONE OR EMAIL THE LA. STATE POLICES CAPT. BRAD COOK DIRECTLY VIA PHONE OR EMAIL IN REGARDS TO MY SONS HOMICIDE!!! THE DIRECT LINE IS 1-225-925-3705; CELL PHONE IS 1-225-485-6024; AND HIS EMAIL IS: brad.cook@dps.la.gov!!
PLEASE IF EVERYONE WOULD INUNDATE HIM WITH TELEPHONE CALLS AND EMAILS AND DEMAND JUSTICE FOR MY SON PAUL, YOU COULD ALSO TELL HIM WHAT YOU THINK OF LOUISIANA ALLOWING THIS TO REMAIN UNSOLVED FOR SO LONG. IT'S ONLY BEEN 16 YEARS!!! ISN'T THAT LONG ENOUGH???? PLEASE, I'M BEGGING YOU TO TAKE PART IN THIS, WE JUST MIGHT BE ABLE TO GET THEM TO DO THEIR JOBS AND SOLVE A CRIME!!
I am hereby petitioning the State Of Louisiana to assign a COLD CASE DETECTIVE to my child's hit-n-run/homicide case in Baton Rouge, La.
MY CHILD WAS NOT UNDER THE INFLUENCE OF DRUGS OR ALCOHOL!!
MY CHILD'S CASE IS CLASSIFIED AS AN OPEN HIT-N-RUN/MURDER. THIS CASE IS STILL UNSOLVED. IT HAS FALLEN ON THE BACK BURNER AND INTO COLD CASES DIVISION. THERE ARE NO DETECTIVES WORKING THIS CASE.
I AM SEEKING JUSTICE FOR MY CHILD AND I WILL NEVER GIVE UP!! I WON'T BACK DOWN!! MY CHILD DESERVES JUSTICE AND I WILL FIGHT FOR IT!!
It happened on August 19. 1993 on hwy 42 in Ascension Parish near the Shiloh Baptist Church in Galvez, La. His body was found there in the ditch. The first Detective assigned to his case was Det. Manuel Lynn Calamia. Det. Calamia was also working with Trooper William R. Davis from Troop A.
MY CHILD'S RIGHT LEG WAS LITERALLY RIPPED FROM HIS BODY, AMONG OTHER HORRIBLE THINGS. YET LOUISIANA STATE POLICE FAIL TO FIND HIS KILLERS!!! HE WAS /IS MY CHILD AND I LOVE HIM AND WILL MISS HIM EVERY MINUTE OF EVERY DAY FOR THE REST OF MY LIFE!!!!
This case has had nothing at all done on it!!!!! I AM DEMANDING JUSTICE FOR MY CHILD RAYMOND PAUL THOMAS AND FOR MY FAMILY!!
I WANT ACTION AND I WANT RESULTS!! I WANT THIS CASE SOLVED ONCE AND FOR ALL!!! YOU HAVE FAILED MY CHILD RAYMOND PAUL THOMAS BY NOT FINDING HIS MURDERERS AND YOU HAVE FAILED ME AND THE REST OF OUR FAMILY BY NOT EVEN BOTHERING TO WORK THIS CASE OR TO FOLLOW ANY AND ALL LEADS, NO MATTER HOW TRIVIAL THEY MAY SEEM TO YOU.
THE MURDERERS COULD BE RIGHT UNDER YOUR NOSE MURDERING OTHER INNOCENT VICTIMS AND YOU CONTINUE TO IGNORE EVERYONE'S PLEAS FOR HELP AND JUSTICE. YET WE, THE VICTIMS FAMILIES CONTINUE TO SUFFER EVERY DAY OF OUR LIVES IN CONSTANT TORMENT WITH THE ADDED INSULT THAT YOU ARE NOT EVEN ACTIVELY SEARCHING FOR OUR LOVED ONES KILLERS!!!!!
MY SON IS DEAD AND YET HIS MURDERERS CONTINUE TO WALK AROUND SCOTT FREE THANKS TO YOUR BLATANT DISREGARD TO OUR PLEAS FOR HELP AND OUR CRIES FOR JUSTICE!!!!!
WE ALL FEEL THAT THE STATE OF Louisiana IS FAILING TO PUT IN ANY EFFORT AT ALL TO SOLVE MY CHILD'S HOMICIDE CASE. HASN'T 14 YEARS HAS BEEN LONG ENOUGH??!!! WHEN WILL IT END??!! WHEN WILL I GET THE JUSTICE WE DESERVE??!!!
WHY DO CRIMINALS HAVE MORE PROTECTED RIGHTS THAN THE VICTIMS AND THEIR FAMILIES??!!! WE ARE THE ONES WHO SHOULD HAVE THE PROTECTED RIGHTS!!! IF YOU COMMIT A CRIME LIKE THIS YOU DO NOT DESERVE RIGHTS!!!!! WHY IS OUR LEGAL SYSTEM ALLOWING THESE CRIMINALS TO GET AWAY WITH THE THINGS THEY ARE DOING???!!!
WE HAVE JUDGES GIVING LIGHT SENTENCES, AND BLEEDING-HEART LIBERALS OUT THERE CRYING OVER THE DEATH PENALTY!! WHAT ABOUT OUR CHILDREN?????? PAUL HAD A LIFE TOO, BEFORE IT WAS BRUTALLY TAKEN FROM HIM!!! HE HAD A RIGHT TO LIFE TOO!!!! WHERE IS OUR JUSTICE FOR MY CHILD??!!????
We, the family and friends of Raymond Paul Thomas, do hereby request your assistance in getting JUSTICE FOR PAUL and for his family!
We do hereby request that everyone who signs this petition please notify others of said petition and ask them to sign it as well. Thank You . Sincerely, Paula McKnight--Mother of Deceased; and the undersigned:
You can further help this campaign by sponsoring it
The JUSTICE FOR PAUL THOMAS!!! petition to LOUISIANA STATE POLICE TROOP "A"/Governor of Lousiana/Attorney General of Lousiana was written by Paula and is in the category Government at GoPetition.
JUSTICE FOR PAUL THOMAS!!!