Justice For Michael Joseph Jackson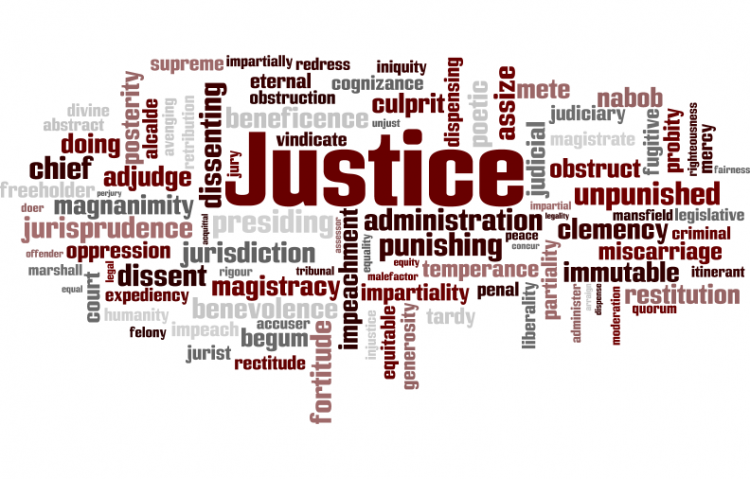 Target:

Governor Arnold Schwarzenegger

Region:

Website:
Thank you all for your support! We were able to collect 6,473 signatures.
Please continue to support us at our other petition at http://mjcase.epetitions.net/. Please be sure to include your first and last name on that petition when signing.
We are here to fight for justice for Michael Joseph Jackson. Please watch the videos provided below to get a brief insight of what happened prior to Michael Jackson's murder. This is a conspiracy that has been going on for many years. Please read the letter to Governor Arnold Schwarzenegger below the videos and help us with your signature. WE WANT 10,000 SIGNATURES BY MARCH 28TH! PLEASE HURRY UP AND SIGN AND GET OTHERS TO SIGN! WE WANT YOUR VOICE TO BE HEARD!
Videos Created By Pearl Jr. And Advocates For Michael:
To The Honorable Governor Arnold Schwarzenegger
State Capitol Building
Sacramento, CA 95814
Phone: 916-445-2841
Fax: 916-558-3160
RE: JUSTICE FOR MICHAEL JOSEPH JACKSON
Dear Governor Schwarzenneger:
On June 25th, 2009, the world lost one of the most sweetest, caring, and giving human beings of all time. People think it was from an accidental overdose of Propofol. The media wants you to think that but we have reason to believe that this was no accident. Please watch the video at the link provided below to get a brief insight of what happened prior to Michael Jackson's murder. The video is only 4 Minutes and 34 seconds long. This is a conspiracy that has been going on for many years.
http://www.youtube.com/watch?v=C7Z7rrB8H9o
As you may already know, the doctor that has been accused of Michael Jackson's murder has only been charged with involuntary manslaughter and the most he may serve is 4 years if convicted. This doctor is currently still allowed to practice! We are taking a stand for Michael and begging you to DEMAND that a harsher charge be inflicted on this doctor who we believe is ultimately just the fall guy for the ones that hired him! We are asking for justice and that the doctor accused for murdering him have his charges changed to Murder on the 1st degree. This doctor's actions clearly show that he knew that Michael was dead before he called the bodyguard for help and before 911 was called. There's also evidence that shows that Frank Dileo and Randy Phillips knew that Michael had stopped breathing as LATE as 11:30 that morning BEFORE 911 arrived at 12:26 p.m. We believe that there is too much evidence that can't be ignored that should be investigated to find out who else may be involved in Michael Jackson's murder as we believe that a conspiracy against Michael Jackson has occurred which ultimately led to his murder.
We are also begging you to DEMAND that the district attorney investigate the people that are responsible for Michael's death and prosecute ALL those involved in taking away a beautiful human being who wanted nothing more than love for the world and a better place for the children of the future! Please watch the video at the link below to get just a glimpse of Michael Jackson The Humanitarian. It is only 8 minutes and 9 seconds long but it's message from Michael is very important.
http://www.youtube.com/watch?v=PlidCeH3j-w
We also ask that throughout this trial that charges are brought against the other doctors who over-prescribed to Michael Jackson. Please help us get Justice for Michael! We need to do this for Michael and for his children.
The district attorney in charge of this case is:
Steve Cooley
10153 1/2 Riverside Drive, Suite #155
Toluca Lake, CA 91602
Phone: (213) 598-5058
Fax: (213) 622-4818
info@stevecooley.com
Thank you very much sir for taking the time to read this.
Respectfully Yours,
Advocates For Michael
Michael Jackson's humanitarian background commences during his early years, when, out of his daily earnings as a Jackson 5 lead member, he would purchase ice-cream and chewing gum for children in his neighborhood, according to himself and his family. Both as a child and until later in his life (as required by his Jehovah's Witnesses religion), he would deliver Bibles door to door to families and preach to them the word of God, while concealing his renowned identity with disguises. Organizations The Millennium-Issue of the "Guinness Book Of Records" names Michael as the Pop Star who supports the most charity organizations.
The following projects are supported by Michael Jackson:
•AIDS Project L.A. •American Cancer Society •Angel Food •Big Brothers of Greater Los Angeles •BMI Foundation •Brotherhood Crusade •Brothman Burn Center •Camp Ronald McDonald Childhelp U.S.A. •Children's Institute International •Cities and Schools Scholarship Fund •Community Youth Sports & Arts Foundation Congressional Black Caucus •Dakar Foundation •Dreamstreet Kids •Dreams Come True Charity •Elizabeth Taylor Aids Foundation •Heal The World Foundation •Juvenile Diabetes Foundation •Love Match •Make A Wish Foundation •Minority Aids Project •Motown Museum •NAACP •National Rainbow Coalition •Rotary Club of Australia •Society of Singers •Starlight Foundation •The Carter Center's Atlanta Project •The Sickle Cell Research Foundation •Transafrica •United Negro College Fund •United Negro College Fund Ladder's of Hope •Volunteers of America •Watts Summer Festival •Wish Granting •YMCA - 28th Street/Crenshaw
The Justice For Michael Joseph Jackson petition to Governor Arnold Schwarzenegger was written by seekingjusticeformichael and is in the category Justice at GoPetition.
Justice For Michael Joseph Jackson