Justice for Kapali Swamy: Lethal Punches should have Criminal Consequences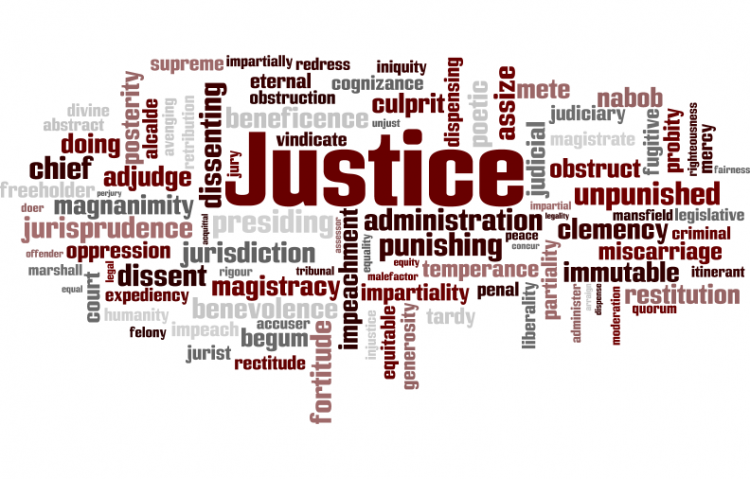 Target:

Anyone who wants to make a difference

Region:
"Injustice anywhere is a threat to justice everywhere." -- Martin Luther King, Jr
Kapali Giridhar Swamy, 27, was killed November 18, 2007. He was punched in the face by Christopher Brett Pennington and he died within moments in the middle of a Cullman County, Alabama street. The irony lies in the fact that Kapali was going out of his way for Pennington and giving him a ride home that night. Sadly, his act of kindness led to his tragic and untimely death.
The details of the events leading to the crime are as follows. Three individuals (all names have been released to the public) Kapali Swamy, Gina Flippo Mason (formerly Gina Gonzalez), and Christopher Brett Pennington were driving to Pennington's residence shortly after 6am on 11/18; Kapali was kindly giving Pennington a ride home from a night out in Birmingham. Apparently, during the drive and after stopping the car, Kapali and Gina became involved in a heated verbal argument. Once they exited the car the argument continued, at which time Pennington approached Kapali. Words were exchanged, and then a verbal confrontation was escalated to a physical one when Pennington threw the first and only punches. Pennington punched Kapali -- apparently twice. Kapali instantly fell to the ground and was found to be pulseless and without any signs of life when emergency medical personnel arrived. Pennington's right fist was bruised, but his body was without any other signs of an altercation. Gina Mason and a third party witness both assert that Kapali did not touch either Pennington or Gina.
The key evidence supporting the crime is as follows:
1) The alleged perpetrator fully confessed to punching Kapali in his statement to police.
2) Witnesses confirmed that Kapali did not initiate any physical conflict.
3) The autopsy confirmed the cause of Kapali's death as massive brain hemorrhage and brainstem herniation, the direct result of "homicide."
Despite the concrete, compelling evidence that a crime was committed, a Cullman, Alabama grand jury, in January of 2008, inexplicably decided -- in a closed hearing -- not to indict Pennington on any charge which included involuntary manslaughter (a felony) and criminally negligent homicide (a misdemeanor). Basically the Grand Jury decided there was no need for a trial since in their eyes no crime was committed. Therefore Brett will not stand trial for his actions and thus walks away without any legal consequence.
Kapali being an outsider may have played a part in the handling of the case by the media. To illustrate this point, we can note that the local newspaper -- The Cullman Times -- printed a series of completely unsubstantiated stories in which they described Kapali as threatening and even pushing down both Gina Mason and Brett Pennington. In one of the severely flawed iterations of their story, they even went so far as to quote the principle investigator of the case as saying that Kapali punched Brett Pennington to the ground. Yet despite this newspaper continually misrepresenting the case and assailing Kapali's good name, they refused to print any corrections; the local media continued to insinuate that the whole event had amounted to a case of self-defense on the part of Brett Pennington, even though the perpetrator did not have a single mark on his body except the bruised fist he used to kill Kapali, and two independent witnesses insist that Kapali did not touch Pennington. Everyone who knew Kapali has mentioned over and over again that Kapali was a gentle soul, a true gentleman, and would never hurt anyone, he was not a fighter.
Even at face value one can appreciate the travesty that has transpired here, with a young man robbed of life and his assailant set free.
But those who know Kapali recognize the full depth of this loss and subsequent injustice. He managed to touch the lives of so many individuals and made a tremendous impact on everyone he met along the way by sharing his incredible passion for life!
This injustice committed against Kapali Swamy is not something we can tolerate.
For any thinking, feeling individual, this outcome is unconscionable. We therefore are fighting for an indictment and conviction of Kapali's assailant...he must be held criminally responsible for his actions.
The implications of this case's outcome are obvious. Are we to expect that anyone who punches another man to death will face no consequences?
If you feel that Kapali's case is a blaring example of injustice and complete disregard for the law and safety of our community...then please, please, sign this petition!
Also, please pass this petition along to anyone who may be able to help, or support our cause in any way.
Thank you for your support.
You can further help this campaign by sponsoring it
The Justice for Kapali Swamy: Lethal Punches should have Criminal Consequences petition to Anyone who wants to make a difference was written by Amita Goyal and is in the category Justice at GoPetition.
Justice for Kapali Swamy: Lethal Punches should have Criminal Consequences