Investigate and re-launch the Federal government's Green Loans Program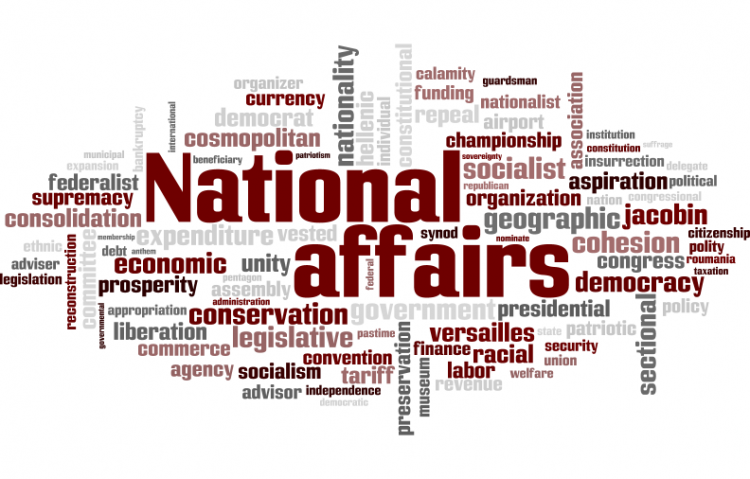 Target:

Kevin Rudd as Prime Minister of Australia

Region:

Website:
As a result of poor foresight and very significant maladministration, the Australian Federal Government's 'Green Loans Program' is set to end before mid-2010. That is less than one year from its inception.
Initial estimates given to assessors, who are at the core of the program, gave 31 December 2012 as a date for when assessments may no longer be required.
The aim of the program is to assist householders in making their homes more sustainable with the environment. An often quoted definition of sustainability appears in the 1987 United Nations Report 'Our Common Future'. It is also known as the 'Brundtland Report'. The definition is: "development that meets the needs of the present without compromising the ability of future generations to meet their own needs".
Green Loans is an excellent movement towards sustainability. It allows for a trained professional to visit homes in his/her area and engage householders on how their homes can be made more energy efficient. The householder then receives a report of recommendations from the government for implementation. If a recommendation is expensive, they may apply for a green loan of up to $10,000. This is fee free and interest free for four years.
Poor monitoring of the program has resulted in a massive influx of people being registered as assessors. It has been suggested that training organisations over-enrolled students to their classes. A huge rush to complete assessments is occuring to recover training and other costs before the funding for the program is exhausted.
In many cases, householders have had to wait for many months to receive the report of recommendations from the government. This is issued after an assessment has been lodged with the Department of Environment, Water, Heritage and the Arts. Until such report is issued, householders are unable to apply for the green loan. Nor can they know what any of the recommendations are.
It has also been revealed in Senate Estimates Hearings that since 14 December 2009 one company, Field Force, has received preferential treatment in being able bypass the call centre in order to book assessments. With under 10% of the assessor workforce, they are booking over 6,000 assessments per week (roughly 30%). In addition, they are passing on only half of the fees receive to their employees. This is to the detriment of thousands of self-employed individuals who made a conscious, life-changing, decision to join the program. They are not able to get through to the central call centre to book assessments, or have to wait inordinate amounts of time to speak to a call centre operator when they do get through. Even then, only five bookings per call can be made.
-----
Update: Minister Garrett has today, 19 February 2010, announced that an additional 600,000 assessments will be rolled out. Funding will come by scrapping the less popular loans component of the program (this may have been less popular due to extensive delays householders faced in receiving the recommendations report). The number of assessors able to sign a contract with DEWHA will be capped at 5,000. The number of assessments per assessor will be capped at five per week and three per day and the number of total assessments per week will be capped at 15,000. From today, only individual assessors will be able to book jobs. The Green Loans Program will end on December 31, 2010 and Green Start will commence on 1 January 2011. Details on Green Start are promised in coming months.
Reaction has yet to filter through. As author of this petition, I am contactable on this page. The petition wording remains as it was since structural issues associated with the program continue to remain. These include:
* Uniformity in assessor knowledge, training and currency of knowledge;
* A need to investigate processes within DEWHA so that program changes (both present and future) can be incorporated smoothly;
* The establishment of a monitoring system (perhaps random), for both newer and older assessors.
-----
The quality of the program (and the extent to which it may have thus far been compromised) remains, as always, an important consideration.
The government has promised an upgrade to assessor qualifications (to Certificate IV level). This is to be at no additional financial cost to assessors, although additional time will need to be invested. This upgrade provides a significant opportunity to bring the program back on track.
Author's note (19 February 2010): online petitions carry the advantages of amendability (to a point) and accessibility from diverse physical locations. This is a spirited attempt to connect people to elected representatives. Any other communication activities which occur, in addition to this petition, so that we may sustainably manage resources of the planet is encouraged. They may be individual or group based.
Having said that I will, with the collection of a sufficient number of signatures, print off the petition and personally deliver it to the Prime Minister and perhaps all elected representatives. Feedback on who the most appropriate addressee/s is/are is welcome. Thank you.
We, the undersigned, call on the Prime Minister to:
1. Investigate why more diligent monitoring of the program did not occur;
2. Have the program re-established with proper checks and balances including:
- independent assessor testing;
- monitoring the quality of assessments;
- accepting only existing assessors to undertake Certificate IV training;
- capping how many assessments each assessor may undertake each week;
3. Establish a genuine first in, first served booking system - be it online or via a sufficiently well staffed call centre.
You can further help this campaign by sponsoring it
The Investigate and re-launch the Federal government's Green Loans Program petition to Kevin Rudd as Prime Minister of Australia was written by Tom and is in the category National Affairs at GoPetition.
Investigate and re-launch the Federal government's Green Loans Program