Introduce Women & Gender Studies into UK Schools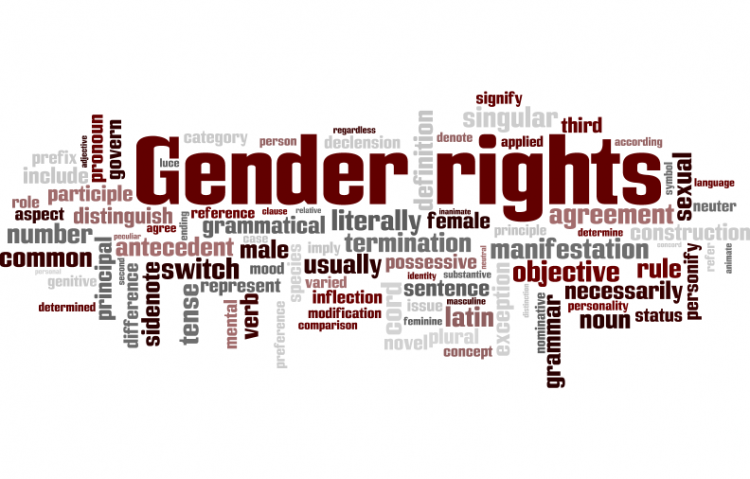 Target:

The Government Equalities Office at the Home Office

Region:

Website:
In April 1986 the UK ratified the Convention on the Elimination of All Forms of Discrimination against Women. CEDAW is an International Bill of Rights for Women which recognizes the role of culture and tradition in perpetuating gender discrimination. "Culture and tradition", in the wording of CEDAW, explicitly include schooling.
Twenty one years later, in 2007, the Gender Equality Duty came into force. It places a duty upon public bodies, including schools and local government, to prevent discrimination against and promote the rights of women. In 2011 new legislation, with the same aim, came into force. The Tory government promptly repealed sections of the statute which would have required a high degree of accountability on the part of public bodies. The Public Sector Equality Duty applies nonetheless.
Currently, schooling perpetuates gender inequality. Gender Studies are taught piecemeal in a very small minority of schools. Common teaching materials, across the curriculum, exclude the contributions and perspectives of women. Teacher training does not encompass specific, practical ways to prevent discrimination, harassment and violence against girls. Gender is widely considered to be a non-issue and gender activist educators are marginalized. Our schools are failing girls at a crucial time in their development. Our education system is not providing girls with the civic education that is their right.
To further complicate this state of affairs, the government is rushing through structural reforms to the school system for which it has no mandate, and little public support. The National Curriculum is about to be "slimmed down" and Michael Gove has even proposed abolishing it altogether. Decisions about which subjects best meet their pupils' needs will be delegated to individual schools.
In consequence, the Citizenship course is on the way out. Personal, Social, Health and Economics education remain optional. Statutory Sex Education will remain, as will parents' option to withdraw their children from those lessons. Otherwise, the content of Sex and Relationships Education is the site of a conflict of beliefs about the fundamental humanity and value of women and girls. On the one hand, feminists and human rights advocates champion a progressive approach. On the other, traditionalist faith organizations advocate such regressive and sexist measures as abstinence education for girls only. That such measures are even entertained indicates an increasingly chilly climate for girls.
The Astell Project is of the view that, amid the turbulence of recession and structural reform, those most likely to lose out are girls - all the moreso where their gender disadvantage is exacerbated by issues of race, class, sexuality, religion and physical ability.
In a society where girls are already subject to a range of unreasonable expectations, double standards and gender-specific forms of violence and sexual exploitation, and where their future life choices are determined to a substantial degree by occupational segregation, unequal pay and poor childcare provision, it is fair, just and lawful to educate girls to develop critical awareness of the many forces that act upon them. Similarly, it is only right to educate boys to be critical of damaging myths about women and girls and, indeed, to examine the social and individual cost of masculine stereotypes.
This is why The Astell Project calls for the government to take urgent measures. We need girls to be empowered as citizens through their schooling, not just academically. Such empowerment requires public openness and truthfulness about the oppression of women and girls, and the development of clear strategies to combat the unexamined beliefs which lead to gender discrimination. The law demands it.
First, we the undersigned call upon the government openly to acknowledge that the absence of, and threat to, ongoing gender mainstreaming in schools is a problem. Having done that, we call upon it to take three straightforward steps:-
(1) introduce Women & Gender Studies into schools for 13-15 year olds as a statutory, free-standing, compulsory course for all pupils;
(2) commission an equality audit of the national curriculum; and
(3) make it clear to faith schools that, although they now enjoy greater control over curriculum choices, preventing gender discrimination is not discretionary.
We are of the view that these steps are the minimum necessary for the UK to comply with the Equality Duty and with CEDAW.
We are, further, of the view that the consequences of failing to take these steps include increased risk to the health, wellbeing and safety of girls, provocation of already disenchanted women voters and widespread litigation risk.
We look forward to a demonstration that the government takes the rights of women and girls seriously in the form of concerted and immediate policy action on this matter.
You can further help this campaign by sponsoring it
The Introduce Women & Gender Studies into UK Schools petition to The Government Equalities Office at the Home Office was written by Triona Kennedy and is in the category Gender Rights and Issues at GoPetition.
Introduce Women & Gender Studies into UK Schools