Induct Stevie Ray Vaughan into the Rock and Roll Hall of Fame!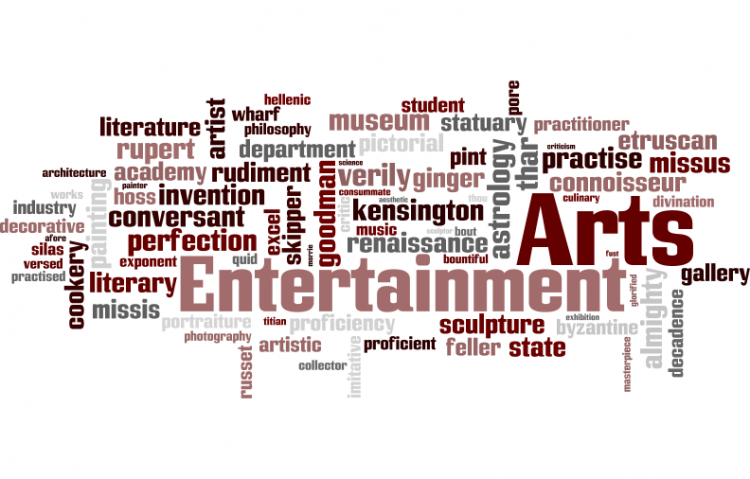 Target:

Rock and Roll Hall of Fame Foundation

Region:

Website:
THANK YOU TO EACH AND EVERY STEVIE RAY VAUGHAN & DOUBLE TROUBLE FAN WHO SIGNED AND RECOMMENDED THIS PETITION!
The Rock and Roll Hall of Fame Committee FINALLY got it right and inducted them.
This was LONG OVERDUE but we can now rejoice that they have taken their place with all the other Blues Legends inducted before them!
Update DECEMBER 22, 2014: I AM OFFICIALLY CLOSING THIS PETITION! I WOULD LIKE TO THANK ALL OF YOU THAT SIGNED THE PETITION AND RECOMMENDED IT!
WITH THE RRHOF FINALLY INDUCTING STEVIE RAY VAUGHAN AND DOUBLE TROUBLE, THE GOAL HAS BEEN ACHIEVED, AND I AM VERY CONFIDENT THAT EVERYTHING THE FANS DID MADE A DIFFERENCE IN GETTING THEM INDUCTED!
AGAIN, THANK YOU ALL FOR YOUR SUPPORT, YOUR HELP, AND ALL THE VOTING YOU DID!
-------------------------------------------------------------------------------------------------------
SRV FANS, THIS IS YOUR PETITION! SHOW YOUR SUPPORT!
PLEASE SIGN THIS PETITION! PLEASE SHARE AND RECOMMEND!
STEVIE RAY VAUGHAN WAS ELIGIBLE FOR THE ROCK AND ROLL HALL OF FAME IN 2008 BUT SADLY WE STILL WAIT FOR HIM TO BE INDUCTED!
His accomplishments and awards alone should be enough to have him and Double Trouble voted in:
12 Grammy Nominations, winning 6 awards.
33 Austin Music Award Nominations, winning 10 awards.
6 W.C.Handy Award nominations, winning 5 awards (in 1984 he won Entertainer of the Year and Blues Instrumentalist of the Year, the first time a white musician won both awards).
In 2000 he was voted in to the Blues Hall of Fame.
2014 he was inducted into the Musicians Hall of Fame.
From 1983 to 1990 Stevie released 6 Live Albums, 10 Compilation albums, 36 singles, 5 video albums, 8 music videos and 15 side projects in his short career.
Why have I started this petition? It's very simple; I believe with all my heart that Stevie Ray Vaughan is one of the Greatest Guitarist of all time. When I first heard Texas Flood playing on the radio I knew I had found the one guitarist that was the Real Deal. I never heard another guitarist play with such feeling, his tone was one of a kind, his solo's flowed together, they were perfection and it was exactly how a guitar was supposed to be played.
Stevie's guitar playing and songs changed my life and I know I'm not the only one that feels the same. Pride and Joy, Texas Flood, Couldn't Stand the Weather, Crossfire, Coldshot, Leave My Girl Alone, Tightrope, Voodoo Chile and all the other songs by Stevie are a testament to his legacy.
His last performance on Austin City Limits showed the world that once he became clean and sober his guitar playing went to a level never heard before. Sadly Stevie died August 27th 1990, a day I will never forget, since that day i have listened to his songs or watched him play on video each and every day for 24 years!
When he turned his life around from drug and alcohol abuse he used his experiences to help other that were struggling with the same problems. Stevie has been elevated to legendary status with fans and the music industry and will influence young and old alike to pick up a guitar and try their hand at playing songs.
It's time to have Stevie Ray Vaughan and Double Trouble to take there place in the Rock and Roll Hall of Fame! INDUCT THEM WITH THE CLASS OF 2015!
PLEASE SIGN THIS PETITION BELOW! EVERY SIGNATURE GETS US CLOSER TO OUR GOAL! SRV FANS UNITE! SHOW YOUR SUPPORT!
We the undersigned would like the Rock and Roll Hall of Fame Foundation to hear our voices and induct STEVIE RAY VAUGHAN and DOUBLE TROUBLE into the class of 2015 Rock and Roll Hall of Fame!
The Induct Stevie Ray Vaughan into the Rock and Roll Hall of Fame! petition to Rock and Roll Hall of Fame Foundation was written by carl kurek and is in the category Arts & Entertainment at GoPetition.
Induct Stevie Ray Vaughan into the Rock and Roll Hall of Fame!