Independent Financial Oversight Commission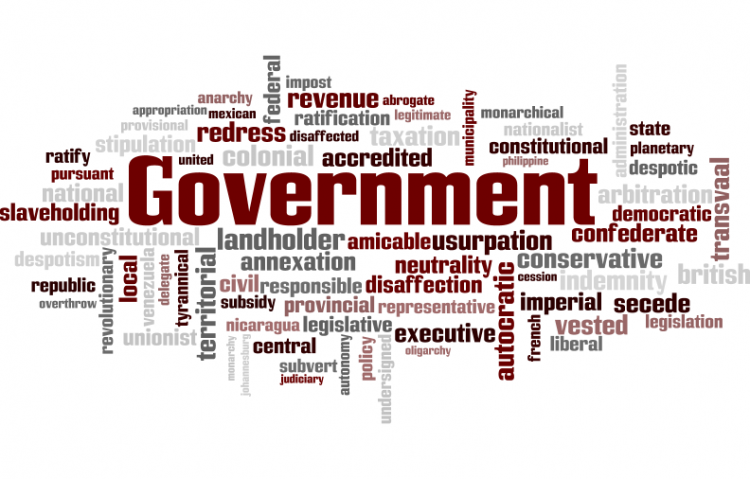 Target:

Speaker of the House Nancy Pelosi

Region:
This petition is closed to further signatures effective September 6, 2010, and the author apologizes for not closing it sooner. By rights, it should have been terminated on May 20, 2009, when the Financial Crisis Inquiry Commission was established.
[[To skip the background and go directly to the petition, please scroll to the bottom of this page.]
October, 2008
Heritage Foundation
(David Mason) - "Reaching Political Consensus: Some blame "deregulation" for the recent market crisis; others point to government mistakes, such as lax lending fostered by Fannie Mae and Freddie Mac. Excesses by some private companies also played a role. Sorting out the roles and mistakes of government-sponsored enterprises (GSEs), regulators, private companies, and even Congress will not be a simple process.
An independent commission would provide the perspective to assess Congress' own role in the crisis, along with other factors, without needing to defend past policy choices. A well-supported report might reduce political posturing and focus policymakers on remedies most likely to improve markets.
"
"Appointing a commission now would avoid losing the three months until the next President takes office and allow the commission to work in concert with the newly elected President's transition team."
March, 2009
Washington Post
(Senators Byron Dorgan and John McCain) - "
More than $9 trillion -- in taxpayer dollars -- has been pledged, committed, lent or spent
by the federal government in response to the economic crisis. Some say that if the economy continues to deteriorate, trillions more might be necessary to prevent another Great Depression."
"The recovery and growth of our economy depend on the confidence of the American people. That will be restored only when we have investigated, analyzed and fixed the things that caused today's economic crisis."
This petition's author couldn't agree more with the above excerpts from both of these articles. However, I also agree with David Mason's subsequent opinion (published by Human Events) that, "The senators [Dorgan and McCain] are right, but their prescription -- creating a Senate Select Committee on the Financial Crisis -- is wrong," and his conclusion that:
"While Congress and the president must make the ultimate policy choices, an independent, expert commission can help make those choices better informed."
That's the main reason this petition only supports the Financial Oversight Commission Act of 2009 (1, 2), even though there are three other related bills in Congress in addition to the one submitted by Senators Dorgan and McCain. The Financial Oversight Commission Act is the only one that is assured of creating a thoroughly INDEPENDENT Commission because the following clause in its text (1, 2) precludes the inclusion of any political office holders or other government employees:
NONGOVERNMENTAL APPOINTEES- An individual appointed to the Commission may not be an officer or employee of the Federal Government or any State or local government.
This provision was taken word-for-word from the authorization for the 9/11 Commission, as well as the unsuccessful Independent Katrina Commission legislation (1, 2). By contrast, consider the far less exclusionary wording in the four related bills in Congress:
1. Select Committee on Investigation of the Economic Crisis (1, 2) - The Select Committee shall consist of 7 members of the Senate of whom 4 members shall be appointed by the majority leader of the Senate; and 3 members shall be appointed by the minority leader of the Senate.
2. Commission on Financial Crisis Accountability (1, 2) - Qualifications- The members shall have knowledge and expertise in matters to be studied by the Commission, except that the members shall not have a conflict of interest with any matter the Commission is required to review .....
3. Financial Markets Commission Act of 2009 (1, 2) - Qualifications- It is the sense of Congress that individuals appointed to the Commission should be United States citizens with national recognition and significant depth of experience in such fields as governmental regulation, finance, economics, and housing.
4. Financial Market Investigation and Reform Commission (This commission is included as a section of the more inclusive Taxpayer Protection Act) (1, 2) - LIMITATION ON PUBLIC SERVICE- Not more than 2 members of the Commission may be appointed from among Federal, State, or local government employees.
If some form of independent financial committee or commission had been established when it was first proposed in 2008, this petition's author believes that our country's economic future might look a lot better than it does now. However, with even the most optimistic economists still predicting it will take years for a full recovery, it's certainly not too late for one to do a great deal of good. The sooner we enact legislation establishing an independent Bipartisan Financial Oversight Committee or Commission, the sooner we can move past the petty partisan politics in our nation's capital. Then, and only then, will Congress and the Obama Administration have any hope of forging a consensus on the best economic policies for our country to pursue.
To: Speaker of the House Nancy Pelosi
We respectfully ask that you honor your commitment to being nonpartisan by using your influence to ensure that the Financial Oversight Commission Act of 2009 (alt)* is debated and voted on as expeditiously as possible. Although we may not all agree with the specific details of its text (alt), we are united in endorsing the purpose of this legislation as it was expressed when first proposed by several of its Republican supporters in October, 2008 (alt):
Representative Darrell Issa: "Members of Congress played too large a role in crafting the regulatory scheme that set the stage for this crisis and have received too much money from Fannie Mae, Freddie Mac, and Wall Street to conduct an unbiased investigation of what happened." "The American people deserve an unbiased and objective report on the causes and handling of this crisis that only an independent commission can provide."
Representative Brian Bilbray: "People are tired of finger-pointing and we need to get to the root causes of this crisis. The political process should not get into the way of transparency. This independent and bipartisan commission is about giving the American people the answers they deserve so we can ensure that the mistakes of the past are never repeated again."
As you are well aware, most legislation is never reported out of the committee(s) it is assigned to. And since this legislation (HR 74) was submitted on January 6th (alt), it has remained buried among the enormous number of bills and resolutions that are pending consideration in the House Committee on Financial Services. Please don't let it suffer the same fate as the Independent Katrina Commission legislation (alt), which Republicans refused to release (alt) from its committee when they last controlled the U.S. House of Representatives in 2005-2006!
* * * * * * * * * * * * * END OF PETITION * * * * * * * * * * * * *
*Alternate links have been provided due to the fact that legislative sources are often down for maintenance or suffering from other linkage problems.
The Independent Financial Oversight Commission petition to Speaker of the House Nancy Pelosi was written by Tom Foreman and is in the category Government at GoPetition.
Independent Financial Oversight Commission