In support of 'X' passports in the United Kingdom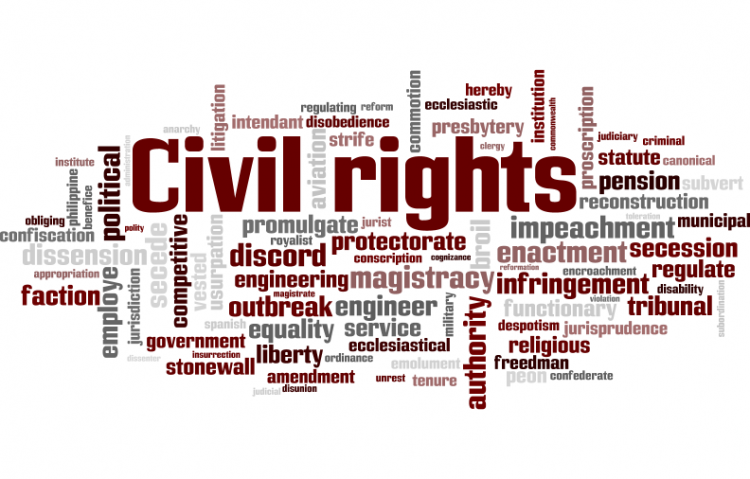 Target:

The United Kingdom government, The Home Office, HM Passport Office

Region:

Website:
Thank you for supporting this petition. The petition was delivered to UK passport agency, now renamed HM Passport Office in January 2013 and was acknowledged but no proper response was received. I decided to keep the petition open because it was quite evident the policy review that was supposed to be in process at the time was a sham.
The policy review was indeed a sham and it is now evident there was no intention at that time to change discriminatory policy that forces non-gendered people to accept inappropriate gendered identification in order to be issued with a British passport.
Furthermore, it was evident the overall purpose of this sham 'review' was to define no legitimate in order that the UK Government could bury 'X' Passports and the wider surrounding issue.
Things have moved on since then and I've decided it is now time to close the petition.
A series of motions have been tabled by MPs over four consecutive parliamentary sessions calling upon the UK Government to allow the issuance of non gender-specific 'X' Passports. 100 MPs signed motion in 2015-16 Session and almost 50 MPs to date (20/06/16) have added their signatures to the current motion that was tabled on 18/05/16, the opening day of 2016-17 Session. If 100 signatures can be achieved early enough within the session it is possible, although not definite, that a full parliamentary debate on 'X' Passports can be called. I will push for debate later in the session unless the UK Government is persuaded to end its discriminatory policy on 'X' Passports.
'X' Passports were strongly recommended in a Select Committee Report published in January 2016 which the UK Government has so far failed to provide a response.
The report followed a wide ranging Select Committee inquiry into trans* equality and its recommendations were groundbreaking although its timing is highly suspect. Legal proceedings to be taken against HM Passport Office over its discriminatory policy were in preparation at the time the tran* inquiry was announced.
More information and updates can be found at http://elancane.livejournal.com/
and Twitter https://twitter.com/christieelancan
A valid passport is essential for international travel, and the passport is now generally accepted as a personal identification document that fulfils a functional role in a number of situations where a person's identity needs to be confirmed.
It is therefore of fundamental importance that the passport, as a representative identification document, does not misrepresent the identity of the person.
It is not currently possible to obtain a United Kingdom passport that is non gender-specific. All passports issued by the UK passport authority – The Identity and Passport Service – include a character to indicate the sex of the passport holder – either 'M' or 'F'. It is possible for gendered trans* people to apply for a UK passport that records the gender rather than the natal sex but it is not currently possible to obtain a passport that contains no reference of gendered identity.
Non-gendered people in the UK are forced to declare as gendered when applying for a passport and forced to present an identification document that misrepresents the core identity when travelling through international border control, and on a number of other occasions where proof of identity is required.
The International Civil Aviation Organisation (ICAO) defines 'sex' as a mandatory data element for the machine readable travel document as specified in ICAO Document 9303. Contained in this document are three permitted characters under 'sex': The permitted characters are 'F' (female),' M' (male) and 'X' (unspecified).
The respective governments of Australia and New Zealand operate a policy where it is possible for citizens to obtain a non gender-specific 'X' passport in circumstances where gendered options 'M' and 'F' are not appropriate. The governing authorities of India, Nepal and Pakistan have also recognised the legitimacy of 'X' as a preferred option when 'M' and 'F' are not appropriate.
While there is no international obligation upon the United Kingdom authorities to issue 'X' passports, there is a requirement that border agencies of all nations should recognise the 'X' passport as a valid travel document (in compliance with ICAO standards for machine readable travel documents) when an 'X' passport is presented at international border control by a visitor entering the country.
As a person of non-gendered identity, inappropriate gendered references on my personal identity documentation make me feel compromised and diminished.
The Identity and Passport Service are currently undertaking a review of existing policy as part of a government action plan on trans* equality. The review is due to conclude in February 2013 when the IPS will present recommended proposals to the government. The IPS has not invited stakeholder participation as part of their review and neither has there been any engagement with stakeholders.
I call upon the IPS and the government to amend a discriminatory policy that denies non-gendered people a legitimate identity. I call upon the IPS and the government to make the non gender-specific 'X' passport available to all United Kingdom passport holders for whom gendered identification is not appropriate.
23/04/2013 ADDENDUM: THIS PETITION WAS PRESENTED TO THE IDENTITY AND PASSPORT SERVICE (IPS) IN JANUARY 2013. THE IPS ACKNOWLEDGED RECEIPT OF THE PETITION BUT DID NOT COMMUNICATE FURTHER. THE IPS 'REVIEW' ON 'X' PASSPORTS CONCLUDED IN FEBRUARY BUT OUTCOME WAS NOT PUBLISHED OR MADE KNOWN TO STAKEHOLDERS. A LETTER FROM THE PETITION AUTHOR'S PARLIAMENTARY REPRESENTATIVE WAS SENT TO IPS IN FEBRUARY AND NOT RESPONDED TO UNTIL APRIL (IMMEDIATELY PRIOR TO DEPARTURE OF SARAH RAPSON, IPS CHIEF EXECUTIVE WHO LED THE 'REVIEW').
THE OUTCOME WAS NEGATIVE AS THE IPS CATEGORICALLY AND UNEQUIVOCALLY REJECTED PROPOSALS FOR 'X' PASSPORTS IN THE UK. FURTHERMORE, IT HAS BECOME VERY CLEAR THE IPS REVIEW PROCESS WAS A SHAM.
THEREFORE THIS PETITION WILL REMAIN ACTIVE UNTIL SUCH TIME THE UNITED KINGDOM GOVERNMENT OVERTURNS A DISGRACEFUL AND DISCRIMINATORY DECISION AND SETS IN PLACE A PROCESS THAT ALLOWS 'X' PASSPORTS TO BE ISSUED TO UK PASSPORT HOLDERS WHO DESPERATELY NEED IDENTIFICATION DOCUMENTATION THAT AFFIRMS RATHER THAN MISREPRESENTS THEIR IDENTITY.
FURTHER ADDENDUM: THE IDENTITY AND PASSPORT SERVICE HAS SUBSEQUENTLY BEEN RENAMED AS HM PASSPORT OFFICE.
We, the undersigned, call upon the Identity and Passport Service to recommend revision of existing policy that does not accommodate United Kingdom passport holders who do not define their core identity as either male or female.
We call upon the IPS to recommend that 'X' passports should be issued in the United Kingdom.
We also call upon ministers and parliamentary representatives within the government to support the requirement for provision of non gender-specific documentation for those who do not define their core identity as male or female.
The In support of 'X' passports in the United Kingdom petition to The United Kingdom government, The Home Office, HM Passport Office was written by Christie Elan-Cane and is in the category Civil Rights at GoPetition.
In support of 'X' passports in the United Kingdom