Improve Enforcement of Mortgage, Securities, and Financial Institution Fraud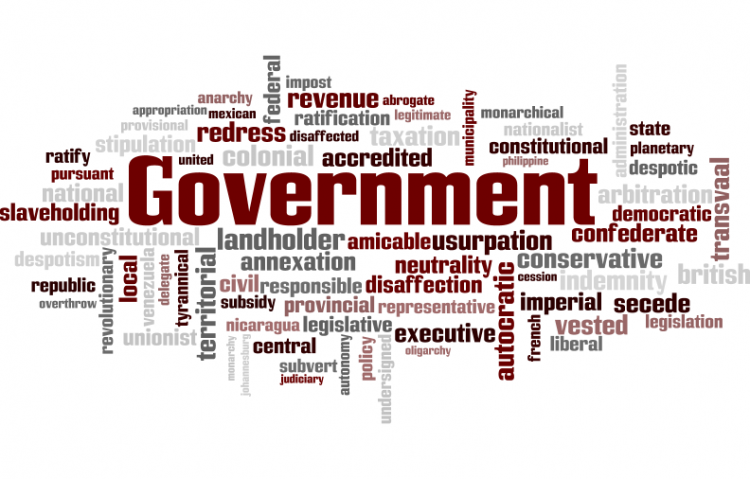 Target:

Speaker of the House Pelosi and Senate Majority Leader Reid

Region:
SUCCESS! This legislation was overwhelmingly PASSED by the House of Representatives on 6 May, 2009. It seems that it didn't need nearly as much public support as Senator Leahy anticipated.
Nonetheless, thanks so much to all those who supported this effort - especially the 30,000 who signed Senator Leahy's own petition. That rapid response to his call for public support may have been the key to getting his legislation passed so quickly.
I look forward to providing concerned citizens with similar opportunities to help members of Congress pass reform legislation in the future.
Tom Foreman
[The congressional legislation supported by this petition passed the Senate on 27 April, 2009. Check here for any subsequent actions in the House of Representatives.]
* * * * * * * APRIL 29 UPDATE * * * * * * *
Here are excerpts from an email received today by those who signed Senator Patrick Leahy's
original petition
:
"Together, we sent over 30,000 letters to Congress, urging legislators to support the bipartisan Fraud Enforcement and Recovery Act. And yesterday, the Senate overwhelmingly approved it by a vote of 92-4, bringing us one step closer to providing federal law enforcers with the resources they need to go after the white-collar criminals who have wreaked so much havoc on our economy and hard-working families.
Thank you for sending letters to your legislators and making this huge legislative victory possible. Now it's up to the House of Representatives to adopt this strong bipartisan bill and send it to President Obama's desk for his signature into law.
Please urge your friends and family to e-mail their Representatives, and ensure the bipartisan Fraud Enforcement and Recovery Act does not get watered down in the House.
When the Bush-Cheney Administration took thousands of federal investigators off financial fraud cases, criminals like Bernard Madoff -- whose "Ponzi scheme" cost investors $65 billion -- operated with virtual impunity. Unless we act to reverse this course, financial frauds will continue to rob hard-working Americans of their retirement funds, their homes, and their savings."

* * * * * * * END OF APRIL 29 UPDATE * * * * * * *
On April 22, 2009, the Chairman of the Senate Committee on the Judiciary sent out an urgent email asking for help in passing his Fraud Enforcement and Recovery Act (S. 386)* because, "With debate currently taking place on the Senate floor, our bill may come up for a vote this week. Click here to forward an email to your Members of Congress now -- to ensure we break the 60-vote threshold [filibuster] needed to pass it in the Senate and send it on to the House."
The author of this petition was so impressed by his legislation that he not only signed the petition recommended in Senator Patrick Leahy's email, but also decided to help out further by creating a supplementary one. The main difference is that the original petition was directed to the members of Congress in general, while this second one is directed only to the Speaker of the House and Senate Majority Leader.
That's because one of their primary responsibilities, as described at the official web site of the Speaker of the House, is "Setting the legislative agenda." And with thousands of bills and resolutions having already been submitted in 2009, as they are every year, there is only enough time to fully review, debate, vote on, and pass a very small portion of them. The result is that most legislation doesn't fail because it is voted down, but because it is not scheduled for a vote before the legislative slate is wiped clean at the end of each two-year session of Congress. And sometimes, such as in the following two examples among many from the 2007-2008 session of Congress, legislation easily passes through the Senate or House of Representatives only to fail because it was not subsequently scheduled for a vote in the other chamber.
To prevent that from happening, it's important that we the people clearly let BOTH congressional leaders know whenever we think a particular bill or resolution is important to us. So, whereas the first type of petition is aimed simply at generating enough support to guarantee passage IF the endorsed legislation is voted on; the goal of this second type is to ensure that it IS voted on in BOTH the Senate and House of Representatives by convincing the congressional leadership to place a high priority on it. It would be a shame to see such worthwhile legislation as this fail either because we allowed a minority to block it through the threat of filibusters in the Senate, or because it never was scheduled for a vote in the House of Representatives. And that's why concerned citizens should consider signing both petitions!
Excerpt from Senator Patrick Leahy's Email on April 22, 2009:
THE PAST ADMINISTRATION REMOVED MORE THAN 2,000 FBI AGENTS FROM WHITE-COLLAR CRIME INVESTIGATIONS. THOUSANDS OF FRAUD ALLEGATIONS HAVE GONE UNEXAMINED, PAVING THE WAY FOR EXCESSIVE GREED AND DEPRIVING TAXPAYERS OF MILLIONS OF DOLLARS IN FINES AND RECOVERIES.
To: Speaker of the House Nancy Pelosi and Senate Majority leader Harry Reid
In the introduction to a petition soliciting public support for the Fraud Enforcement and Recovery Act (S. 386),* the Chairman of the Senate's Committee on the Judiciary stated that, "Federal law enforcers need more resources to prosecute and punish the mortgage and corporate fraudsters that have so severely undermined our economy and hurt so many hard-working people." And in the petition itself, he outlined this legislation's goals as:
- authorizing an additional $245 million a year to hire hundreds of federal investigators, prosecutors, and staff to fight fraud,
- filling in statutory gaps to account for modern types of fraud and correct erroneous court decisions,
- updating the definition of "financial institution" in federal fraud statutes to include all mortgage lending businesses, and
- protecting federal recovery funding from fraudulent use.
We support these goals and therefore urge you to schedule enough time in both the House and Senate calendars for this legislation to be thoroughly reviewed, debated, and voted on. Furthermore, we ask that this be accomplished soon enough to ensure that it could be passed and signed into law this year!
*Alternate source for the summary of S. 386 and two sources for its text (1, 2)
The Improve Enforcement of Mortgage, Securities, and Financial Institution Fraud petition to Speaker of the House Pelosi and Senate Majority Leader Reid was written by Tom Foreman and is in the category Government at GoPetition.
Improve Enforcement of Mortgage, Securities, and Financial Institution Fraud