HRT - tamnica hrvatskog duha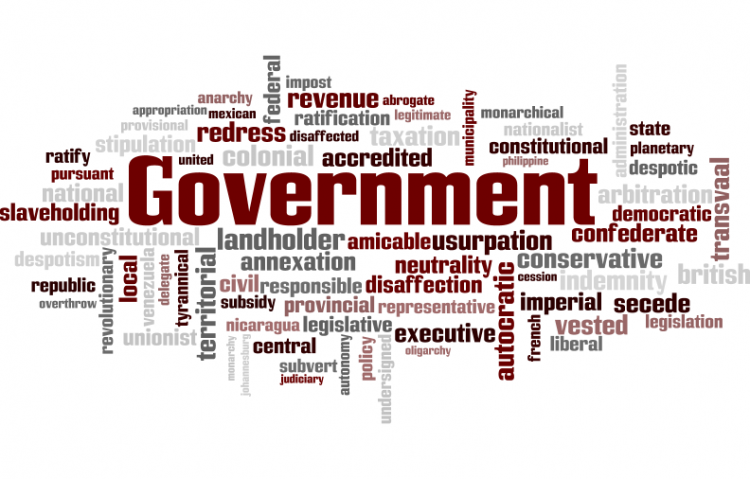 Target:

Hrvatskim gradjanima i Vladi HR

Region:
HRT je bila i ostala tamnica hrvatskog duha. Kako bi građani Hrvatske dobili sansu izlaska iz sveobuhvatnog mraka, te duhovne i materijalne krize, neophodno je uspostaviti medijske slobode. Nažalost hrvatski građani placaju mjesečnu pretplatu HRT-u pod izlikom da se radi o javnoj televiziji i radiju, a lobiji, vrlo često s kriminalnim namjerama, imaju punu kadrovsku kontrolu na HRT-u.
HRT - TAMNICA HRVATSKOG DUHA
Niže potpisani podupiru inicijativu uglednih novinara Hrvatske televizije i udruge PSD u kojoj se traži trenutna suspenzija odnosno smjena glavne urednice Informativnog programa HTV-a Hloverke Novak-Srzić i ravnatelja HRT-a Vanje Sutlića.
Nema sumnje da HRT pod dirigentskom palicom glavne urednice Informativnog programa HRT-a Hloverke Novak Srzić i ravnatelja HRT-a Vanje Sutlića, od njihovog imenovanja do dana, služi interesnim lobijima uključivši i lobije političkih stranaka. Svemoćni interesni lobiji uspjeli su na kraju mandata Račanove vlade 2003. god. "progurati" novi Zakon o HRT-u, kojim se upravljanje HRT-om prepušta takozvanom Programskom vijeću HRT-a. Vijeće se sastoji od 11 članova imenovanih po stranačkom ključu. Programsko vijeće HRT-a imenuje sve rukovodeće kadrove na HRT-u. Interesni lobiji na taj način imaju pod kontrolom kadrovsku politiku HRT-a. Na vodeća mjesta Hrvatske televizije i Hrvatskog radija imenovani su podobni i poslušni kadrovi.
Nije začuđujuće da tako imenovani kadrovi provode politiku svojih gospodara. Na taj način su imenovani Hloverka Novak Srzić, glavna urednica Informativnog programa HTV-a, i Vanja Sutlić, glavni ravnatelj HRT-a. Naivno je za očekivati da će Programsko vijeće HRT-a udovoljiti zahtjevu udruge PSD od 18.11.2009, u kojem se traži smjena glavne urednice i ravnatelja. Kada bi Vijeće i udovoljilo "Zahtjevu", na njihova mjesta bi bili imenovani drugi poslušnici.
Pored trenutne suspenzije i smjene glavne urednice HTV-a i ravnatelja HRT-a, niže potpisani zahtijevaju od Vlade RH da bez odlaganja pokrene hitni postupak za donošenja novog zakona o HRT-a, koji će omogućiti izravni izbor članova Vijeća HRT-a iz različitih slojeva društva, po uzoru na sličan zakon u Njemačkoj i većini civiliziranih država Europe i svijeta. Uostalom Račanova vlada je na početku mandata donijela sličan Zakon o HRT-u. Interesni lobiji su vrlo brzo zaključili da ne mogu više kontrolirati HRT i započela je hajka na tadašnje Vijeće HRT-a s posljedicom donošenja sadašnjeg rigidnog Zakona o HRT-u, koji je u Saboru usvojen na kraju Račanovog mandata. Aktualni zakon značajno je lošiji od odgovarajućih zakona iz doba vladavine Saveza komunista i sveobuhvatne kontrole medija za vrijeme Tuđmanove vladavine.
Potpisnici nisu naivni i ne očekuju da će njihovom zahtjevu biti udovoljeno. Oni se obraćaju hrvatskim građanima s molbom da putem Interneta daju potporu ovom zahtjevu. Skupljanjem potpisa potpore pokazat ćemo domaćoj i svjetskoj javnosti da ima dovoljno građana u Hrvatskoj koji se ne mire sa stanjem u društvu. Više je nego stravično da hrvatski građani pretplatom HRT-a financiraju javni servisa, a on služi interesima uskog kruga interesnih lobija. Zadnje smjene novinara na HRT-u i zloupotreba ovlasti u promidžbi predsjedničkih kandidata samo su neke od nedopuštenih radnji za koje odgovornost snosi glavna urednica Informativnog programa Hloverka Novak Srzić i glavni ravnatelj HRT-a Vanja Sutlić.
HRVATSKA AKADEMSKA UDRUGA
Don Ivan Grubišić, predsjednik
JURIS PROTECTA
Zlatko Zeljko, predsjednik
You can further help this campaign by sponsoring it
The HRT - tamnica hrvatskog duha petition to Hrvatskim gradjanima i Vladi HR was written by JURIS PROTECTA and is in the category Government at GoPetition.
HRT - tamnica hrvatskog duha