Help Preserve the Vision, Quality of Life and Property Values in our Community by Opposing a Major Cell Tower Installation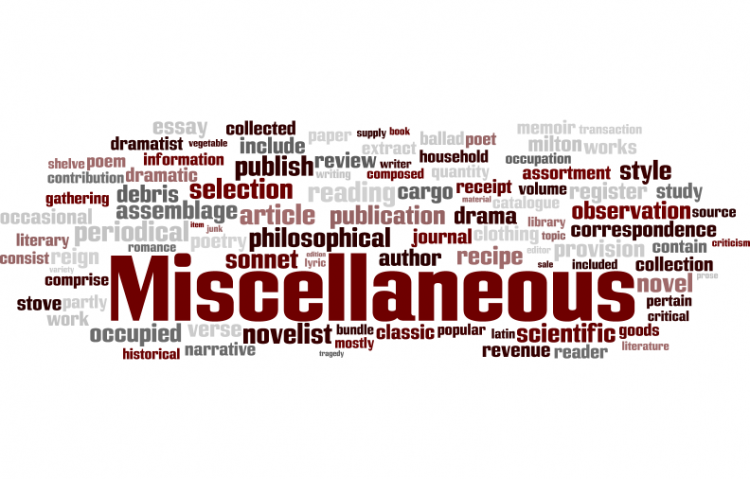 Target:

Rocky View County & Industry Canada Spectrum Management & Telecommunications

Region:
Thank you to all who participated in the Elbow Valley/Stonepine Cell Tower Petition. Your voices have played an important part in making the opinions of our communities known.
As of February 7, 2011, due to positive changes in the status of the situation and negotiations, certain points in the original wording of the signed portion of the petition no longer apply. The petition, in its original form, has therefore been closed to further participation. Should the need be required, a slightly revised petition will be re-launched.
Thank you again to all of those who voted to preserve the quality of the communities of Elbow Valley and Stonepine.
This petition is related to the proposed construction of a cellular communications tower by a Proponent, to be situated on top of the ridge between the Stonepine and Elbow Valley communities, on either the Westridge Utilities Building site or the municipal land beside it. (View Tower Location Map)
We have chosen not to identify the cellular provider (the Proponent) so as not to introduce identity bias to this important issue. If you have questions concerning the petition, please use this Contact link to submit an email. To sign the petition, use the "Sign the petition" button at the bottom of this page after reading the background information and the petition.
For familiarization, an existing tower to the east of the proposed site is pictured below (located on 101st St. SW, 200 meters north of Highway 8).
FINANCIAL & QUALITY OF LIFE IMPACT ON HOME OWNERS
Although there are various other location and co-location alternatives that will not negatively impact the community, the Proponent is choosing the route of the easiest and least costly alternative, with little concern displayed to date for the financial consequences or the impact on quality of life of home owners in one of the most exclusive residential neighbourhoods in Canada. The locations preferred by the Proponent (either a right of way at the top of Stonepine Drive, or the Westridge Utility site at the same location) will cause severe financial damage to nearby homeowners and carry-over damage to owners throughout the community.
In addition to an estimated $10 million to $20 million in total damages (for which Westridge and its owner may be open to civil action should they allow the tower to be built on their site), there is a significant possibility that the ridge top location and proximity to Springbank Airport will require strobe lights to be installed on the tower. If this turns out to be the case the flashing lights on a tower at that location will impact night-time quality of life, not only for everyone throughout Stonepine and Elbow Valley, but for all homeowners within visual range in the Highway 8 corridor and to the north in central Springbank. Low-intensity, limited placement, lighting is currently in use in the community in order to minimize light pollution and retain the rural experience of living outside the city, and, due to this, the negative impact of flashing tower lights on the community will be amplified many times in comparison to areas where ambient light levels are higher.
The VISION of this very special country residential community DID NOT include an obtrusive cell tower and its subsequent impact on quality of life, financial impact on owners, and fears of possible health effects on our children.
HISTORY OF LACK OF COMMUNITY RESPONSIBILITY
The cellular industry in general has a history of choosing tower locations on the basis of operational efficiency without consideration of 'fit' with surroundings or impact on neighbouring residents and often without proper process with the local Land Use Authority or notification of affected residents as required by Industry Canada policies. By the time nearby residents realize what is going on, it is too late and the tower has been built.
Based on actions to date, it appears that the current Proponent is choosing to ignore Industry Canada guidelines that request companies to co-locate their antenna on towers that are already built, wherever possible, to reduce impact on surroundings. The actions suggesting this may be a valid conclusion are that, instead of utilizing part of the unused capacity on the large tower at the NE corner of Highway 8 and 101st St. SW (originally constructed without notice to adjoining residents), the Proponent plans on building a new and similarly sized tower on private property on the SW corner of the same intersection. There appears to be little or no legitimate need for this second tower, and similarly there appears to be little or no legitimate need for a tower at the proposed Stonepine Rd./Westridge Utility location when there are currently existing towers and capacity elsewhere in the region that the Proponent can utilize, in addition to alternate choices for new-tower locations that will not cause damage to existing residents. This strategy of duplicate tower locations creates the appearance the Proponent simply wishes to create their own network of towers that may be leased in the future as a profit center, without regard for the financial or quality of life consequences to owners in the area who have spent between $1.5 to $7 million to build or purchase homes in a unique, very special location.
The issue at hand is not that network expansion should be prevented (the Proponent is entitled to conduct and expand its business), the issue is that there are many alternatives to co-locate on existing towers or position new towers in alternative locations that will not negatively impact current residents of the community, and these options are being ignored. In addition, the proposed Stonepine/Elbow Valley location will be in direct contravention of Rocky View Communication Tower Policies designed to protect residents from being adversely affected by inappropriate tower placements, as described below.
TOWER GUIDELINES
Rocky View communication tower policy states that communication towers greater than 20 meters in height may not be placed closer than half a kilometer (500 meters) to residential development. Depending on final siting, the currently proposed location(s) will place a large tower within an estimated 30 to 80 meters of existing homes, one-tenth the required buffer distance. Rocky View guidelines also state that "rural vistas of the municipality should be respected"… "for the protection of views." In line with this, current zoning does not permit communication towers as an allowable land-use in the area. Although federal guidelines allow towers to be built closer to residential development, federal policy states that where local Land Use Authorities have specific policies in place (View Rocky View Communication Tower Policy) the Proponent must determine what the local requirements are and respect and follow local policies and guidelines, including those concerning notification and consultation with local residents (in reality, inadequate, or a complete lack of, proper public notification and consultation is a tactic that can be effectively used to minimize negative feedback. Federal approval is subsequently quickly gained if a cellular provider can show there is little or no opposition to the tower). The Proponent is also required to obtain written concurrence with the proposal from the local Land Use Authority prior to gaining final federal approval.
In addition to not allowing towers taller than 20 meters to be located within 500 meters of residential development, Rocky View guidelines further dictate that all residents within 1.6 kilometers (1 mile) must be notified of the proposed tower as part of the public consultation process, followed by a period to allow for feedback from residents within the affected area. In a telephone conversation, however, the Proponent's technical representative indicated they will not be adhering to the 1.6 km notification requirement and will instead notify only the residents closest to the proposed tower location (tens of affected homes versus over 800 homes, i.e. 100% of Elbow Valley, 100% of Stonepine and 50% of Elbow River Estates).
Although Rocky View policies against such a tower are clear, Industry Canada policy allows the proponent to challenge and potentially overrule the local regulations. If a strong, anti-tower reaction is not mounted by affected residents, then the County communication tower policies designed to protect property owners will be ignored and the tower will be built as planned.
NOTE: Regarding Federal approvals, Industry Canada will allow a proponent to submit a site plan for 'Technical Pre-Approval' prior to the public and LUA consultation process so they have assurance they won't be turned down later on technical grounds after expending time and effort going through the consultation process. Such a technical pre-approval can be (and has been) used in the industry to mislead the local Land Use Authority into believing that the proponent has approval to build the tower from Industry Canada and that there is nothing that can be done to influence the site location or tower design. Initial Industry Canada 'Technical Approval' of an application does not mean that the Proponent has automatic approval for the construction of a tower. If a negative stance from the local Land Use Authority and local residents occurs and a permit and letter of concurrence is not issued (by Rocky View), the Proponent must appeal to Industry Canada for resolution. At this time, the argument against installation of the tower will be considered and a final decision made. It is not possible to obtain approval for construction of a tower without evidence of conducting prior public and local Land Use Authority consultation, and a letter of concurrence from the local Land Use Authority. (View Federal Consultation Process Chart)
I choose to OPPOSE the application by the Proponent for the construction of a cellular communications tower in the Stonepine/Elbow Valley area for the following reasons.
1) Due to the special nature of residential development in the region, the local Land Use Authority prohibits towers over 20 meters in height from being located within 500 meters of residential development. Depending on the final placement of the tower, the proposed location will be approximately between 30 to 80 meters from adjoining homes, about one-tenth the minimum buffer distance required by Rocky View's written communication tower policy.
2) The Proponent has, to this date, ignored valid co-location opportunities on existing towers that have excess capacity and is choosing instead to build new towers in cases where new towers are not necessary to provide coverage.
3) The Proponent has, to this date, not officially consulted with the local Land Use Authority to discuss this, or alternative, locations and has displayed a policy of ignoring low-impact locations that will provide suitable coverage without negatively impacting residents. At this time, the applicant has chosen to consider only the easiest and least costly option, which consequently will have the greatest negative impact on residents.
4) The area chosen by the applicant to locate their tower is one of a very 'Special Nature' and Vision that will be severely impacted by the installation of a tower. The site is in the middle of one of Canada's most exclusive residential areas where homes bordering the proposed site range in value from $1.5 to $7 million, and, as such, the tower is in complete conflict with the Vision and Special Nature of the community. The lack of fit will severely impact the ability of neighbouring residents to sell their homes, resulting in deteriorated property values and tens of millions of dollars in financial damages due to the fact that most home buyers in this price range will not consider purchasing a home that borders a major cell tower location, and the few who do will only consider it if the house is discounted dramatically below its market value.
5) An architectural guideline of low-level, limited placement lighting is currently in use to minimize light pollution and retain the rural nature of the environment. Due to its ridge top location and alignment with Springbank Airport, there is a significant possibility that the proposed tower may be required to be equipped with flashing strobe lights. If required, bright night-time flashing lights in an area where there is currently very little light pollution, will significantly and negatively impact quality of life for homeowners within a three to four kilometer radius of the site, far more so than in typical areas where ambient light levels are far higher.
6) In order to preserve quality of life in this special, country residential environment, communication towers are not allowed under present zoning at the proposed location. I believe this zoning should be respected and preserved, and that rezoning should not be approved in order to allow a tower installation at the proposed location.
7) I would not want my family to live beside a cell tower due to its negative impact on quality of life and fears of possible health issues, and it should not be allowed to impact nearby residents who did not choose to live near a cell tower when they built or purchased their homes.
The Help Preserve the Vision, Quality of Life and Property Values in our Community by Opposing a Major Cell Tower Installation petition to Rocky View County & Industry Canada Spectrum Management & Telecommunications was written by B Piercy, G Olitch, M MacKenzie, G Branson, T Thomas, K Copithorne, D Peterson, T Pylypiw, S Louis and is in the category Miscellaneous at GoPetition.
Help Preserve the Vision, Quality of Life and Property Values in our Community by Opposing a Major Cell Tower Installation