Greece 2013: Sign to defend the presumption of innocence!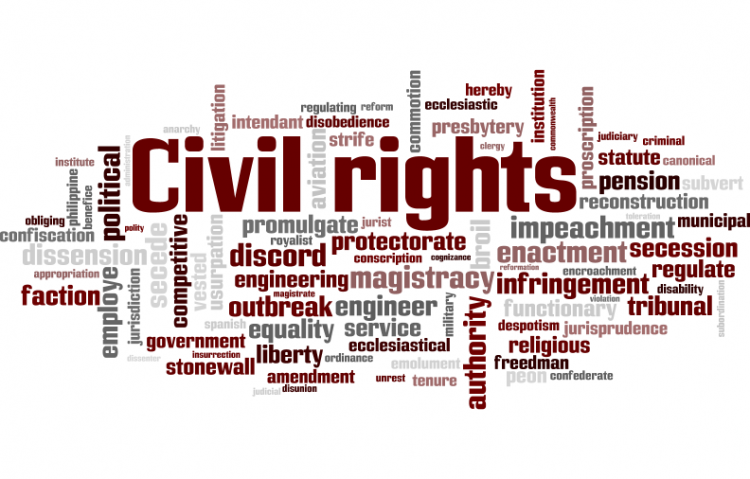 Target:

Greek Government

Region:

Website:
The presumption of innocence, a vital element of all European legal institutions, is under threat by Laws 4093/2012 and 4111/2013 in Greece.
Many Greek academics, including a Vice-Rector, are about to be suspended from their duties prior to any judicial decision simply upon decision of a public prosecutor.
Civil servants, teaching staff and faculty members, and state employees in Greece are suffering one more blow as a result of the enforcement of Law 4093/2012.
Pursuant to the provisions of the aforementioned Law, as amended by Law 4111/2013, civil servants, teaching staff and faculty members, and state employees who have been irrevocably charged with certain misdemeanors are automatically and prior to any judicial decision suspended from their duties. This applies even in case of charges for acts of little criminal demerit.
Such provisions directly violate the presumption of innocence guaranteed by Article 2 (1) of the Greek Constitution and Article 6 (2) of the European Convention on Human Rights. Such personnel are, prior to any judicial decision, removed from their status and jobs and suffer grave damages in their personal lives and professional careers, simply upon decision of a public prosecutor who, as a single-person institution and unlike judges, is not vested with the guarantees of personal and functional independence. Furthermore, given that the suspension from duty applies automatically and indiscriminately, without taking into consideration the specific circumstances of each case and especially the degree of demerit of the offence, the provisions of Law 4093/2012 and 4111/2013 infringe the principle of proportionality as guaranteed by the Greek Constitution (Article 25 (1)).
A typical case of such mistreatment is Professor Ioannis Pantis, an elected Vice-Rector of the Aristotle University of Thessaloniki. Professor Pantis is under threat of being suspended because he was irrevocably charged with breach of trust, in a case devoid of evidence of guilt.
We call upon the Minister for Administrative Reform to amend the aforementioned Laws so as to ensure that the disciplinary law is in line with the rule of law, the Greek Constitution and the international Human Rights Treaties.
-----------------------------------------------------------
Beamte und Amtsträger sowie alle im griechischen Bildungswesen beschäftigten Lehrer und Akademiker sehen sich mit einem weiteren Schlag konfrontiert, ausgelöst durch die Anwendung der Bestimmungen des Gesetzes 4093/12.
Kraft dieser Bestimmungen, wie sie durch das Gesetz 4111/2013 geändert wurden, werden alle Beamten, Lehrer und Akademiker von Rechts wegen vom Dienst suspendiert, die wegen bestimmter Vergehen unwiderruflich vor das zuständige Gericht verwiesen wurden, selbst wenn es sich dabei um ein strafrechtlich weniger schwerwiegendes Vergehen handelt. Diese Bestimmung ist eine unmittelbare Verletzung der Unschuldsvermutung (Artikel 2, Absatz 1, griechisches Verfassungsrecht und Artikel 6, Abs. 2, Europäische Menschenrechtskonvention), da Beamte ohne ein Gerichtsurteil aus dem Dienst entfernt werden, allein durch die Entscheidung eines Staatsanwaltes, der als Organ in Einzelperson - im Gegensatz zu den Richtern – nicht die Garantien der persönlichen und dienstlichen Unabhängigkeit genießt, was gravierende Folgen für ihr persönliches und dienstliches Leben hat. Diese Bestimmung verletzt auch den Grundsatz der Verhältnismäßigkeit (Artikel 25, Absatz 1, griechische Verfassung), da diese äußerst nachteilige Maßnahme der Suspendierung automatisch und wahllos auferlegt wird, ohne dass dabei die spezifischen Bedingungen des Falles und insbesondere die geringe Schwere der rechtswidrigen Handlung in Erwägung gezogen werden.
Ein typisches Beispiel dafür ist der Fall des gewählten Vizerektors der Aristoteles Universität Thessaloniki, Prof. Ioannis Pantis, der durch die Anwendung obiger Bestimmungen bedroht ist, weil er in einem Fall ohne Schuldindizien wegen Untreue im Amt unwiderruflich strafrechtlich verfolgt wird.
Wir appellieren an den Minister für Verwaltungsreform, dieses Gesetz zu ändern, damit das Disziplinarrecht den Anforderungen des Rechtsstaates, der Verfassung des Landes und den internationalen Konventionen für die Menschenrechte gerecht wird.
-----------------------------------------------------------
Gli impiegati statali, gli insegnanti e i funzionari pubblici subiscono un altro colpo, questa volta dall'applicazione delle disposizioni della legge 4093/12.
Con queste regolazioni, come sono state modificate dalla legge N.4111/2013 sono sospesi automaticamente per legge gli impiegati e i professori che semplicemente sono stati rinviati in modo irrevocabile al tribunale competente per certi reati, vale a dire anche quando la loro azione è soggetta a punibilità di poco conto.
Questa regolazione offende direttamente il diritto alla presunzione d'innocenza (arti. 2, § 1 Costit. e 6, § 2 CEDU) in quanto, senza che ci sia la mediazione di un parere giudiziario, con decisione del Procuratore della Repubblica, di un organo costituito da un'unica persona, non circondato da garanzie personali e di indipendenza funzionale di cui godono i giudici, i funzionari educatori vengono rimossi dalla loro posizione e subiscono un durissimo colpo nella loro vita personale, accademica e professionale.
Inoltre, questa regolazione offende il principio di proporzionalità, poiché la misura sfavorevole della sospensione automatica per legge, si impone astrattamente e indistintamente, senza valutare le circostanze particolari del caso e specialmente la leggerezza del presunto fatto illecito.
Tipico è il caso del pro-Rettore dell'Università Aristotele di Salonicco sig. Ioannis Pandis il quale è minacciato dall'applicazione della disposizione sopracitata, giacché è perseguito penalmente in modo irrevocabile per infedeltà al servizio, un caso senza prove di colpevolezza.
Si invita il Ministro delle riforme amministrative a modificare la legge, in modo che il diritto disciplinare corrisponda all'ordine di Stato di diritto, alla Costituzione del Paese e agli accordi internazionali sui Diritti Umani.
-------------------------------------------------------------
Los funcionarios públicos y los docentes están sufriendo un nuevo duro golpe, esta vez con la aplicación de la Ley 4093/12.
Según las regulaciones previstas en dicha ley, como se modificaron con la ley 4111/2013, quedan automáticamente suspendidos de sus funciones los funcionarios públicos y personal docente que simplemente han sido remitidos irrevocablemente al tribunal competente a causa de un delito menor, es decir, incluso cuando el acto tiene insignificante responsabilidad penal. Esta regulación afecta directamente a la presunción de inocencia (artículo 2, párrafo 1 de la Constitución y artículo 6, párrafo 2 de la Convención Europea de Derechos Humanos), puesto que sin una decisión judicial, solo por decisión del fiscal, es decir, de un órgano unipersonal, que no goza de las garantías necesarias de independencia personal y funcional de las que gozan los jueces, los docentes se retiran de su posición y sufren un golpe severo en su vida tanto personal como laboral. Además, esta regulación afecta al principio de proporcionalidad (artículo 25, párrafo 1 de la Constitución), puesto que la medida desfavorable del cese inmediato se aplica de manera abstracta e indiscriminada, sin que se hayan sopesado las circunstancias particulares del caso y, en particular, la insignificancia del acto cometido.
Es característico el caso del vicerrector de la Universidad de Aristóteles de Tesalónica, Ioannis Pantis, que se ve amenazado, por la aplicación de dichas regulaciones, ya que ha sido acusado irrevocablemente por deslealtad a la Universidad, por un caso en el que no existen evidencias de culpabilidad.
Le pedimos al ministro de Reforma Administrativa que modifique dicha ley, con el objetivo de que el derecho disciplinario cumpla con los requisitos de un Estado de Derecho, la Constitución del país y los acuerdos internacionales proDerechos Humanos.
---------------------------------------------------------------
Les fonctionnaires et agents d'État ainsi que le corps enseignant subissent une fois de plus les graves conséquences de l'application, cette fois, des dispositions de la loi 4093/12.
Selon ces réglementations, comme elles ont été modifiées par la loi 4111/2013, tous les fonctionnaires, agents d'état et professeurs qui ont simplement été déférés irrévocablement au tribunal compétent pour certains délits, sont suspendus d'office, c'est-à-dire même si leur acte est d'une valeur pénale minime.
Cette réglementation va à l'encontre directe de la présomption d'innocence (article 2 paragraphe 1 de la Constitution Grecque et article 6 paragraphe 2 de la Convention Européenne des Droits de l'homme), parce que, sans aucune décision judiciaire et sur la seule décision du procureur, organe à membre unique, qui ne dispose dans aucun cas de la même garantie d'indépendance personnelle et fonctionnelle que celle des juges, les fonctionnaires du corps enseignant sont suspendus de leur poste et subissent de graves préjudices dans leurs vies privée et professionnelle. De plus, cette réglementation atteint le principe de proportionnalité (article 25 paragraphe 1 de la Constitution Grecque), étant donné que cette mesure tout à fait défavorable de suspension d'office, est imposée sans aucune distinction et sans considération des conditions particulières de l'affaire d'autant plus qu'il s'agit d'un acte de faible valeur pénale.
Le cas du professeur Ioannis Pantis, vice-recteur de l'Université Aristote de Thessalonique, en est un exemple particulièrement révélateur. Suite à une poursuite pénale irrévocablement exercée contre le Professeur Ioannis Pantis, pour carence à son service, ce dernier est sous la menace de l'application des réglementations ci-dessus, pour une affaire sans preuves de culpabilité.
Le ministre de Réforme Administrative est appelé à modifier la loi afin que le droit disciplinaire soit conforme aux exigences d'un état de droit, de la Constitution Grecque et des Traités Internationaux pour les Droits Humains.
You can further help this campaign by sponsoring it
The Greece 2013: Sign to defend the presumption of innocence! petition to Greek Government was written by INK and is in the category Civil Rights at GoPetition.
Greece 2013: Sign to defend the presumption of innocence!