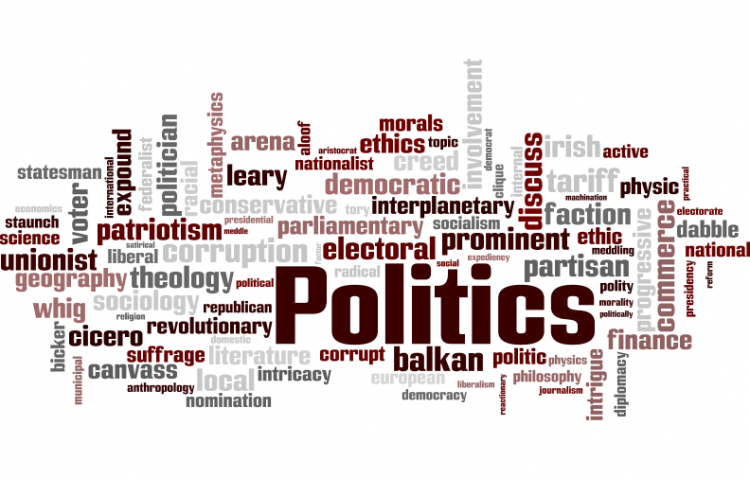 Target:

Ahmed Shaheed, UN, UNHCHR, State Department, EU, Navi Pillay, Ban Ki-Moon, European Parliament and H

Region:
update 2 November 2013
IRANIAN ACTRESS RECEIVES 18-MONTHS JAIL SENTENCE [source: AFP 30 Oct 2013]
Tehran — An Iranian court has sentenced filmmaker and actress Pegah Ahangarani to 18 months in prison, her mother told ISNA news agency Monday, apparently for her social activities, political comments and interviews with foreign media.
"She has been sentenced to 18 months in the trial court," Manijeh Hekmat, who is also a director, told ISNA without giving further details.
Ahangarani, 29, was arrested in her flat in July 2011 and was released on bail later that month. Currently, she is not in detention, as an appeals court must confirm the sentence before it is applied under the Iranian system.
Judiciary spokesman Gholam Hossein Mohseni Ejeie meanwhile told ISNA Ahangarani was free and "had not been arrested".
But Hekmat said that her daughter has been prevented from leaving Iran for nearly three years.
"We hope with the new climate in the country (following the election of moderate President Hassan Rouhani in June) leads to the reduction of her restrictions and her sentence would be reviewed," Hekmat said in a letter to the official news agency, IRNA.
According to IRNA the sentence was issued because of her social activities, political comments she made and interviews with she gave to certain foreign media.
Hekmat also said they would appeal the sentence.
Even before her arrest, the authorities had barred Ahangarani from leaving the country. She had been due to travel to Germany in 2011 to write her impressions of the Women's World Cup in an Internet blog for German broadcaster Deutsche Welle.
Ahangarani won the award for a supporting role at the Iranian Fajr Festival in February 2013 for the movie "Dar Band" (Trapped).
The film featured at the Chicago Film Festival this month but Ahangarani could not attend the ceremony due to her travel ban, Hekmat said.
The actress backed Rouhani during his electoral campaign earlier this year and supported opposition leader Mir Hossein Mousavi's unsuccessful candidacy in Iran's disputed 2009 elections.
*************
14 July 2011
Intelligence Agency
publicata da Laleh Gillani il giorno giovedì 14 luglio 2011
Pegah Ahangarani in Custody of Revolutionary Guards Intelligence Agency
Translated by Laleh Gillani
HRANA News Agency – On Sunday, July 10, 2011, four men and one woman entered Pegah Ahangarani's house at 8:00pm, taking her and some of her personal belongings into custody. At the time of her arrest, the actress was home alone. Pegah Ahangarani was initially detained and held by Iran's law enforcement intelligence apparatus until last night when she was released into the custody of the Intelligence and Security Organization of Islamic Revolutionary Guards Corps.
Quoting an informed source, Deutsche Welle reported that Pegah Ahangarani contacted her mother briefly and was only able to say that she neither knew where she was nor what her crime was.
Pegah Ahangarani was scheduled to travel to Germany from July 4-12 to observe the events at the FIFA Women's World Cup in order to write an editorial for Deutsche Welle.
One day before her trip to Germany, Iran's Intelligence Agency contacted Pegah Ahangarani and warned her not to go to the airport. Otherwise, she would be arrested there. Consequently, Pegah Ahangarani cancelled her plans to travel to Germany.
Pegah Ahangarani's last contact with her family was on Sunday, July 10, 2011 at about noon. Since then because there was no news from the actress, her family reported her disappearance.
Events Being Repeated
Similar to Pegah Ahangarani's disappearance, Maryam Majd, an Iranian sports photo-journalist, was arrested in her house the night before her trip to Germany. Maryam Majd was expected to photograph the events at the FIFA Women's World Cup as well.
In 2009, Deutsche Welle published an article authored by Pegah Ahangarani reporting on the events at Berlin International Film Festival (Berlinale). At the time before she traveled to Germany to report on Berlinale, threats were made against her in the state sponsored Keyhan newspaper, warning her not to sell out her country when she was abroad.
In addition to being an actress, Pegah Ahangarani is a documentary filmmaker. Her last documentary named "Dehnamakiha" is an unauthorized biography of Masoud Dehnamaki, a conservative Iranian activist and Hezbollah leader turned filmmaker. Dehnamakiha was shown by BBC Persian TV a few weeks ago. At the time of its release, Pegah Ahangarani was quoted to tell her friends that she was interrogated by the Iranian Intelligence Agency because of this documentary.
Iranian actress and blogger Pegah Ahangarani is missing amid concerns she may have been arrested in Tehran, RFE/RL's Radio Farda reports. Ahangarani was scheduled to travel to Germany on July 4 to blog about the 2011 women's soccer World Cup for Deutsche Welle.
Farhad Payar, an independent journalist who also works with Deutsche Welle, told Radio Farda on July 13 that Ahangarani was summoned to Iran's Intelligence Ministry the day before her planned departure and warned she would be arrested if she went to the airport.
Payar added that Ahangarani has been missing for the past few days and no one has heard from her. He said that after Ahangarani was threatened she would not go anywhere alone.
Ahangarani had visited Germany in 2009 to blog from the Berlin International Film Festival (Berlinale) for Deutsche Welle.
As a member of opposition presidential candidate Mir Hossein Musavi's election campaign team during the disputed June 2009 presidential election, she was summoned and interrogated during the postelection unrest.
A second Iranian woman sports photojournalist, Maryam Majd, who was scheduled to travel to Duesseldorf, Germany on June 17 to report on the women's soccer World Cup, was arrested just before her trip.
Majd, a member of a campaign that supports Iranian women being allowed to attend men's soccer games, is still in custody but it is not known on what charges she is being held.
http://www.payvand.com/news/11/jul/1135.html
Manijeh Hekmat, an Iranian film director, is Pegah Ahangarani's mother who has been silent so far about her daughter's disappearance and has not granted any interviews. HRANA's attempts to reach Manijeh Hekmat have been unsuccessful.
Free Pegah Ahangarani
We demand:
- immediate and unconditional release for Pegah Ahangarani;
- lift of travel ban;
- drop all charges against Pegah Ahangarani.
You can further help this campaign by sponsoring it
The Free Pegah Ahangarani petition to Ahmed Shaheed, UN, UNHCHR, State Department, EU, Navi Pillay, Ban Ki-Moon, European Parliament and H was written by hatef&uli and is in the category Politics at GoPetition.
Free Pegah Ahangarani