For truly European and democratic European elections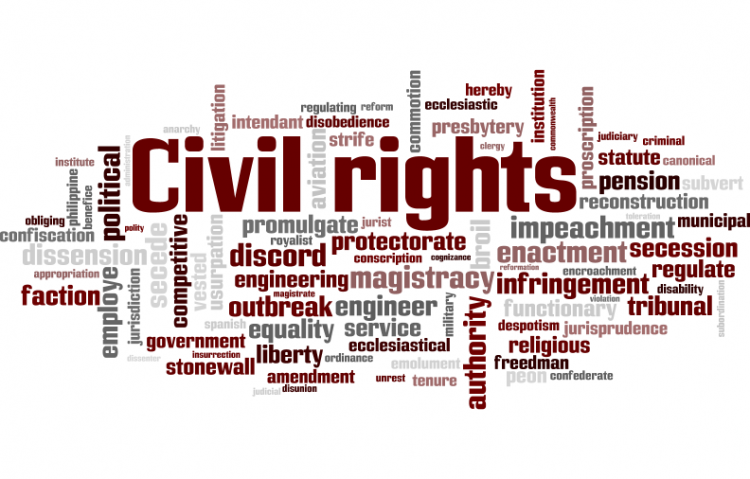 Target:

European parliament

Region:

Website:
PLEASE HELP TO TRANSLATE IN YOUR OWN LANGUAGE IF MISSING (CLICK 'CONTACT AUTHOR' BELOW)
ENGLISH
You believed that European elections were European but did you know that a European party is forbidden in every member state of the European Union!?
You believed there were truly democratic, but did you know that in France every party has to pay more than 1 million Euros to stand to these elections, that in Italy, Poland and Romania, every new party (not those parties already existing) must collect respectively 150 000, 130 000 and 200 000 signatures from citizens to be authorized to stand for EU elections?
I wish you knew...
To know everything: Click HERE
To sign the petition go at the bottom of this page.
DANSK
Du forestillede dig sikkert, at europæiske valg vitterligt var europæiske, men vidste du, at et europæisk parti ikke er tilladt i alle medlemslande i den Europæisk Union!?
Du forestillede dig sikkert også, at valgene var ægte demokratiske, men vidste du, at i Frankrig skal hvert parti betale 1 million euro får at få lov til at deltage i disse valg, i Italien, Polen og Rumænien skal hvert parti (der endnu ikke er valgt ind) samle henholdsvis 150.000, 130.000 og 200.000 underskrifter fra borgere for at få lov til at deltage i europæiske valg?
Vi ville ønske, du vidste det…
For at vide alting: Klik her
for at udfylde underskriftindsamlingen gå til bunden af denne side.
DEUTSCH
Vielleicht glauben Sie ja, dass die Europawahlen, wie der Name suggeriert, tatsächlich europäisch sind; aber haben Sie gewusst, dass in allen Mitgliedstaaten der Europäischen Union europäische Parteien verboten sind?!
Vielleicht glauben Sie ja, dass die Wahlen demokratisch sind; aber wissen Sie, dass in Frankreich jede Partei mehr als 1 Million Euros aufwenden muss, um zur Wahl zugelassen zu werden? Oder dass in Italien, Polen und Rumänien jede neue Partei 150.000, 130.000, beziehungsweise 200.000 Unterschriften von Bürgern sammeln muss, um überhaupt auf dem Stimmzettel aufgeführt zu werden?
Wenn Sie es doch nur wüßten.
Weiteres können Sie HIER nachlesen.
Unterschreiben Sie die Petition unten auf der Seite
DUTCH
U denkt wellicht dat de Europese verkiezingen echt Europees zijn, maar wist u dat Europese partijen verboden zijn in alle lidstaten van de Europese Unie ?
U denkt wellicht dat de Europese verkiezingen echt democratisch zijn maar wist u dat iedere partij in Frankrijk meer dan 1 miljoen Euro's moet betalen om mee te doen aan de verkiezingen, dat in Italië, Polen en Roemenie iedere nieuwe partij (dus niet de bestaande) respectievelijk 150.000, 130.000 en 200.000 handtekeningen van burgers moeten verzamelen en laten waarborgen om mee te kunnen doen aan de verkiezingen.
Ik zou willen dat u het weet...
Om alles te weten: click HIER
Om de petitie te tekenen ga helemaal naar beneden op deze pagina.
ESPANOL
Pensaban que las elecciones europeas eran europeas, pero ¿sabían que está prohibido un partido europeo en cada país miembro de la Unión Europea ? Pensábamos que eran realmente democráticas, pero ¿sabían que en Francia, cada partido tiene de pagar más de un millión de euros para estar presente en esas elecciones? ¿que en Italia, Polonia y Rumania, cada nuevo partido (no los partidos ya existentes) deben reunir respectivamente 150 000, 130 000 y 200 000 firmas para ser autorizados a estar en las elecciones europeas?
Debería saber...
Para saber más: Click AQUÍ
Para firmar la petición vaya al final de esta página
ΕΛΛΗΝΙΚΑ
Πιστεύατε ότι οι Ευρωεκλογές ήταν Ευρωπαϊκές, αλλά γνωρίζατε ότι ένα Ευρωπαϊκό κόμμα αποκλείεται από όλα τα κράτη-μέλη της Ευρωπαϊκής Ένωσης!;
Πιστεύατε ότι ήταν πραγματικά δημοκρατικά, αλλά γνωρίζατε ότι στη Γαλλία κάθε κόμμα πρέπει να πληρώσει πάνω από 1 εκατομμύριο ευρώ για να συμμετάσχει στις εκλογές, ενώ στην Ιταλία, στην Πολωνία και στη Ρουμανία κάθε νέο κόμμα (όχι τα ήδη υπάρχοντα), πρέπει να συγκεντρώσουν 150 000, 130 000 και 200 000 υπογραφές από πολίτες για να δικαιούνται να συμμετάσχουν στις εκλογές;
Μακάρι να το γνωρίζατε...
Για να μάθετε περισσότερα: Πατήστε ΕΔΩ
Για να υπογράψετε την αίτηση πηγαίνετε στο τέλος αυτής της σελίδας
FRANCAIS
Vous pensiez que les élections européennes sont européennes mais saviez-vous qu'un parti européen est interdit dans chaque pays membre de l'Union Européenne !?
Vous pensiez qu'elles étaient réellement démocratiques, mais saviez-vous qu'en France tout parti doit payer plus 1 million d'Euros pour être présent aux élections européennes, qu'en Italie, Pologne et Roumanie chaque nouveau parti (pas les partis déjà existants) doit collecter respectivement 150 000, 130 000 et 200 000 signatures de citoyens pour pouvoir se présenter aux élections européennes?
Si vous saviez…
Pour tout savoir: Cliquer ICI
Pour signer la pétition, aller au bas de la page.
ITALIANO
Credevi che le elezioni europee fossero europee, ma sapevi che un partito europeo è proibito in ogni Stato membro UE?
Credevi che fossero veramente democratici, ma sapevi che in Francia ogni partito deve pagare più di 1 milione di euro per sostenere queste elezioni, che in Italia, Polonia e Romania ogni nuovo partito (non quelli già esistenti) deve raccogliere rispettivamente 150 000, 130 000 e 200 000 firme di cittadini per essere autorizzati a concorrere alle elezioni UE?
Vorrei che sapeste
Per sapere tutto Clicca QUI
Per firmare la petizione vai alla fine della pagina.
MAGYAR
Úgy gondolta, hogy az európai választások európaiak, de tudta-e, hogy egy európai párt sem elismert egyik Közösségi tagállamban sem!?
Úgy gondolta, hogy az európai választások valóban demokratikusak, de tudta-e, hogy Franciaországban minden pártnak legkevesebb 1 millió Eurót kell fizetnie, hogy Olaszországban pedig 150 000 aláírást, Lengyelországban 130 000, Romániában 200 000 polgár ajánlását kell összegyűjtenie minden újonnan alakuló pártnak ahhoz, hogy résztvehessen az európai választásokon? (A már bejegyzett pártok mentesek e kötelezettség alól.)
Tudta-e, hogy …
Ha még többet akar tudni, kattintson IDE
A petíciót (követelésünket) a lap alján aláírhatja.
PO POLSKU
Wydawac by sie moglo, ze wybory do Parlamentu Europejskiego sa
europejskie, lecz ordynacje wyborcze poszczegolnych panstw nie przewiduja uczestnictwa ugrupowan miedzypanstwowych!
Wydawac by sie moglo, ze wybory te sa naprawde demokratyczne, ale np. we Francji kazda partii musi wylozyc ponad milion euro, aby w nich uczestniczyc. Natomiast we Wloszech, Rumunii i w Polsce, kazda nowa partia (zatem nie te, ktore juz istnieja) musi zebrac odpowiednio 150 tys., 200 tys. i 130 tysiecy podpisow, by moc uczestniczyc w wyborach!
Jesli chcesz sie dowiedziec wiecej, Kliknij TU
Aby podpisac petycje, przejdz na dol strony..
PORTUGUÊS
Pensava que as eleições europeias fossem europeias, mas sabia que, emcada um dos países membros da União Europeia, é proibido um partidoeuropeu?Pensava que fossem verdadeiramente democráticas, mas sabia que, emFrança, qualquer partido tem de pagar mais de 1 milhão de euros parase apresentar a essas eleições? Que em Itália, Polónia e Roménia,qualquer novo partido (não para os partidos já existentes) tem derecolher respetivamente 150 000, 130 000 e 200 000 assinaturas decidadãos para concorrer às eleições europeias?
Deveria informar-se…
Para mais informação: Clique AQUI
Para assinar a petição vá para o fim da página.
ROMANA
Credeaţi că alegerile europene sunt europene dar ştiaţi că un partid european este interzis în fiecare stat membru al Uniunii Europene ?
Credeaţi că ele sunt într-adevăr democratice, dar ştiaţi că în Franţa orice partid trebuie să plătească mai mult de 1 million de euro pentru a fi prezent la alegerile europene, că în Italia, Polonia şi România fiecare nou partid (nu partidele déjà existente) trebuie să colecteze respectiv 150 000, 130 000 şi 200 000 semnături din partea cetăţenilor pentru a putea să se prezinte la alegerile europene ?
As vrea sa stiti...
Pentru a afla tot ce va intereseaza: Click aici
Pentru a semna petitia mergeti in josul paginii
SLOVENCINA
Mysleli ste si, že európske voľby sú európskymi, vedeli ste však, ze európske strany sú vo všetkých členských štátoch Európskej Únie zakázané?!
Mysleli ste si, že voľby sú demokratické, viete však, že vo Francúzsku musí každá strana zaplatiť viac ako 1 milión eurov na to, aby ju pripustili k voľbám? Že v Taliansku, Poľsku a Rumunsku musí každá nová strana (netýka sa to už existujúcich strán) zozbierať 150 000, 130 000, prípadne 200 000 podpisov od občanov, aby sa vôbec dostala na volebný lístok?
Chcel som... aby ste to vedeli.
TU si môžete všetko prečítať.
Podpíšte sa na petíciu dole na strane.
SLOVENSCINA
Verjeli ste, da so Evropske volitve res Evropske. Ali ste vedeli, da je evropska parlamentarna stranka prepovedana v vseh državah Evropske Unije?
Verjeli ste, da so resnično demokratične, ampak ali ste vedeli, da mora v Franciji vsaka stranka plačati več kot 1 milijon Evrov, če želi sodelovati na volitvah, da mora v Italiji, Poljski in Romuniji, vsaka nova stranka (ne te, ki že obstajajo) zbrati 150 000, 130 000 oz. 200 000 podpisov svojih državljanov, da dobi dovoljenje za kandidaturo na EU volitvah.
Jaz si želim, da bi vedeli…
Če želite izvedeti več, kliknite tukaj Click HERE
Za podpis peticije se spustite na dno strani.
ENGLISH
A true democracy in Europe will only be possible if the European parliament is elected by all European voters in a single trans-european election, acquiring a trans-european legitimacy and in consequence becoming possibly the source of a truely European political will, which will be all but just the smallest common denominator of the programs of more than one hundred national parties.
Then and only then will the elections of the European Parliament have become genuine European elections. The present system is a pure labelling fraud, masking the sad truth of national parties' monopoly of the European political system.
We European citizens and Newropeans, the first European citizen movement created to democratize the European Union, require that the European elections be truly European and democratic.
To do so:
1. The European election must take place the same day in every member state of the European Union.
2. Procedures of the election implemented must be identic and guarantee the largest representativity and prevent to fostering the bigger parties with unfair, biaised and undemocratic methods: In particular methods of voting and used methods of proportionality must not foster the already existing larger parties if not fostering the smaller and new parties.
3. The signatures requirement (if maintained) must be the same for every party from the same member state, this one being new or already established. The required number of signatures must be reasonable, based on a similar procedure within the European Union and apply for each party (and not only the new ones).
4. Materials of the election must be entirely financed at best by the European Union, or at least by every member state of the European Union: This to ensure a true and unbiaised representativity of independant parties, based on a similar access for each party.
5. The legal civil age to participate at these elections, as a voter or as a candidate must be the same in every member state: This is the condition to ensure an homogenous representativity within the European Union.
DANSK
Et ægte demokrati i Europa vil kun være muligt, hvis politikerne i Europaparlamentet er valgt af alle europæiske stemmeberettigede borgere i et trans-europæisk valg, der skal opnå trans-eurpæisk legitimitet og deraf blive kilden til en ægte europæisk politisk vilje.
Først når dette er opnået vil de europæiske valg til Europaparlamentet blive ægte europæiske valg. Det nuværende system er rent ud sagt svindel, der slører den sørgelige sandhed, at det er de nationale partier, der har monopol på at være en del af det europæiske politiske system.
Vi som europæiske borgere og Newropeans, den første europæiske borgerbevægelse sat i verden for at demokratisere den Europæiske Union, kræver, at europæiske valg også bliver ægte europæiske og demokratiske.
For at det skal ske:
1. Europæiske valg skal finde sted samme dag i alle medlemsstater i den Europæiske Union
2. Fremgangsmåden ved valgene skal være identiske og garantere den største repræsentativitet og samtidigt undgå, at de store partier bliver givet fordele, der er unfair, partiske og udemokratiske: I særdeleshed forholdet i forbindelse med afstemning og forholdet med proportionalitet skal ikke begunstige de store partier, hvis de ikke på samme tid begunstiger de mindre partier.
3. Antallet af underskrifter for at stille op, skal være det samme for hvert parti i samme medlemsstat, om det så er et nyt parti eller et gammelt. Antallet af underskrifter for at stille op, skal være fornuftigt baseret på ens procedure i hele den Europæiske Union og være gældende for alle partier (og ikke kun nye partier).
4. Materiale til valgene skal udelukkende være finansieret – helst – af den Europæiske Union, eller som det mindste af alle medlemsstater i den Europæiske Union: Dette vil forsikre en ægte og ligelig repræsentation af uafhængige partier, baseret på ens muligheder for hvert part
5. Den lovlige civile alder for at deltage i disse valg, om det så er som kandidat eller som stemmeafgiver, skal være den samme i alle medlemslande: Denne betingelse skal være med til at sikre en homogen repræsentation i hele den Europæiske Union.
DEUTSCH
Eine wirkliche Demokratie wird in Europa erst möglich sein, wenn das Europäische Parlament von allen Wählern in einer einzigen gesamteuropäischen Wahl gewählt und damit gesamteuropäisch legitimiert sein wird; wenn das EP das Resultat einer gesamteuropäischen Willensbildung und einer Wahl zwischen europäischen Parteien sein wird, und nicht nur das Ergebnis von 27 parallelen nationalen Wahlen, in denen mehr als 100 nationale Parteien in das EP gesandt werden.
Dann und nur dann werden die Wahlen zum Europäischen Parlament echte europäische Wahlen sein. Das heutige System ist ganz einfach ein Etikettenschwindel, der die traurige Wahrheit verschleiern soll, dass die nationalen Parteien ein Monopol auf das politische System der EU besitzen.
Newropeans, die erste europäische Bürgerbewegung, die sich zum Ziel gesetzt hat, die Europäische Union zu demokratisieren, und die europäischen Bürgerinnen und Bürger, die sich dieser Petition anschließen, fordern wahrhaft europäische und wahrhaft demokratische Europawahlen.
Wir fordern:
1. Die Europawahl muss in allen Mitgliedstaaten der Europäischen Union am selben Tag stattfinden.
2. Ein europaweit einheitliches Wahlverfahren muss allen Parteien gleiche Erfolgschancen garantieren. Größere und etablierte Parteien dürfen nicht gegenüber kleinen oder neuen Parteien willkürlich bevorzugt werden.
3. Die Voraussetzungen für Wahlzulassung dürfen nicht de facto eine Wahlteilnahme neuer Parteien verhindern. Wenn Unterstützervorschriften als Wahlzulassungsvoraussetzungen beibehalten werden, muss das Erfordernis in allen Mitgliedstaaten vergleichbar ausgestaltet sein und allen Parteien, auch den schon im Parlamenten vertretenen, obliegen. Die Zahl der notwendigen Unterstützervorschriften darf nicht so hoch festgesetzt werden, dass eine Teilnahme neuer und kleiner Parteien verhindert wird.
4. Das Drucken und Verteilen der Stimmzettel muss von der Europäischen Union oder auch von den jeweiligen Mitgliedstaaten finanziert werden. Die Pflicht zur Finanzierung und/oder Verteilung der Stimmzettel ist eine unzulässige Beschneidung der demokratischen Rechte neuer und kleiner Parteien, an Wahlen teilzunehmen.
5. Das Mindestalter für aktives und passives Wahlrecht muss in allen Mitgliedstaaten das selbe sein.
DUTCH
Een echte Europese democratie is alleen mogelijk als het Europees Parlement wordt verkozen door alle Europese kiezers tijdens een echte trans-Europese verkiezing. Hiermee wordt trans-Europese legitimiteit verkregen. En hierdoor wordt het mogelijk dat het Europese Parlement de bron wordt van een echte Europese politieke wil. Een Europese wil die meer is dan alleen de kleinste gezamenlijke overeenstemming tussen de programma's van meer dan 100 nationale partijen.
Dan en alleen dan zullen de verkiezingen van het Europees Parlement echte Europese verkiezingen zijn. Het huidige systeem is puur kiezersbedrog, die de verdrietige werkelijkheid maskeert van de monopolie van nationale partijen op het Europees politieke systeem.
Wij Europeanen en Newropeans, de eerste Europese burgerbeweging opgericht om de Europese Unie te democratiseren, eisen dat de Europese verkiezingen echt Europees en democratisch worden.
Om dit te bereiken stellen wij het volgende voor:
1. De Europese verkiezingen moeten plaatsvinden op dezelfde dag in elke lidstaat van de Europese Unie
2. De procedure van de Europese verkiezingen moeten gelijk zijn en een grote representativiteit garanderen. Ze moeten voorkomen dat de bestaande grote partijen in het voordeel zijn door oneerlijke, partijdige en ondemocratische methoden; met name de verkiezingsmethoden en de gebruikte methodes van proportionaliteit mogen niet de bestaande grote partijen bevooroordelen of de kleine en nieuwe partijen benadelen.
3. De eis van handtekeningen (als die behouden blijft) moet hetzelfde zijn voor iedere partij van dezelfde lidstaat, het mag dus niet uitmaken of men nieuw of bestaand is. Het aantal handtekeningen moet realistisch zijn en gebaseerd om een identieke procedure binnen de EU en van toepassing zijn voor iedere partij (dus niet alleen voor nieuwe partijen).
4. De materialen die nodig zijn voor de verkiezingen moeten geheel worden gefinancierd door bij voorkeur de EU of tenminste door iedere lidstaat ; dit om echte en onbevoordeelde vertegenwoordiging te verzekeren van onafhankelijke partijen, gebaseerd op toegankelijkheid voor iedere partij.
5. De wettelijke leeftijd om deel te nemen aan de verkiezingen als kiezer of als kandidaat moet hetzelfde zijn in iedere lidstaat. Deze voorwaarde verzekert een homogene vertegenwoordiging binnen de EU.
ESPANOL
Una verdadera democracia en Europa sólo será posible si el Parlamento europeo es elegido por todos los votantes europeos en unas únicas elecciones trans-europeas, adquiriendo la ligitimidad a través de toda europa, y volviéndose al fin capaz de canalizar una verdadera voluntad política europea que será todo salvo el mínimo denominador común de los programas de más de cien partidos políticos nacionales.
Entonces, y sólo entonces, las elecciones al Parlamento Europeo lo empezarán a ser de verdad. El actual sistema es un auténtico fraude con etiquedas, enmascarando la triste realidad del monopolio de los partidos nacionales sobre el sistema político europeo.
Nosostros, ciudadanos europeos y newropeans, el primer movimiento europeo ciudadano creado para democratizar la Union europea, exigimos que las elecciones europeas sean realmente europeas y democràticas.
Por lo cual,
1 Las elecciones europeas debe tener lugar el mismo día en todos los paíes miembros de la Unión Europea.
2 Los procedimientos de elección utilizados deben ser idénticos, garantizando la representación màs amplia y diversa posible y no favorecer la victoria de los partidos más grandes, con métodos oscuros y totalmente injustos e injustificados democráticamente: en particular, los métodos de votación y de repartición proporcionales utilizados no deben favorecer a los partidos ya establecidos, sino favorecer a los pequeños y/o nuevos partidos.
3 La exigencia de firmas (si se mantiene) debe ser la misma para cada partido del mismo estado miembro, sea nuevo o ya establecido. El número de firmas a obtener debe ser razonable, basado en un procedimiento similar en toda la Unión Europea, y aplicarse a cada partido (y no solo a los nuevos).
4 Los materiales de las elecciones deben de ser totalmente financiados por la Unión Europea, o por lo menos por cada estado miembro de la Unión Europea: esto asegura una justa y menos tortuosa representación de partidos independientes, ya que se basa en un acceso idéntico para cada partido.
5 La edad legal de participación a estas elecciones, tanto como elector como candidato, debe ser la misma en cada pais miembro: es la manera de asegurar una representación homogénea en toda la Unión európea."
ΕΛΛΗΝΙΚΑ
Μια αληθινή δημοκρατία στην Ευρώπη είναι δυνατή μόνο εάν το Ευρωπαϊκό Κοινοβούλιο εκλέγεται από όλους τους ευρωπαίους ψηφοφόρους σε πανευρωπαϊκές εκλογές, αποκτώντας μια πανευρωπαϊκή νομιμότητα και ως εκ τούτου είναι να είναι πηγή ενιαίας ευρωπαϊκής πολιτικής θέλησης, η οποία δεν θα αποτελεί παρά ένα κοινό παρανομαστή των προγραμμάτων περισσοτέρων από εκατό πολιτικών παρατάξεων.
Τότε και μόνο τότε οι εκλογές για το Ευρωπαϊκό Κοινοβούλιο θα είναι αυθεντικές ευρωεκλογές. Το παρόν σύστημα είναι παραπλανητικό και κρύβει την πικρή αλήθεια του μονοπωλίου των εθνικών κομμάτων του ευρωπαϊκού πολιτικού συστήματος.
Εμείς, ευρωπαίοι πολίτες και Newropeans, το πρώτο ευρωπαϊκό κίνημα πολιτών που συστάθηκε για να εκδημοκρατίσει την Ευρώπη, ζητάμε οι ευρωεκλογές να είναι αληθινές και δημοκρατικές.
Γι' αυτό:
1. Οι ευρωεκλογές πρέπει να λαμβάνουν χώρα την ίδια ημέρα σε όλα τα κράτη-μέλη της Ευρωπαϊκής Ένωσης
2. Οι διαδικασίες των εκλογών πρέπει να είναι πανομοιότυπες, να εγγυώνται την όσο το δυνατόν μεγαλύτερη αντιπροσωπευτικότητα και να μην ενδυναμώνουν τα μεγάλα κόμματα με άδικες, μεροληπτικές και αντιδημοκρατικές μεθόδους. Πιο συγκεκριμένα, οι μέθοδοι ψηφοφορίας και αναλογικότητας δεν πρέπει να βοηθούν τις μεγάλες παρατάξεις εις βάρος των μικρών.
3. Ο αριθμός των υπογραφών που απαιτούνται (όπου ισχύει) πρέπει να είναι ο ίδιος για όλα τα κόμματα ενός κράτους-μέλους, είτε αυτό το κόμμα είναι καινούργιο είτε όχι. Το σύνολο των υπογραφών που ζητούνται πρέπει να λογικό και ενιαίο για όλα τα κόμματα.
4. Το υλικό των εκλογών πρέπει να παρέχεται εξ ολοκλήρου από την Ευρωπαϊκή Ένωση ή από το ίδιο το κράτος μέλος. Αυτό θα βοηθήσει την αμερόληπτη εκπροσώπηση κάθε κόμματος.
5. Το όριο ηλικίας για να μπορεί ένας ευρωπαίος πολίτης να ψηφίζει πρέπει να είναι παντού το ίδιο ώστε να εξασφαλίζεται ομοιογένεια.
FRANCAIS
Une vraie démocratie en Europe n'est possible que si le Parlement européen est élu par tous les électeurs européens au cours d'une élection trans-européenne unique, se dotant ainsi d'une légitimité trans-européenne et devenant enfin capable de canaliser une véritable volonté politique européenne qui sera tout sauf le plus petit commun dénominateur des programmes de plus de cent partis politiques nationaux.
Les conditions de l'élection européenne doivent être les mêmes pour tout citoyen européen et garantir la plus grande représentativité possible tant aux niveaux nationaux que trans-européen.
Alors seulement l'élection législative européenne sera une véritable élection européenne. Le système actuel quant à lui n'est qu'une énorme fraude à l'étiquetage, masquant la triste réalité du monopole des partis nationaux sur le système politique européen. Nous citoyens européens et Newropeans, le 1er mouvement européen citoyen créé pour démocratiser l'Union Européenne, exigeons que les élections européennes soient réellement européennes et démocratiques.
Pour ce faire:
1. L'élection européenne doit avoir lieu le même jour dans tous les pays européens
2. Les procédés d'élection utilisés doivent être homogènes et garantir la représentation la plus large et la plus diverse possible et non assurer la victoire des plus gros partis à l'aide de méthodes opaques et totalement injustes et injustifiées démocratiquement: En particulier les méthodes de scutin et les méthodes de répartition proportionnelle utilisées ne doivent pas favoriser les partis déjà établis, à défaut de favoriser les petits et / ou nouveaux partis.
3. L'exigence de signatures (si elle est retenue) doit être la même pour tout parti du même état membre, qu'il soit nouveau ou qu'il soit déjà établi. Le nombre de signatures à obtenir doit être raisonnable, basé sur une procédure identique dans l'ensemble de l'Union européenne, et s'appliquer à chaque parti (et pas seulement aux nouveaux).
4. Les moyens de l'élection doivent être totalement financés au mieux par l'Union européenne, au moins par chaque état membre de l'Union européenne: Ceci pour assurer une juste représentation de partis indépendants, et non biaisée, car basée sur un accès identique à chaque parti.
5. L'age légal de participation à ces élections, tant comme électeur que comme candidat doit être le même dans chaque pays membre: Elle est la condition d'une représentation homogène dans l'ensemble de l'Union européenne.
ITALIANO
Una vera democrazia in Europa sarà possibile solo quando il Parlamento europeo sarà eletto dagli europei con una singola votazione trans-europea, dotandosi così di una legittimità trans-europea e diventando quindi in grado di rappresentare la volontà politica europea, che sarà tutto tranne che un minimo comune denominatore di più di cento partiti nazionali.
Solo così le elezioni del Parlamento europeo diventeranno veramente europee. Il sistema attuale non è che un'enorme frode, che maschera la triste realtà del monopolio dei partiti nazionali sul sistema politico europeo.
Newropeans esige che le elezioni europee siano realmente europee e democratiche.
Perciò:
1. Le elezioni europee devono aver luogo lo stesso giorno in tutti i paesi europei
2. Le procedure elettorali utilizzate devono essere omogenee e garantire la maggiore rappresentanza possibile e non assicurare la vittoria dei partiti più grandi con metodi ingiusti, opachi e anti-democratici: in particolare metodi di voto e proporzionalità non devono avvantaggiare i grandi partiti già esistenti, a discapito di quelli piccoli e nuovi.
3. L'esigenza di firme (se richiesta) dev'essere la stessa per tutti i partiti di uno stato membro. Il numero di firme richiesto dev'essere ragionevole e basato su una procedura identica all'interno dell'UE, oltre che applicato a tutti i partiti, non solo quelli nuovi.
4. I materiali elettorali devono essere finanziati totalmente dall'UE, o per lo meno da ogni Stato membro: ciò per assicurare una rappresentanza giusta e omogenea all'interno dell'UE.
5. L'età legale per partecipare a queste elezioni, come votante o candidato, dev'essere la stessa in ogni Stato membro: Questa è la condizione per assicurare una rappresentanza omogenea all'interno dell'Unione europea.
MAGYAR
Európában csak akkor jöhet létre egy valós demokrácia, ha az Európai Parlamentet egy össz-európai választás során maguk az európai választópolgárok szavazzák meg. Az Európai Parlament ezáltal jogosulna össz-európai képviseletre, mellyel a valós európai politikai szándékot érvényesítené és nem csupán a több, mint száz nemzeti párt programjának azonos irányvonalait.
Az európai választások feltételei azonosak kell legyenek minden európai polgár számára és biztosítaniuk kell a legnagyobb számú képviseletet úgy nemzeti, mint össz-európai szinten.
Csakis az európai tövényhozó választás lenne igazi európai választás. A jelenlegi rendszer az európai politikai rendszer feletti hatalmat a nagy nemzeti pártoknak játsza ki, megtévesztő jelszavakkal.
Mi, európa polgáraiként és Neuropeans-ként, az Európai Közösség demokratizálása érdekében létrejött első európai polgári mozgalom tagjai követeljük, hogy az európai választások valóban európaiak és demokratikusak legyenek !
Ennek érdekében :
1.Az európai választásokat minden tagállamban ugyanazon a napon kell megtartani.
2.A választási eljárásoknak azonosaknak kell lenniük és biztosítaniuk kell a lehető legszélesebb körű képviseletet, nem pedig a legnagyobb pártok győzelmét homályos, teljességgel igazságtalan és demokráciával ellentétes eszközökkel. Különösen a szavazási eljárás és az arányos elosztás nem kedvezhet a már meglévő pártoknak a kis, illetve az új pártok róvására.
3.Az aláírások megkövetelése (ha fenntartják annak szükségességét) érintse a tagállam minden pártját, függetlenül attól, hogy az újonnan alakuló, vagy már létező párt. Az európai Közösségben az azonos eljárás alapján megszerzendő aláírások száma ésszerű legyen és vonatkozzon minden pártra (nemcsak az újakra).
4.A választásokhoz az Európai Közösségnek kell az anyagi feltételeket biztosítania jobb esetben, de legalábbis minden Közösségi tagállamnak ahhoz, hogy a független pártok méltányosan, minden pártra érvényes, azonos feltételekkel képviseltethessék magukat és nemcsak közvetve.
5.A választási és a választhatósági korhatárnak minden tagállamban azonosnak kell lennie, mivel ez a feltétele az egyöntetű képviseletnek az Európai Közösségben.
PO POLSKU
O prawdziwej demokracji w Unii Europejskiej bedziemy mogli mowic wtedy, kiedy Parlament Europejski bedzie wybierany w jednolitych wyborach, majacych mandat wszystkich obywateli UE. Tylko takie wybory moga bez przeklaman wyrazac wole Europejczykow, ktorzy na razie musza przebierac w programach licznych partii swych panstw.
Obecny system jest (lekko to ujmujac) malo rzetelny i zrecznie maskuje zastygly monopol partii poszczegolnych panstw w ukladzie politycznym Europy.
My, obywatele Unii Europejskiej, a takze ruch Newropeans, pierwszy ogolnoeuropejski ruch obywatelski, stworzony w celu demokratyzacji UE, domagamy sie, by wybory do Parlamentu Europejskiego nabraly rzeczywiscie postaci ogolnoeuropejskiej i demokratycznej.
W tym celu:
1. Wybory do Parlamentu Europejskiego powinny sie odbywac w tym samym dniu we wszystkich panstwach czlonkowskich UE.
2. Sposob przeprowadzenia wyborow powinien byc identyczny we wszystkich panstwach oraz odzwierciedlac rzeczywista wole oddajacych glos. Nie powinien faworyzowac wiekszych partii w sposob nieuczciwy, nierzetelny i antydemokratyczny: w szczegolnosci sam sposob liczenia glosow i wymog proporcjonalnosci nie powinien faworyzowac wiekszych partii, lecz dac szanse mniejszym i nowym ugrupowaniom.
3. Obowiazek zbierania podpisow poparcia od obywateli (w przypadku jego utrzymania) powinien dotyczyc w rownym stopniu wszystkich partii startujacych w danym panstwie czlonkowskich, bez wzgledu na to, czy chodzi o partie nowe, czy juz dzialajace. Wymagana minimalna ilosc podpisow powinna odpowiadac regulom zdrowego rozsadku, opierac sie na podobnych przepisach w calej UE oraz dotyczyc wszystkich ugrupowan (nie tylko nowych).
4. Koszt materialow wyborczych powinien byc w calosci sfinansowany w najlepszym przypadku bezposrednio z budzetu UE, lub tez przynajmniej przez poszczegolne panstwa czlonkowskie. Ma to gwarantowac prawdziwa i nieprzeklamana reprezentacje nowych ugrupowan oraz rowne panstwa dostepu dla poszczegolnych partii.
5. Minimalny wiek, wymagany dla aktywnego uczestnictwa w wyborach, powinien byc zrownany we wszystkich panstwach czlonkowskich. Jest to warunek konieczny dla uzyskania jednolitej reprezentacji obywateli calej UE.
PORTUGUÊS
Uma democracia autêntica na Europa só será possível se o Parlamentoeuropeu for eleito por todos os eleitores europeus em um únicoprocesso eleitoral trans-europeu, adquirindo assim uma legitimidadetrans-europeia e tornando-se assim apto para veicular uma vontadepolítica europeia autêntica que poderá ser tudo, excepto o menordenominador comum dos programas dos mais de cem partidos políticos nacionais.
Só assim a eleição do Parlamento Europeu será uma genuína eleição Euroeia. O atual sistema é uma pura fraude, com etiquetas, que mascaraa triste verdade do monopólio que os partidos nacionais exercem sobreo sistema político europeu.
Nós, cidadãos europeus e Newropeans, o 1ºmovimento europeu de cidadãos criado para democratisar a UniãoEuropeia, exigimos que as eleições europeias sejam realmente europeiase democráticas.Para que assim seja:
1. A eleição europeia deve ocorrer no mesmo dia em todos os países europeus.
2. O processo de eleição deve ser homogéneo e garantir umarepresentação o mais abrangente e diverso possível e não assegurar avitória dos partidos maiores mediante ajuda de métodos opacos etotalmente injustos e injustificáveis numa democracia: sobretudo, osmétodos de escrutínio e os métodos de repartição proporcionalutilizados não devem favorecer os partidos já estabelecidos, se nãofavorecerem os pequenos e/ou os novos partidos.
3. A exigência de assinaturas (se persistir) deve ser aplicada a todosos partidos do mesmo estado membro, seja novo seja já estabelecido. Onúmero de assinaturas exigido deve ser razoável, baseado numprocedimento idêntico em toda a União europeia e aplicável a todos ospartidos ( e não apenas aos novos)
4. Os meios de eleição devem ser financiados, na totalidade, depreferência pela União europeia ou, pelo menos, por cada um dosestados membros da União europeia: isto para assegurar umrepresentação justa, e não tendenciosa, dos partidos independentes,porque baseada num acesso idêntico para todos os partidos.
5. A idade legal para participar nesta eleição, quer como eleitor quercomo candidato, deve ser a mesma em todos os países membros: ter-se-áassim uma representação homogénea em toda a União europeia.
ROMANA
O adevărată democraţie în Europa nu este posibilă decât dacă Parlamentul european este ales de toţi alegătorii europeni în cursul uei alegeri trans+europene şi devenind în fine capabilă să canalizeze o veritabilă voinţă politicăeuropeană care va fi totul în afară de cel mai mic numitor al programelor a mai mult de o sută de partide politice naţionale.
Condiţiile alegerii europene trebuie să fie aceleaşi pentru orice cetăţean european şi să garanteze cea mai mare reprezentivitate posibilă atât la nivel naţional cât şi la nivel trans-european.
Atunci doar alegerile legislative europene vor fi nişte adevărate alegeri europene. Sistemul actual cât despre el nu este decât o enormă fraudă cu etichetă, ce maschează trista realitate a monopolului partidelor naţionale asupra sistemului politic european.
Newropeans cere ca alegerile europene să fie realmente europene şi democratice.
Pentru asta:
1.Alegerile europene trebuie să aibă loc în aceeaşi zi în toate ţările europene.
2.Procedeele de alegere folosite trebuiesă fie omogene şi să garanteze reprezentarea cea mai largă şi cea mai diversă posibilă şi nu să asigure victoria celor mai mari partide cu ajutorul unor metode opace şi total nedrepte şi nejustificate din punct de vedere democratic: în special metodele de scrutin şi metodele de repartizare proporţională folosite nu trebuie să favorizeze pe cei mici şi/sau noile partide.
3.Cererea de semnături (dacă este reţinută) trebuie să fie aceleaşi pentru orice partid al aceluiaşi stat membru, fie că e nou sau deja stabilit. Numărul de semnături de obţinut trebuie să fie rezonabil, bazat pe o procedură identică în ansamblul Uniunii Europene, şi să se aplice fiecărui partid (şi nu numai celor noi)
4.Mijloacele de alegere trebuie să fie total finaţate cel mai bine de UE, cel puţin de fiecare stat membru al UE. Asta pentru a asigura o justă reprezentare a partidelor independente, şi nu una îndepărtată, pentru că se bazează pe un acces identic fiecărui partid.
5.Vârsta legală de participare la aceste alegeri, atât în calitate de alegător cât şi în calitate de candidat trebuie să fie aceeaşi în fiecare ţară membră. Este condiţia unei reprezentări omogene în întreaga UE.
SLOVENCINA
Skutočná demokracia bude v Európe možná až vtedy, keď bude Európsky Parlament zvolený všetkými oprávnenými voličmi v jednotných všeeurópskych voľbách a tým celoeurópsky oprávnený, následkom čoho sa stane zdrojom vytvárania skutočnej európskej vôle, miesto toho, aby bol najmenším spoločným menovateľom programov viac ako 100 národných strán.
Vtedy a iba vtedy sa voľby do Európskeho Parlamentu stanú skutočne európskymi voľbami. Dnešný systém je jednoducho klamom etikety, ktorý zakrýva smutnú pravdu, že monopol v európskom politickom systéme sa nachádza v rukách národných strán.
My, európske občianky a európski občania a Newropeans (novoerópania), prvé do života povolané európske hnutie, ktoré má zdemokratizovať Európsku Úniu, požadujeme, aby sa európske voľby stali skutočne európskymi a demokratickými.
Ak sa má tento cieľ dosiahnuť:
1.Európske voľby sa musia konať vo všetkých členských štátoch v ten istý deň.
2.Priebeh volieb musí by identický, aby sa zaručila čo možno najväčšia reprezetatívnosť. Treba zabrániť tomu, aby sa do popredia dostávali väčšie strany v dôsledku neférových, straníckych a nedemokratických metód. Zvlášť spôsob hlasovania a metódy používané na zabezpečenie proporcionality nesmú zvýhodňovať už existujúce veľké strany, ak nezvýhodňujú aj menšie a nové strany.
3.Požiadavka podpisovej akcie priaznivcov strany (ak sa táto udrží) musí platiť pre všetky strany, bez ohľadu na to, či tieto sú nové, alebo už etablované. Vyžadovaný počet podpisov musí byť rozumný, vychádzajúc z podobného procesu vo vnútri Európskej Únie a musí sa uplatňovať voči všetkým stranám (nie len voči novým).
4.Volebný materiál by mal byť najradšej financovaný Európskou Úniou, prinajmenšom však jednotlivými členskými štátmi Európskej Únie. Týmto sa zabezpečí pravá a nefalšovaná reprezentatívnosť nezávislých strán, založená na podobných prístupových možnostiach pre všetky strany.
5.Vek voličov a najnižší vek pre voliteľnosť musí byť vo všetkých členských štátoch rovnaký. To je predpokladom pre homogénnu reprezentatívnosť v Európskej Únii.
SLOVENSCINA
Resnična demokracija bo v Evropi mogoča le takrat, ko bo Evropski parlament izbran s strani vseh Evropskih volivcev na enih samih trans-evropskih volitvah. S tem bo pridobil trans-evropsko legitimnost in posledično verjetno postal vir iskrene Evropske politične volje, katera bo vsebovala programe več kot stotih nacionalnih strank.
Takrat in samo takrat bodo volitve v Evropski parlament postale popolnoma Evropske volitve. Sedanji sistem je moralno umazana prevara, ki prikriva žalostno resnico nacionalnih strank – monopol nad Evropskim političnim sistemom.
Mi, Evropski državljani in združenje Newropeans, prvo združenje Evropskih državljanov, ustvarjeno za demokratizacijo Evropske Unije, zahtevamo, da bodo Evropske volitve popolnoma Evropske in demokratične.
Da to dosežemo:
1. Evropske volitve morajo biti izvedene hkrati na isti dan v vseh državah Evropske Unije.
2. Izvršeni postopki volitev morajo biti povsod identični, hkrati morajo zagotoviti največjo možno zastopanost in preprečiti najmočnejšim strankam uporabo nepoštenih, pristranskih in nedemokratičnih metod. Pri določenih volilnih metodah in metodah sorazmernosti ne sme prihajati do razlikovanja med že obstoječimi močnejšimi strankami in manjšimi, na novo ustanovljenimi, strankami.
3. Zahteva po določenem številu podpisov državljanov (če bo tudi v prihodnje zahtevana) mora biti enaka v vseh državah EU in za vse stranke, tako novoustanovljene kot obstoječe. Zahtevano število podpisov mora biti razumno, saj mora temeljiti na podobnih postopkih znotraj Evropske unije, hkrati pa mora biti enako za vse stranke (in ne samo za nove).
4. Gradivo za volitve mora biti v celoti financirano s strani Evropske Unije, ali pa vsaj s strani vsake države Evropske Unije posebej. S tem lahko zagotovimo resnično in nepristransko zastopanost neodvisnih strank, ki bazira na dostopnosti vseh strank.
5. Legalna državljanska starostna meja za udeležbo na teh volitvah, kot volivec oz. kot kandidat, mora biti enaka v vseh državah Evropske Unije. To je pogoj, ki bo zagotovil homogeno zastopanost znotraj Evropske Unije.
You can further help this campaign by sponsoring it
The For truly European and democratic European elections petition to European parliament was written by Newropeans and is in the category Civil Rights at GoPetition.
For truly European and democratic European elections