FIRMAS LIBRO CONDOLENCIAS POR EL FALLECIMIENTO DE LAURA POLLÁN TOLEDO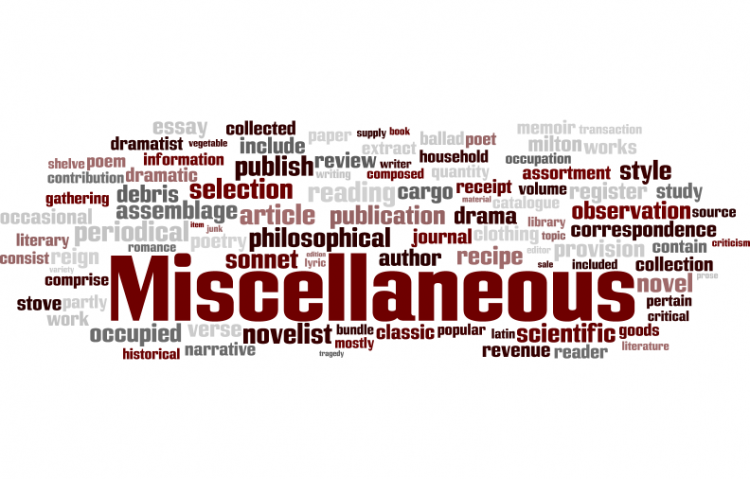 Target:

juanlabiada@yahoo.com

Region:
Muchas gracias por compartir el dolor por el fallecimiento de esa valiente patriota cubana llamada Laura Pollán firmando el libro de condolencias.
Laura permanecerá eternamente en la mente y los corazones de todo amante de la libertad y la democracia. Su nombre está escrito con letras de oro en la historia de Cuba.
¡¡¡ Laura Pollán Vive !!!
La Dama de Blanco Laura Pollán
Laura Pollán Toledo fue una de las cofundadoras del movimiento opositor cubano conocido como las Damas de Blanco. Este grupo surgió de forma espontánea tras los arrestos en la Primavera Negra de Cuba de 75 opositores al régimen de Fidel Castro. Las mujeres, esposas, madres, hermanas y demás mujeres familiares de estos pacíficos hombres se unieron para pedir su inmediata liberación.
Laura es la esposa del periodista independiente y prisionero de conciencia Héctor Maseda Gutiérrez, encarcelado en la ola represiva de 2003 y condenado a 20 años de privación de libertad. Profesora graduada en español y literatura, trabajó hasta mayo del año 2004, momento en el que lo dejó por no poder atender a su marido, ya encarcelado.
Laura ha alzado su voz en multitud de ocasiones, exponiendo ante la comunidad internacional la represión imperante en Cuba y ha denunciado las condiciones infrahumanas que sufren los presos de conciencia, deportados a centros penitenciarios distantes de sus familias, no recibiendo asistencia médica adecuada y siendo víctimas de tratos crueles y degradantes.
El domicilio de Laura es uno de los puntos de reunión de las Damas de Blanco, la Seguridad del Estado lo sabe, por eso en más de una ocasión Laura ha encontrado micrófonos escondidos entre sus cosas. Pero a ella no le importa, en estos cinco años de lucha para lograr la libertad de su esposo y de todos los presos de conciencia cubanos, ella y el resto de Damas han demostrado ser demasiado valientes como para amedrentarse ante las amenazas.
Una valerosa actitud que las ha llevado a enfrentarse a un sinfín de difíciles situaciones. Insultos, amenazas y campañas de desprestigio divulgadas por el gobierno cubano conforman el día a día en sus vidas. El 21 de abril de 2008, el mundo entero fue testigo del violento desalojo de un grupo de Damas que protestaban pacíficamente en la Plaza de la Revolución, en La Habana. Entre ellas estaba Laura.
Como miembro de las Damas de Blanco, Laura fue galardonada junto a sus compañeras con el Premio Sajarov del Parlamento Europeo a los Derechos Humanos, en 2005, y en 2006 con el premio Human Rights First.
Contrajo una infección viral que le afectó sus pulmones y fue ingresada en el Hospital "Calixto García" en La Habana en el cual contrajo, estando ingresada en el mismo, un segundo virus que le afectó los riñones y dengue falleciendo el viernes 14 de octubre de 2011 en horas de la noche dejando un hondo vacío y dolor en la comunidad cubana y en todos los amantes de la libertad y la democracia.
ENGLISH
La Dama de Blanco Laura Pollan
Laura Pollan Toledo was one of the cofounders of the Cuban opposition movement known as Las Damas de Blanco. This group arose spontaneously after the arrests in Cuba's Black Spring of 75 opponents to the regime of Fidel Castro. Women, wives, mothers, sisters and other female relatives of these peaceful men came together to demand their immediate release.
Laura is the wife of independent journalist and prisoner of conscience Héctor Maseda Gutiérrez, imprisoned in the 2003 crackdown and sentenced to 20 years imprisonment. Professor graduated in Spanish and literature, he worked until May 2004 when you left for failing to meet her husband, and imprisoned.
Laura has spoken out many times, explaining to the international community repression prevailing in Cuba and denounced the inhuman conditions suffered by prisoners of conscience, deported to prisons far from their families, not receiving proper medical care and to be victims of cruel and degrading treatment.
The home of Laura is one of the meeting of the Damas de Blanco, State Security knows, so more than once Laura has found among his things hidden microphones. But she does not mind, in these five years of struggle for freedom from her husband and all Cuban prisoners of conscience, she and the other ladies have proved to be too brave to be intimidated with threats.
A courageous attitude has led them to confront a host of difficult situations. Insults, threats and smear campaigns released by the Cuban government make every day in their lives. On April 21, 2008, the world witnessed the violent eviction of a group of ladies who were protesting peacefully in the Revolution Square in Havana. Among them was Laura.
As a member of Las Damas de Blanco, Laura was honored with his companions with the European Parliament's Sakharov Prize for Human Rights in 2005, and in 2006 the prize Human Rights First.
She contracted a viral infection that affected her lungs and was admitted to the Hospital "Calixto García" in Havana in which he contracted, being entered in it, a second virus that affected his kidneys and dengue died on Friday 14 October 2011 in the evening, leaving a deep emptiness and pain in the Cuban community and all lovers of freedom and democracy.
Expresamos nuestras mas profundas condolencias a familiares, a Las Damas de Blanco de las cuales fue líder y sus hermanos cubanos tanto en Cuba como en el exilio.
Laura vivirá eternamente en la memoria y en los corazones de todos los amantes de la libertad, la democracia y el derecho.
¡ LAURA POLLÁN VIVE!
ENGLISH
We express our deepest condolences to family members of Las Damas de Blanco which was Cuban leader and his brothers in Cuba and in exile.
Laura will live forever in the memory and hearts of all lovers of freedom, democracy and human rights.
Laura Pollan LIVE!
The FIRMAS LIBRO CONDOLENCIAS POR EL FALLECIMIENTO DE LAURA POLLÁN TOLEDO petition to juanlabiada@yahoo.com was written by Juan Antonio Labiada and is in the category Miscellaneous at GoPetition.
FIRMAS LIBRO CONDOLENCIAS POR EL FALLECIMIENTO DE LAURA POLLÁN TOLEDO