Fire Lynn Marie Latham from "Young and the Restless"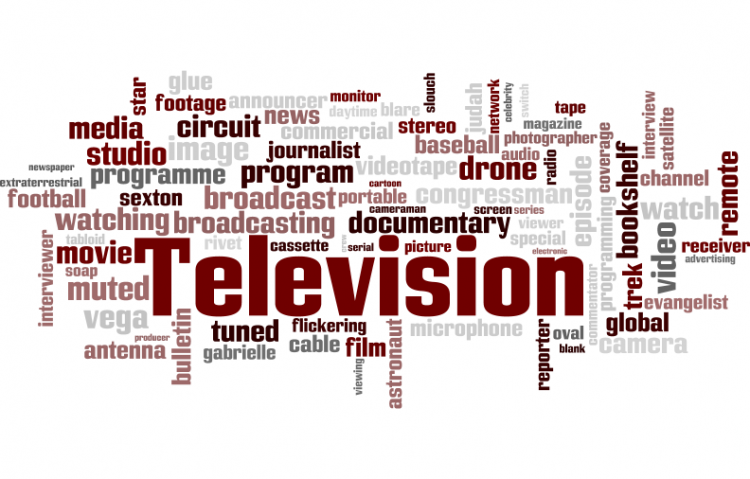 Target:

CBS Daytime Staff

Region:
Posted: Thu Feb 14, 2008 3:12 am
Post subject: Breaking News!
BREAKING NEWS: 'Y&R' Fires Lynn Marie Latham
Executive Producer/Head Writer Axed
"The Young and the Restless" Swings the Axe!
Soap Opera Network has just learned that Executive Producer and Head Writer Lynn Marie Latham has been fired from CBS' "The Young and The Restless," effective immediately. Latham's husband, Bernard Lechowick, who served as a Creative Consultant and Writer, has also been let go. Other writers exiting the show are Marina Alburger and Lynsey Dufour. More writers from Latham's team are expected to follow.
Josh Griffith, who went on "Financial Core" status and replaced Latham as Executive Producer, is expected to remain in that position. However, there is no word yet if Griffith will remain as Head Writer. The status of Co-Head Writer Maria Arena Bell and Writer Paula Cwikly were unclear at press time.
"Y&R" is the second Sony Pictures Television owned soap to have mass firings. On February 1, 2008, nine writers from NBC's "Days Of Our Lives" were given the axe.
http://www.soapoperanetwork.com/yr/news/9-Story/163-yrproducerwriterfired
Thanks to everyone who signed. Now to get this to CBS if they haven't gotten it already, to show them how much we wanted this (and on behalf of Phick fans, persuade them to keep Nick and Phyllis together and keep Nick away from Sharon.) Again, thanks to all the signers and supporters.
I bring this petition to you today about a soap that is currently on CBS, "The Young and the Restless."
Although I've only been watching regularly since September 2006, I have heard about what is going on through people I correspond with on the Internet, and what I've been hearing and seeing over this time has been disturbing and concerning me.
What once started as a ground-breaking show is now turning into something entirely unwatchable. Even viewers who have been faithful to Y&R since the 1970's are seriously thinking, and talking openly about, abandoning this soap altogether. Complaints and ranting about this soap opera have been expressed more and more since the hiring of Lynn Marie Latham as head writer, and these viewers apparently see Ms. Latham's writing skills for the show as questionable, at best.
It seems that Ms. Latham does not know anything about the history or character of the roles being played. She has made the characters of Gloria and Sharon especially detestable; Sharon's promiscuous behaviour within the Newman family has made her a target for harsh ridicule among the anti-Sharon elite, and this has caused much friction among fans and foes alike, evident on any of the show's forums on the Internet. Many viewers have not cared for her relationships with Brad or Jack. Characters also targeted included Neil and Carmen (the storyline of her trial had been carrying on for way too long, and we still have yet to see courtroom proceedings, this among many ridiculous storylines) Daniel (with his pornography storyline and lying to Lily,) Nikki (with that uninteresting Senate race storyline and adulterous affair with David Chow that will surely destroy her and Victor) and Colleen, and viewers believe that Katherine has been acting out of character, as is Jill. As it stands, the only thing that's keeping some fans interested now is the heated romantic relationship between Sharon's ex-husband, Nick, and his current flame, Phyllis (which seems to be her only great achievement; however, her latest crime has been to play around with this couple as to whether or not they will break-up with this crazed "amnesia" storyline of Nick's, with a possible reunion with the useless Sharon, and the introduction of the equally useless Logan.)
Ms. Latham's decision to fire Davetta Sherwood from her role as Lily, and to replace her with Christel Khalil, has left many viewers especially angry. They believe that Ms. Sherwood is the much better actress over Ms. Khalil, and according to what I read, Ms. Khalil "jumped ship" to try other pursuits, only to find she couldn't get an acting job anywhere else. With everyone hating her as the new Lily, this should serve as a clue. Over the holidays and the start of 2007, Ms. Latham has fired veteran writers Jack Smith and Kay Alden, as well as actress Eileen Davidson (Ashley) in January. As of April of this year, actress Victoria Rowell (Drucilla) has left the show with a horribly tragic send-off from a cliff! As of this update, it has been reported there is another backlash following the firing of Adrienne Leon (Colleen).
I believe the only way to solve these problems is to fire most of your writers, especially Ms. Latham, hire all new writers, and get a fresh re-start on this soap opera. You may want to start by trying to improve the character of Sharon Newman (Sharon Case) if possible; although Ms. Case is a fine actress in her own right, the anti-Sharon elite among viewers do not care for her character's whining, parental negligence, and chronic need for male companionship and "pity sex." You will also have to fire Ms. Khalil and re-hire Ms. Sherwood as Lily, and think up a plan to resolve the current storylines quickly.
Thank you for your time.
We, the undersigned, request that Lynn Marie Latham be released from her position as executive producer and head writer for the soap opera "The Young and the Restless."
Despite being at the top of the ratings under her leadership, she has turned this once brilliant show into something unrecognizable to long-time viewers and fans, changing character personalities and histories without researching, firing veteran actors and writers, and introducing unbelievable characters and storylines, all to appease to a "teenybopper" fanbase. She is ruining the show to the point where viewers from the 70's and 80's are tuning away.
Ms. Latham must be released and replaced with someone with knowledge of the show's past histories, effective immediately.
The Fire Lynn Marie Latham from "Young and the Restless" petition to CBS Daytime Staff was written by David Lightfoot and is in the category Television at GoPetition.
Fire Lynn Marie Latham from "Young and the Restless"