Film Tax Credit in the State of New Jersey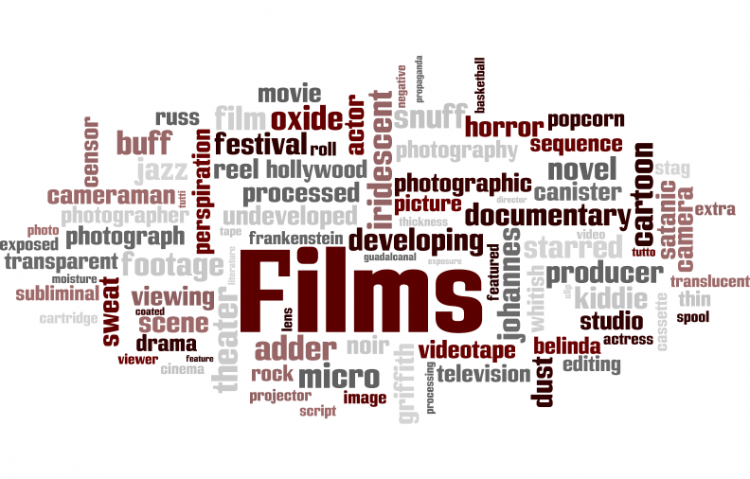 Target:

Office of the NJ Governor

Region:

Website:
Need Support so please sign petition to approve or look into the case for the return of vetoed Digital Media and Film Tax Credit. The Governor hasn't given any ground on the issue, though the Fort Lee Film Commission has Bergen County Senators Loretta Weinberg and Paul Sarlo in their corner.
The two Democrats pushed to reinstate the tax credit in October of last year so let's all pitch in by passing this Petition to see if we can make this happen for 2012.
Why reinstate the Film Tax Credit in the State of New Jersey?
1. It would create jobs.
2. It would bring television and film productions and visitors to the state and celebrate Fort Lee's rich film history.
3. It would preserve New Jersey's motion picture legacy.
The issue has caught the attention of Actor, producer, director, filmmaker and energy/green activist Antonio Saillant, who lives in New York City-[but grew up in Northvale, NJ], could well be called a Renaissance man – a man with many passions and talents.
My passion is filming an eco-friendly film in New Jersey based on a true story about the 1979 Old Tappan football team entitled "The Golden Knights," and tells the tale of how a losing program began to sow the first seeds of promise and pride in the school and surrounding towns. The whole turning point of the Golden Knights was 1979. My older brother Angel was on the 1979 team. Bill Medea coached the 1979 team. It lost 25 straight games. If there were a way to lose a game, the Golden Knights would find it. "They started being successful and then they won states in 1985, and the journey continues." But unfortunately the tax credit that was originally designed to encourage television and filmmaking in the Garden State, Governor Chris Christie called for an end of the credit in 2010. Soon after, important shows like "Law & Order SVU" producers announced they were moving filming across the Hudson River to New York City, which offers as much as $240 million annually in credits.
Every night, I see myself up late poring over ways to make this happen, reading your letters, and writing notes to people I met. I am doing that for you -- working hard every day to make sure we can finish what we all started together.
That's the center point of Cory Booker's entire political career as a man who can overcome adversity and get the job done. Cory Booker is definitely going to be the next NJ senator and I think that's the best way around it because Booker's from Harrington Park and he was an NVOT Football star and would favor this film. Booker graduated in 1988 from NVOT and was on the state championship team coached by Bert Ammerman.
The movie, The Golden Knights centers on how Saillant's brother Angel and The Golden Knights team was able to overcome adversity which was the turning point which led OT down the road to a state championship that Cory Booker was the star of in that championship game but in the 1985 season.
As Mayor of he quickly worked to implement sustainability programs that created green jobs, slowed the growth of our carbon footprint, and saved millions of dollars by driving down energy costs.
In 2008, Booker created Newark's first Office of Sustainability and organized a "Green Future Summit" that brought additional structure to our efforts. In 2013, the released Newark's first ever Sustainability Action Plan, which provides a comprehensive roadmap for making Newark a greener, healthier and more vibrant city.
As Senator, I am sure he will work tirelessly to ensure that the United States is a world leader in the green economy, that he will address global warming before it is too late, and that he will protect against threats to environmental health and our most cherished environmental assets in New Jersey.
I believe that Booker and myself are destined to meet. We both share the same views on the environment and both played on the same team, The Golden Knights.
I need you to have my back.
http://www.northjersey.com/news/135907623__Incredible_winning_spirit_.html
Support the NJ Digital Media and Film Tax Credit.
Virgin Group's entrepreneur Sir Richard Branson has this advice: "Obstacles and challenges are healthy for everyone, not just entrepreneurs. They force you to think outside the box... to be creative."
I want to impress upon all of you, as well as the governor's office, that [New Jersey has] a proud history of the arts and I cannot believe that a program like HBO's Boardwalk Empire, chronicling a slice of our state's history, is actually being filmed in Brooklyn rather than Atlantic City. The reality is that Boardwalk Empire chose to go to New York with higher production costs because they could recoup those losses through [New York's] generous tax credit.
The high cost of making movies and television programs today virtually guarantees that any state that doesn't offer some form of tax incentive is certain "to lose out on the lion's share of the business.
Read about me, Antonio Saillant in this recent article by the International Policy Digest.
http://www.internationalpolicydigest.org/2013/08/23/interview-planet-greenfests-antonio-saillant/
http://www.internationalpolicydigest.org/2012/01/23/going-green-in-new-york/
You can further help this campaign by sponsoring it
The Film Tax Credit in the State of New Jersey petition to Office of the NJ Governor was written by Antonio Saillant and is in the category Films & Movies at GoPetition.
Film Tax Credit in the State of New Jersey