Justice to all figure skaters 全てのスケーターに正義を: improve judging system ジャッジシステムの向上(和訳後述)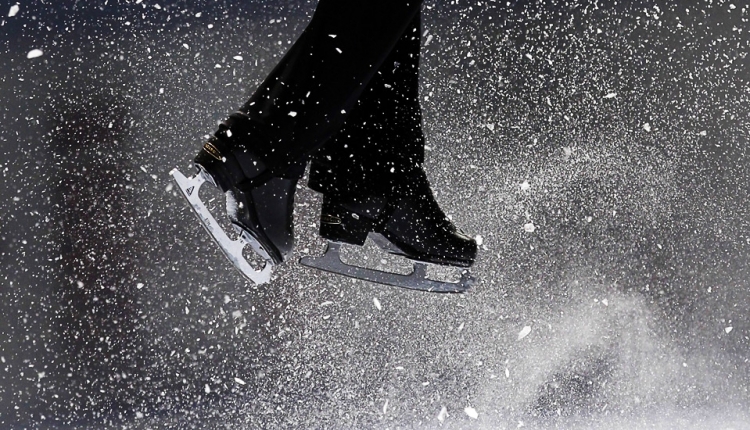 Target:

ISU and IOC

Region:
Please improve the figure skating judging system by implementing multiple video cameras and disclosing the information of judgements with evidences. Considering seriously on gyroscopic system /AI system implementation in the future.
The figure skating judging system can be controversial as it relys on only one CCTV monitor and human eyes which may not always be accurate and skaters have no right to "challenge" against the decisions.
However, the decisions made allegedly incorrect affect significantly on the game results and often be criticised by media and SNS, which are bothering you as sometimes they imply conspiracy theories, racisms, prejudice and even bribery.
Jump edges and jump rotations are incredibly difficult to be determined but those are most critical parts to win the games.
The new technology calculates accurately in seconds, whereas a person needs time to see the details. Technical judgements, related to the quality of the jumps should be jdged by robots, not people.
To implement technologies may take years but setting more monitors could be done without massive efforts. Disclosure of judgments with solid evidences help athletes and coaches to find right directions whereas incorrect judgments confuse everyone and lose their motivations and faith to ISU.
Skaters are making their utmost efforts to gain 0. 1 point every day, those improvements bring fairness and peace of mind to everyone including countless people who love figure skating in the world.
複数のビデオカメラを実装し、証拠のある判断の情報を開示することにより、フィギュアスケートの判断システムを改善してください。将来的には、ジャイロスコープシステム/ AIシステムの実装を真剣に検討します。
フィギュアスケートの判定システムは、常に正確であるとは限らない1つのCCTVモニターと人間の目だけに依存しており、スケーターは決定に「挑戦」する権利を持たないため、議論の余地があります。
ただし、不正確とされた決定はゲーム結果に大きく影響し、メディアやSNSからしばしば批判されます。
ジャンプのエッジとジャンプの回転を決定することは非常に困難ですが、これらはゲームに勝つための最も重要な部分です。
新しいテクノロジーは数秒で正確に計算しますが、人は詳細を見るのに時間が必要です。ジャンプの質に関する技術的な判断は、人ではなくロボットによって判断されるべきです。
テクノロジーを実装するには何年もかかる場合がありますが、より多くのモニターを設定することは、多大な労力なしで可能です。確固たる証拠を備えた判断の開示は、アスリートとコーチが正しい方向を見つけるのに役立ちますが、誤った判断はすべての人を混乱させ、ISUに対する動機と信仰を失います。
スケーターは毎日0.1ポイントを獲得するために最大限の努力を払っています。これらの改善は、世界でフィギュアスケートを愛する無数の人々を含むすべての人々に公平性と安心をもたらします。
We, the undersigned, call on ISU and IOC to improve the figure skating judging system by implementing more video cameras, disclose the information of decisions.
私達はISUとIOCに対し、複数カメラの導入とジャッジメントの情報開示を持ってフィギュアスケートのジャッジシステムの改善を求めここに署名します。
You can further help this campaign by sponsoring it
The Justice to all figure skaters 全てのスケーターに正義を: improve judging system ジャッジシステムの向上(和訳後述) petition to ISU and IOC was written by Wakako Yamaguchi and is in the category Sports at GoPetition.
Justice to all figure skaters 全てのスケーターに正義を: improve judging system ジャッジシステムの向上(和訳後述)