Fight injustice. Help bring Robert Spiers home.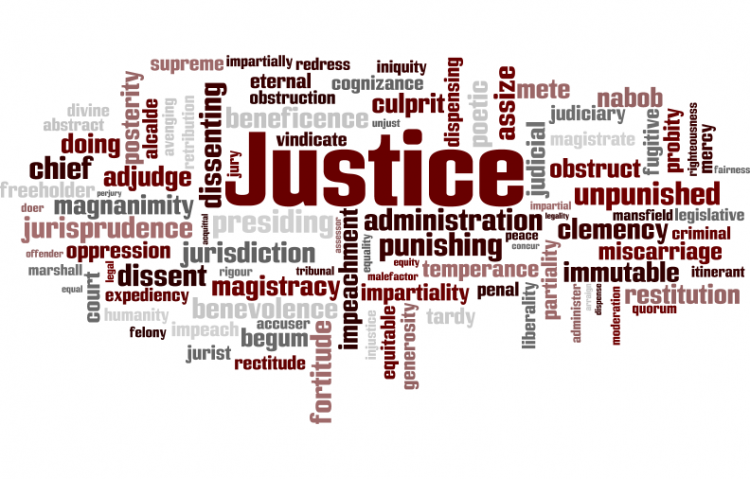 Target:

pardon attorney, senators, congressmen,president

Region:
I am a retired professor of history at Western Kentucky University and I am writing to enlist your help in reducing the sentence of a young man named Robert D. Spiers, Jr.
Between May 31, 2001 and November 2, 2001, Robert held up three banks (California, Colorado, and Kentucky), but as a result of a plea agreement he was charged with only two of the crimes. Because Robert brandished a gun (unloaded) in those holdups he fell under the Gun Control Act of 1968.
The intent of Congress in passing the Gun Control Act was to reduce an alarming federal crime rate in which guns were used and get career criminals off the street. It provided that for a first conviction the criminal would receive a mandatory sentence of "not less than 7 years" without parole. And then to deter further gun-related federal crimes by criminals who had served their 7 year sentence, Congress provided that "in the case of a second or subsequent conviction. . . the person shall be sentenced to a term of imprisonment of not less than 25 years" without any benefit of parole.
But what about those who, for example, committed two crimes before they were arrested and convicted? Would their sentence be 14 years or 32 years? For 19 years after the Gun Control Act was passed, federal judges held that the word "conviction" meant what it said and therefore they did not apply the enhanced provision of the law. A criminal who had committed two federal crimes in which a gun was used got 14 years. But that all changed in 1993 when the Supreme Court by a vote of 6-3 in Deal v. U. S. ruled that each of the two crimes committed by a man named Deal was equivalent to a conviction and his 32 year sentence was upheld. Robert, therefore, received the same sentence in 2003.
This is a terrible miscarriage of justice and flies in the face of what Congress intended in 1968. I spent many hours reading the debates on the Gun Control Act in the Congressional Record. These debates clearly show that the "second or subsequent conviction" phrase was aimed at recidivists, that is, career criminals.
Robert had no previous convictions for anything, so how could he be considered a repeat offender within the meaning of what Congress intended? What he should have received was a sentence of 14 years, 7 years for each crime. Justices John Paul Stevens and Sandra Day O'Connor strongly dissented in the Deal case. Stevens criticized the majority for being "driven by an elaborate exercise in sentence parsing" and "intricate grammatical analysis." He went on to say that "punishing first offenders with 32 year sentences does not deter crime as much as it ruins lives."
And that is exactly what the Deal decision is doing to Robert. Having already served 7 years in prison, he still faces 25 more years without benefit of parole. He will be 55 years hold when he is released.
Robert has exhausted every legal remedy open to him to get a reduced sentence. His appeals to the district, circuit, and U. S. Supreme courts were all summarily brushed aside. His only hope now is commutation and only President Bush can grant that.
My wife and I have been in constant contact with Robert over the last seven years and have visited him four or five times at the federal prison near Beckley, West Virginia. The officials at the prison respect him highly. They consider him a model prisoner who exerts a calming influence on his fellow inmates. And they have entrusted to him a number of responsibilities. Robert also continues to work on his undergraduate degree so that when he is released from prison he can make a positive contribution to society. In short, we believe Robert is completely rehabilitated.
Please don't allow this intelligent young man to fall between the cracks of our prison system. He is not just another criminal to be discarded and forgotten; he is a beloved son, brother, cousin, uncle, grandson, nephew and friend. Those who know and love Robert will never stop the fight to bring him the justice he so rightly deserves.
Will you help us in our effort to secure a commutation for Robert? If so, please sign the petition below. This petition will be sent to the Pardon Attorney in Washington, D. C.
Thank you from the bottom of our hearts.
Richard L. Troutman, Head Emeritus
History Department
Western Kentucky University
PETITION TO Ms. HELEN M. BOLLWERK, ACTING PARDON ATTORNEY, IN SUPPORT OF COMMUTATION FOR ROBERT D. SPIERS, JR.
We the undersigned respectfully request that the sentence of Robert D. Spiers, Jr,, be commuted from 32 years to 14 years for the following reasons:
(1) Such a reduction would accurately reflect the intent of Congress when it passed the Gun Control Act of 1968. The law was specifically aimed at career criminals and repeat offenders. No one who has read the Congressional debates could come to any other conclusion.
(2) Robert has been a model prisoner. He is highly respected by prison officials and exerts a positive influence on his fellow inmates.
(3) Robert is truly sorry for the crimes he committed. There is no question that he is fully rehabilitated and preparing to make a positive contribution to society when he is released.
If by a greater act of mercy Robert's sentence could be reduced even further, we would be most grateful.
You can further help this campaign by sponsoring it
The Fight injustice. Help bring Robert Spiers home. petition to pardon attorney, senators, congressmen,president was written by Richard Troutman & Delyn Spiers and is in the category Justice at GoPetition.
Fight injustice. Help bring Robert Spiers home.