Expungement of all nonviolent felonies in Pennsylvania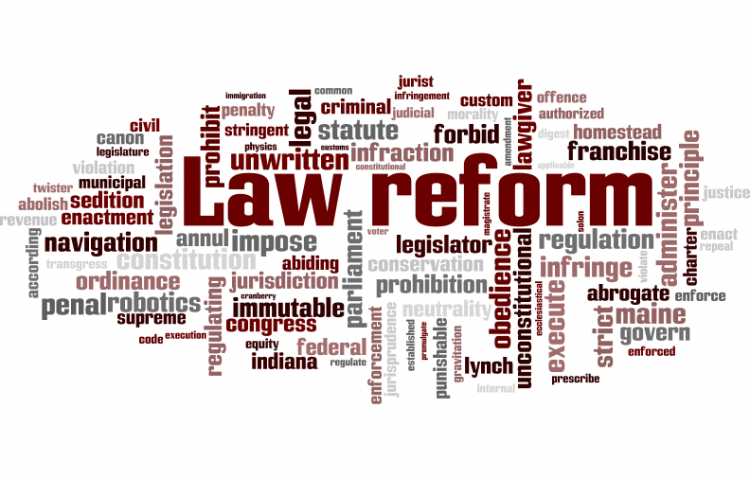 Target:

Harrisburg, Pennsylvania

Region:

Website:
Petition Background (Preamble):
In a world of technology it is increasingly difficult to find a job with a felony. It is understood when a murder has been committed or perhaps an assault against another human being.
However, there are those felonies that are nonviolent and a person should not have to pay for life. America is the only country in the world that holds a felony against a person for life.
It is down right inhuman to make a person wait five years after a five or ten years sentence for a nonviolent crime in order to be pardoned. I believe the real reason has to do with paperwork and not human rights.
People with felonies need to provide for their families just like anyone else and as a United States citizen deserve more from their government after there life has changed.
Few senators and state representative have attempted to introduce bills SB 391 and SB908 in Pennsylvania to pass laws to provide relief to hundreds of thousands of these reformed offenders who are struggling to make ends meet because they are going through life long punishment of unemployment or underemployment of flipping burgers or removing trash where as they could be earning decent wages to support their families and be law abiding productive tax paying citizens of our society.
I have written to Pennsylvania Governor, Attorney General, Senators and State representatives to change the board of pardon procedures to allow exceptions for speedy processing of pardon applications for people who have nonviolent felony conviction records but who have reformed themselves for certain circumstances such as Employment, Education, Immigration, adoption, custody and section VIII housing, similar to Georgia board of pardon and parole procedures which allows exception to typical 2-5 years waiting period (proposed waiting period in Pennsylvania is 7 years) since the completion of sentence before one can apply for pardon and 9 months waiting period (The waiting period in Pennsylvania is 3 to 4 years) for processing of application before the board of pardon to grant a hearing for expungement.
We want to allow those of us who make a difference and have indeed changed our lives to expunge our felonies and get on with living. We have already paid for our crimes.
That is at least five years after you have served your time or completed whatever sentence was handed down.
In the meantime what do you do about employment? or supporting you family?
Could this be why there is so much recidivism?
Please allow the expungement of nonviolent crimes in Pennsylvania.
Pennsylvania board of pardon and parole should change their procedure to allow exception for speedy processing of pardon application for reformed people in special circumstances such as employment, education, immigration, adoption, custody and section VIII housing.
The price that is being paid is too high and people who have changed their lives, cannot find employment even after they have done their time. HB908 "Second chance bill" should be passed immediately allowing Expungement of all nonviolent criminal records as barriers to employment.
You can further help this campaign by sponsoring it
The Expungement of all nonviolent felonies in Pennsylvania petition to Harrisburg, Pennsylvania was written by PowerEngineer and is in the category Law Reform at GoPetition.
Expungement of all nonviolent felonies in Pennsylvania