Enough talk – Time to Back Tuna Trade Ban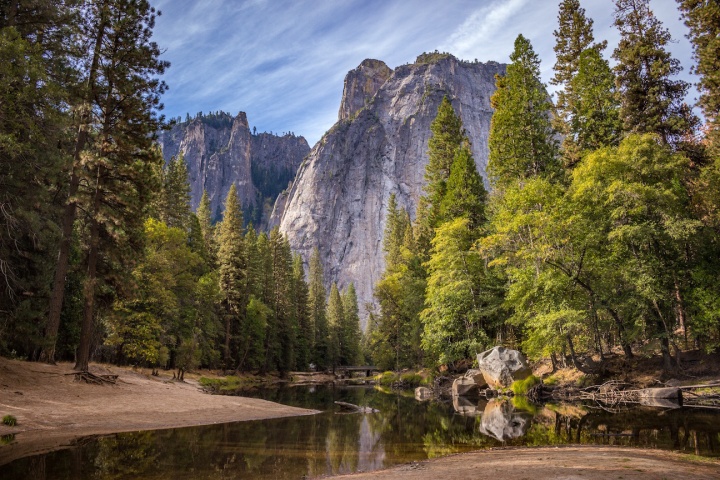 Target:

Gemma Parkes, WWF Mediterranean

Region:
Brussels, Belgium/Rome, Italy - France, other European countries and the EU Commission will in the next days confirm their final position regarding a temporary trade ban on Atlantic bluefin tuna, a measure shown by science as offering the best chance to save this overexploited species from extinction.
The 175 member countries of the Convention on International Trade in Endangered Species of Wild Fauna and Flora (CITES) next meet on 13-25 March in Doha, Qatar, where Atlantic bluefin tuna will be the headline species. Global fisheries experts at the United Nations Food and Agriculture Organization (FAO) already stated in December that evidence clearly shows this endangered species fits requirements for an international trade ban – through a listing on CITES Appendix I.
ICCAT science shows tuna needs protection, but they fail to act
Meanwhile, in October the scientific committee of the International Commission for the Conservation of Atlantic Tunas (ICCAT) – the management organization still failing to ensure the sustainable management of fishing for Atlantic bluefin tuna – also showed that this fish amply meets the necessary criteria for a CITES Appendix I listing.
Sarkozy declares support for tuna
But the first European leader to openly declare his support for the trade ban was France's President Nicolas Sarkozy, who at a national maritime event last July said, "France supports listing bluefin tuna on the CITES convention to ban international trade. (...) Ours is the last generation with the ability to take action before it's too late – we must protect marine resources now, in order to fish better in future. We owe this to fishermen, and we owe it to future generations."
France, which plays a key role in Atlantic tuna fishing, is central to this debate. WWF calls on President Sarkozy to remain true to his word in championing the tuna trade ban – and also calls on Spain, holder of the rotating European Presidency and another EU country with a strong tuna fishing tradition, to show leadership on this issue of vital importance to both industry and wider marine conservation.
In everyone's interest to act – NOW!
"What is so frustrating now is that ultimately our interests are all the same – fishers, consumers, conservationists, and politicians whose duty it is to ensure future generations have a healthy environment and food to eat," said Dr Sergi Tudela, Head of Fisheries at WWF Mediterranean. "WWF wants to see the future survival of Atlantic bluefin tuna, which has been fished and eaten in the Mediterranean since time immemorial. It is inconceivable that this pattern of sustainable fishing should be ruined by one, two decades of greed and bad management."
Outgoing European Commissioners for the environment and fisheries are in disagreement over the issue. Environment commissioner Stavros Dimas is in favour of the trade ban, urging the widespread view that this is shown to have the best chance of ensuring the conservation of Atlantic bluefin. But fisheries commissioner Joe Borg of Malta – a country where tuna is big business – is continuing to take the industry line that the fleets must continue fishing, whatever the long-term cost to this fragile species.
"In a year when the EU kicks off its reform of the highly imperfect EU Common Fisheries Policy, this is a golden opportunity for the European Commission to start how it means to go on – by backing measures in global fisheries management that in the long-term ensure sustainable fishing and seafood consumption, both in EU waters and beyond," added Tudela.
The next scientific assessment of tuna populations likely to yield fresh data will not be for several years. Atlantic bluefin tuna is a long-lived species so it takes time for any change in its populations to be detectable – a routine assessment is scheduled for September 2010, but this will provide no new insights. The high incidence of illegal fishing – exacerbated by insufficient management measures adopted in recent years – makes population growth extremely unlikely. Postponing action again will only allow one more season of massacrous fishing activity in the Mediterranean Sea.
Half measures will not be enough
Some opponents claim an alternative listing on CITES Appendix II – which requires export permits to be issued but does not outlaw commercial trade – will be sufficient to improve the status of Atlantic bluefin tuna. WWF says this would again be too little too late. Effective implementation of an Appendix II listing would be highly doubtful because decisions on catches and quotas would revert to ICCAT, the very body that has repeatedly failed to sustainably manage the species to date.
"The only measure that can truly have the necessary impact now is to suspend international commercial trade – simple as that," added WWF's Sergi Tudela. "There has been enough talk, enough analysis, enough debate – the facts are clear, the science is clear, the imperative is clear – it is time for President Sarkozy and others to step up to this historical challenge, and take the courageous political decision to safeguard an industry and a species that are as strong a part of Mediterranean culture and life as olive oil and sunny afternoons."
We, the undersigned, demand suspension of international commercial trade of the bluefin tuna and allow the fish to develop into safe numbers.
The Tuna clearly shows evidence this species fits requirements for an international trade ban through a listing on CITES Appendix I.
Ours is the last generation with the ability to take action before it's too late we must protect marine resources now, in order to fish better in future. We owe this to fishermen, and we owe it to future generations. We owe it to the tuna to have them protected by us.
Thank you for reading this and taking action.
You can further help this campaign by sponsoring it
The Enough talk – Time to Back Tuna Trade Ban petition to Gemma Parkes, WWF Mediterranean was written by Shaktiva Irahs and is in the category Environment at GoPetition.
Enough talk – Time to Back Tuna Trade Ban