End The NSW Trustee & Guardian Abuse of Protected Person's Assets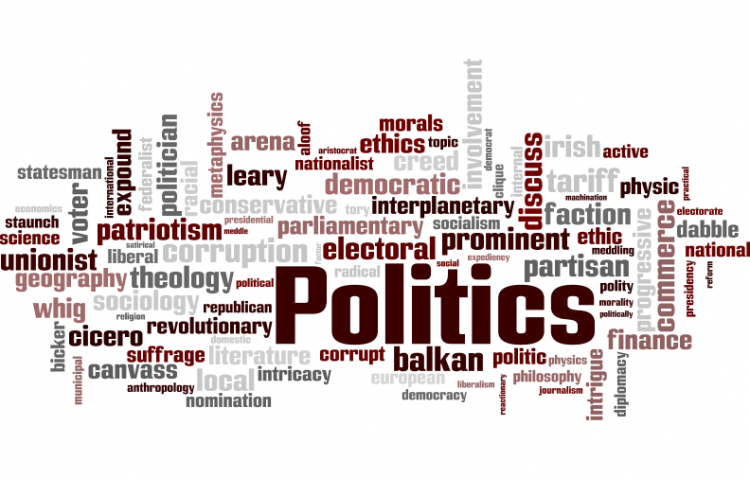 Target:

Mr B Hazzard MP Attorney General in and for the State of NSW

Region:
THE NSW TRUSTEE AND GUARDIAN ARE A LAW UNTO THEMSELVES WITH NO RECOURSE FOR PERSONS WHO ARE UNDER THEIR DICTATORSHIP. END THEIR TYRANNICAL SUPPRESSION OF PEOPLE'S LIBERTY AND MAKE SURE AN INDEPENDENT WATCHDOG IS SET UP TO MONITOR NSW TRUSTEE DECISION MAKING IS IN THE PROTECTED PERSONS BEST INTERESTS NOT THE NSW TRUSTEE'S BEST INTERESTS.
DEMAND that an Independent Committee made up of Non Public Servants be given the power to review NSW Trustee and Guardian decisions. DEMAND that the NSW Trustee and Guardian be stripped of their dictatorship of total control of another's assets.
WHY IS THIS IMPORTANT TO YOU?
If you are a disable person and are taken to the Guardianship Tribunal and are put under the Public Guardian and the NSW Trustee, then the NSW Trustee will manage your finances and take a proportion of your assets every month as their fees.
The Public Guardian makes decisions where you live, your health and dental. Your family have no say in your health, or financial affairs what so ever. If you had a Enduring Power of Attorney and or an Enduring Guardian before being put under the NSW Trustee and Guardian, it will be worthless.
In the Public Interest this sad story involves EVERY AUSTRALIAN. This could happen to you. Mr A Carew a 91 year old man with dementia cared for by his daughter is slowly been stripped of his assets by the NSW Trustee and Guardian.
In July 2012 Mr A Carew inherited $520,000. In April 2014, Mr A Carew has $190,000.00 left. Why?
His daughter and carer, a animal rights advocate (Bilpin Horse Rescue) in 2012 presented various properties for approval to the NSW Trustee for her father to buy to live in, as they had no permanent accommodation for themselves and their animals. The NSW Trustee refused to release Mr Carew's money to buy any property. WHY? No reason was given.
Do you think this is right ?
His daughter, took the matter to the Supreme Court of NSW in 2012 to ask his Honour to make a ruling that her father could buy a property to live in with his assets. The Supreme Court had the power to grant the request, but refused to exercise that power. What is the point of giving a court power that they refuse to use?
It was sadly a case of one Government body protecting another. The cost to Mr A Carew's estate was $92,000. The daughter went to court for her father and the NSW Trustee defended their decision in court using Mr A Carew's money. The NSW Trustee were given indemnity costs which amounted to over $44,000 of Mr A Carew's money and took costs when the Judge stated that neither side were to charge the other for court costs. To get some of that money back that the NSW Trustee have no right to, will cost Mr A Carew's estate more money. ARE YOU GETTING THE GENERAL PICTURE NOW. THIS IS A TOTAL ABUSE OF POWER. DO YOU THINK THIS IS RIGHT? WOULD YOU LIKE IT TO HAPPEN TO YOU? IT COULD HAPPEN TO YOU.
Mr A Carew's daughter then appealed to the NCAT in Goulburn Street SYDNEY NSW to review the Trustee's decision that they refuse to release Mr A Carew's assets to buy a property to live in. The Judge upheld the decision made by the Trustee not to allow Mr. Alan Carew his own money to buy his own property and found that it was reasonable to dissipate Mr Carew's assets within three years and, then have him cared for in a Nursing home facility.
The NSW Trustee have not acted in Mr Carew's best interests. It is everyone's right to own their own home if they can afford to. HELP Mr ALAN CAREW GET HIS MONEY RELEASED FROM THE GREEDY HANDS OF THE NSW TRUSTEE TO BUY A HOME FOR HIMSELF TO LIVE IN BY SIGNING THIS PETITION.
By refusing to allow Mr Carew the right to own his own home, the NSW Trustee is forcing Mr Carew and his daughter to pay the high costs associated with rental accommodation, unnecessary financial costs of having to move every year ($19,000.00 alone in removalist costs in less than 2 years) and are placing extreme physical, emotional and financial burden on an old demented man and his daughter.
This is a complete abuse of power and a dictatorship over people who cannot defend themselves because the laws are made to protect the NSW Trustee and Guardian not the protected person. Every person in Australia is affected by this abuse.
We the undersign, petition the Speaker and the Members of the house of Representatives of the State of NSW and the NSW Senate to enact legislation to prohibit the plunder of protected persons estates with unnecessary administrative costs and litigation by the NSW Trustee.
1. Appoint a non Judicial panel of four members of the public, (not public servants), to review former decisions of the NSW Trustee and establish that the NSW Trustee acted in bad faith to denude protected persons, such as Alan Carew of his estate by the NSW Trustee. The panel shall have three months to complete its investigation and publish its findings.
2. Review the policy the NSW Trustee, the Attorney General's Office and the Crown Solicitor of NSW in relation to estates of protected persons, such as Alan Carew.
3. Legislate that The NSW Trustee perform their duties gratis for protected persons.
4. As a consequence where written complaints are lodged by interested person (s) with the The NSW Trustee that a four member tribunal investigation the allegations and if found proved return the whole estate to the protected person.
5. Legislate the panel to have such powers and make orders to;
a Order the NSW Trustee to pay the victim/victims such as Alan Carew, $500,000.00 for denuding his/their estate.
b. Order each of the Officers of the NSW Trustee who made those orders to refuse Alan Carew to purchase his rural property, pay the victim $30,000.00 from his/her own assets.
c. Order the State of NSW to pay;
- $100.000.00 as a general deterrent for the misadministration of the estate of the protected person.
- appoint independent auditors, to audit each and every protected persons' assets to identify and investigate similar abuses by the NSW Trustee in concert with the Attorney General.
6. Legislate to make orders to award a victim such as Alan Carew damages and compensation commensurate with the losses sustained by Alan Carew's estate.
You can further help this campaign by sponsoring it
The End The NSW Trustee & Guardian Abuse of Protected Person's Assets petition to Mr B Hazzard MP Attorney General in and for the State of NSW was written by paula Carew and is in the category Politics at GoPetition.
End The NSW Trustee & Guardian Abuse of Protected Person's Assets