Elementary School Boundary Changes: Board of Education Request Alternatives to Option #5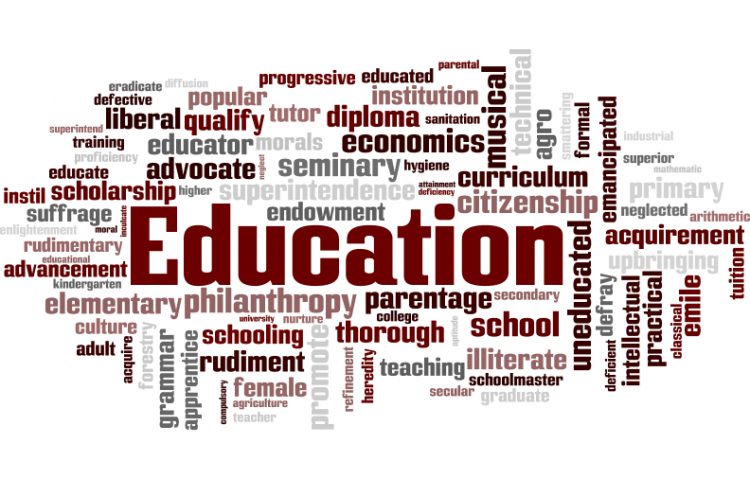 Target:

Montgomery County Public Schools Board of Education

Region:

Website:
On the matter of the Board authorized boundary study to review the elementary school assignments of Bethesda, Chevy Chase, North Chevy Chase, and Rosemary Hills elementary schools, the Superintendent has made his recommendation for Option #5 of the boundary changes reviewed by the Boundary Advisory Committee.
Option #5 reassigns the East Bethesda community from Rosemary Hills ES to Bethesda ES K-2, reassigns the Paddington Square Apartments community from Bethesda ES to North Chevy Chase ES 3-6, and reassigns a portion of the Summit Hills Apartments from North Chevy Chase ES to Chevy Chase ES 3-6. In addition, Option #5 also moves two pre-K classes and one Autism class from Rosemary Hills ES to Rock Creek Forest ES.
In summary, under Option #5: Bethesda communities west and east of Wisconsin Ave will matriculate K-5 to Bethesda ES; the Paddington Square Apartments and Rosemary Hills communities would matriculate K-2 to Rosemary Hills ES and 3-6 to North Chevy Chase ES; and the Chevy Chase, Paddington Apartments and Summit Hills Apartments communities would matriculate to Rosemary Hills ES K-2 and Chevy Chase ES 3-6. Notably, Rock Creek Forest ES, which is already an educational load and financial resource burdened school, would receive an additional two pre-K and one Autism classes.
The findings of the Boundary Advisory Committee report were extremely inconclusive, with the written reports of the thirteen individuals on the committee and the PTA opinion papers all giving widely differing and contradictory opinions.
The Boundary Advisory Committee process itself was implemented in an inherently flawed manner. Six of the thirteen members of the committee were East Bethesda residents. The self-defined criteria used by the committee were biased towards just one of the four Areas of Focus identified by the Board of Education, with six of the ten criteria addressing Geography, while only one addressed Facility, one addressed Population, and two addressed Stability. Tellingly, one of the criteria specifically mentions East Bethesda, "keep East Bethesda community together", the only such mention of a community in the criteria.
In contrast, the MCPS Regulation governing the school boundaries process states that "plans should be established to promote the creation of a diverse student body in each of the affected schools" while stipulating geographic considerations "when other factors do not require otherwise".
Reducing the African American, Asian, Hispanic, 2 or More, FARMs and ESOL populations across the board at Bethesda ES, already with a 62.5% white population, hardly appears to be creating a diverse student body at each of the affected schools, and a factor that would take precedence over providing walking access (which would not be the case in any event for East Bethesda residents, as they would be crossing both Wisconsin Ave and Old Georgetown Rd in order to walk to Bethesda ES).
Incidentally, according to the statistics provided in the superintendent's recommendation statement, Bethesda ES would show a net decrease of 6-7 students each from their African American and Hispanic populations, and a net decrease of 17 FARMs students. Whether this is a reasonable representation of the statistics seems highly suspect, the true numbers likely being significantly larger decreases in those populations.
The superintendent's recommendation appears to be drawn based on selectively picked out portions of the Boundary Advisory Committee report, while significant findings of the committee are disregarded and not addressed.
Additionally, despite stipulation in the MCPS Regulation that "input from other organizations and individuals who have provided comments" are to be considered by the superintendent in developing his recommendation, no such considerations of Rosemary Hills Neighbors' Association comments or comments from individuals in our community are evident in the superintendent's recommendation statement.
Finally, the overbearing emphasis during this process on "walking access", "keeping communities together", "travel times" and "bus rides" is uncomfortably akin to the national "neighborhood schooling" movement, which "when implemented, usually means some children get public schools that are racially identifiable and high-poverty, while others get schools that are selective, highly resourced and in effect function as "private" schools for the white and affluent" according to the NAACP. This issue has come to light highly visibly in Wake County, North Carolina, where a citizen's movement has ousted in recent elections a school board that has recently been reversing the long-standing Wake County diversity plan. Montgomery County should be better than this.
Therefore,
We, the undersigned, call on the Montgomery County Public Schools Board of Education to request by majority vote that alternatives to the superintendent's recommendation be developed for Board consideration, during their worksession on November 2, 2011 at the Meeting on Boundaries and Facilities Alternatives.
You can further help this campaign by sponsoring it
The Elementary School Boundary Changes: Board of Education Request Alternatives to Option #5 petition to Montgomery County Public Schools Board of Education was written by Takatsugu Amano and is in the category Education at GoPetition.
Elementary School Boundary Changes: Board of Education Request Alternatives to Option #5