Einrichtung einer unbefristeten Stelle im Arbeitsbereich Chinesisch der Uni Bonn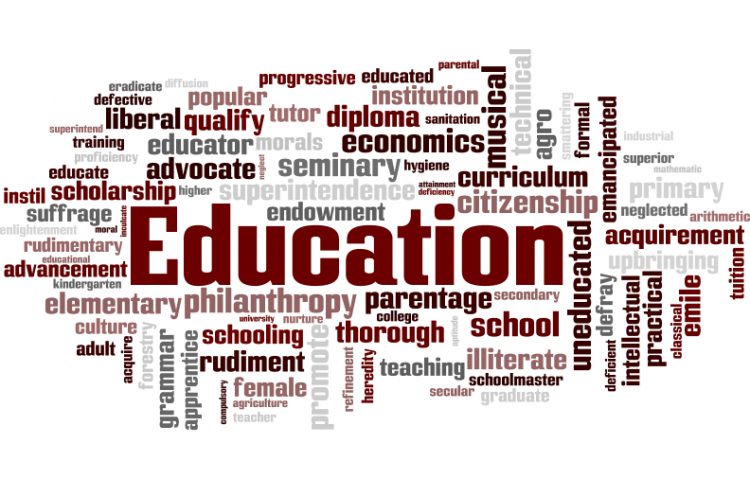 Target:

Universität Bonn

Region:
Hallo Leute! Wie sicher die meisten von euch, die Chinesisch studieren, schon gehört haben, muss auch unser derzeitiger Leiter der Chinesischabteilung, Herr Sebastian Vötter, uns bald wieder verlassen. Da diese Situation des ständigen Wechsels aber für uns Studenten (die wir ja schließlich jetzt auch alle Studiengebühren zahlen müssen) völlig unhaltbar ist, rufe ich euch alle dazu auf, mit mir zusammen eine unbefristete Stelle für Herrn Vötter zu fordern! Wie ich kürzlich erfahren habe tut sich langsam etwas, nachdem einige Studenten und Dozenten bereits unseren Rektor angeschrieben haben, überlegt man nun eventuell solch eine unbefristete Stelle einzurichten. Leider ist noch nicht abzusehen wann die endgültige Entscheidung gefällt wird.
Sollen wir abwarten, bis Herr Vötter sich – notgedrungen – bereits eine neue Arbeitsstelle gesucht hat und wir wieder eine völlig fremde, neue Person als Abteilungsleiter vor die Nase gesetzt bekommen? Wollt ihr euren Abschluss bei jemandem machen, der euch überhaupt nicht kennt und nicht einschätzen kann? Ich bin der Meinung, dass Herr Vötter diesen Posten verdient hat. Er hat bereits sehr viel Arbeit in unsere Abteilung investiert und ich bin davon überzeugt, dass er sich auch weiter in diesem Maße und sogar noch viel mehr engagieren wird, wenn er endlich die Perspektive eines sicheren Arbeitsplatzes bekommt.
Also bitte beteiligt euch an dieser Onlie-Petition zur Einrichtung einer unbefristeten Stelle im Arbeitsbereich Chinesisch!
Uns Studierende nimmt man ernst, aber erst sobald wir uns wirklich engagieren. Es ist für eure Zukunft und für die des Ganzen Arbeitsbereichs. Je mehr wir uns zu Wort melden, desto bessere Chancen haben wir! Die Mithilfe eines jeden Einzelnen von euch kann so viel bewirken, denn unsere Stimmen zählen – ihr werdet sehen! Bitte erzählt auch allen die ihr kennt von dieser Aktion!
Wir, die Studierenden der Chinesischabteilung der Universität Bonn, fordern die Einrichtung einer Unbefristeten Stelle für unseren derzeitigen Abteilungsleiter Herrn Sebastian Vötter! Dies ist ein unerlässliches Kriterium für die Wahrung der Qualität unserer Ausbildung!
You can further help this campaign by sponsoring it
The Einrichtung einer unbefristeten Stelle im Arbeitsbereich Chinesisch der Uni Bonn petition to Universität Bonn was written by Anne and is in the category Education at GoPetition.
Einrichtung einer unbefristeten Stelle im Arbeitsbereich Chinesisch der Uni Bonn