DON'T recast Sienna Guillory as Jill Valentine in 'Resident Evil 5'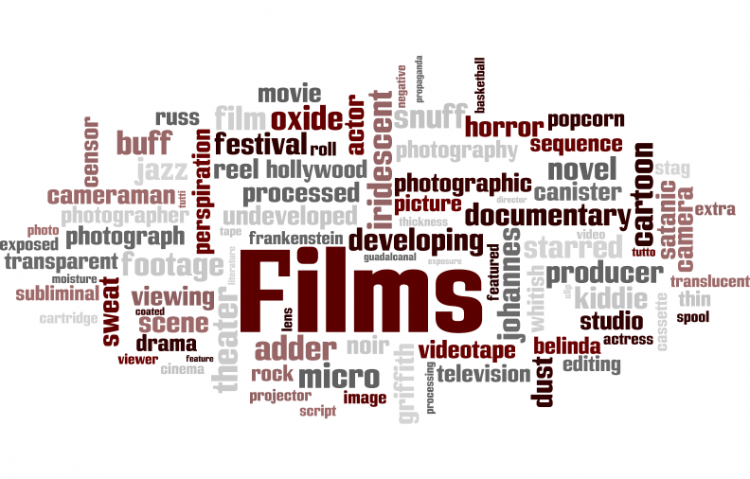 Target:

Sony Pictures, Capcom, Sienna Guillory Paul W.S. Anderson, Milla Jovovich,

Region:

Website:
Hey fans!
29th August 2011 shall be remembered as the day when Sienna Guillory walked out of the crucial meeting and tweeted us the news we desperately wanted to hear – she was officially cast as Jill Valentine in 'Resident Evil: Retribution'! I am writing to express my gratitude to all of the voters for supporting my petition to convince Sony Pictures not to recast Sienna Guillory. It is an incredible achievement for an online petition to receive 1200+ votes in 17 days and it was pleasing to see every vote bringing one step closer to fulfilling our ultimate goal.
I am proud to share that my petition made a difference because a source, who cannot be named, informed me that the petition caught the eyes of the cast and the crew, especially one individual who is highly ranked within the Sony Pictures division. The source told me that the petition played a role in the casting and it is satisfying to know that our effort/hard work of spreading the word globally about the petition was worthwhile.
Sienna Guillory herself expressed her gratitude to me via twitter for formulating the petition. Also, she kindly decided to be my 'follower' which is something I will forever cherish. It would be the icing of the cake if Milla Jovovich decided to be my 'follower' because there is nothing better than having two of the most badass actresses of 'Resident Evil' to become your 'followers'!
In closing, the supporters of the petition deserve to give themselves a pat on the back because you contributed to making a difference. If it was not for your overwhelming support, Sienna Guillory may have ended up being recast as Jill Valentine. You have clearly demonstrated to be the BEST fans ever because your dedication and love is nothing like I have seen. You guys rock! I wish you all the best in the future and may 'Resident Evil: Retribution' be the most badass movie ever!
P.S. You can follow me on twitter. My account is lukepowers_16
Cheers!
Luke
There is heavy word being spread around that Sony Pictures is considering of recasting Sienna Guillory as Jill Valentine. The potential recasting is very worrisome and devastating to every living, passionate 'Resident Evil' fan around the world because we truly believe that Sienna is the ONE and ONLY Jill Valentine. When Sienna Guillory graced the screens as the beloved Jill Valentine in 'Resident Evil: Apocalypse', we instantly knew that she was BORN to play one of the most iconic characters from the games. Sienna nailed and perfected the role in every way - she was flawless!
It will be absolutely selfish and stupid of Sony if they will recast Sienna as Jill because she is a HUGE fan favourite in the 'Resident Evil' community. Recasting Sienna will clearly indicate that Sony has no respect towards to the passionate fans that have been yearning for years to see Sienna return once again in a lead role in a 'Resident Evil' sequel. Sony Pictures MUST realise that if they do go ahead with the recasting, it will end up being THE killer blow to the franchise because every living fan will be too devastasted to go and see RE5 thus the movie will have a HIGH chance of performing miserably at the box office. We will be feeling too hurt as well as we will not have any faith to support the movie. Sony Pictures needs to wake up by realising that it is not all just about what the studio wants but also what the FANS want.
The success of RE5 will depend on the availability of Sienna Guillory because she is such an intergal to the franchise. Sienna is so important to the franchise that the franchise itself is at risk of losing the majority of the fans that have supported the movies throughout the years. Thus, Sony must not recast Sienna in order to avoid a massive fan outrage! It will be an act of betrayal if Sienna ends up getting flicked off the set. This will be perceived as unprofessional and rude because she has been training heavily for MONTHS to get in shape for the physically-demanding role, as well as she has been officially signed on to return since March. It is not considered as moral to ignore/recast Sienna who happens to be a very loyal fan to 'Resident Evil'.
It is your choice, Sony. Do you want to see the franchise hit a new low or see the franchise hit a new high? Also, do you want the fans and moviegoers to forever hold a grudge towards to your company? It is best not to give yourself a bad reputation. By the way, this petition is NOT the sole evidence of Sienna's popularity. Fans have expressed their disgust, anger, disappointment countless of times on Twitter and the rage continues to grow by the minute.
Please for the sake of living up to the fans' dream of seeing Sienna returning once again as the badass Jill Valentine well as to keep the future of the franchise remained intact, do NOT recast Sienna! End of story.
Note: Read 'background' for the full story.
Please sign the petition if you are a beloved 'Resident Evil' fan that desperately wants to see Sienna Guillory return as Jill Valentine in 'Resident Evil 5'. Putting your name down will be enough to show that you are against the idea of Sienna being recasted.
PLEASE spread the word that this petition exists - I want this petition to be spread around GLOBALLY as soon as possible. We must unite together to make a stand and we can make a difference. This petition will give us every possibility to prove Sony that Sienna is the ONE and ONLY Jill Valentine. Every vote brings one step closer to fulfilling our dream of securing Sienna as Jill forever. Thanks for your time for reading the petition and your support will be most appreciated!
P.S. You can follow me on Twitter. My account is lukepowers_16
The DON'T recast Sienna Guillory as Jill Valentine in 'Resident Evil 5' petition to Sony Pictures, Capcom, Sienna Guillory Paul W.S. Anderson, Milla Jovovich, was written by lukepowers_16 and is in the category Films & Movies at GoPetition.
DON'T recast Sienna Guillory as Jill Valentine in 'Resident Evil 5'