Don't Leave Us In The Dark SCE: Keep The Lights On in Santa Barbara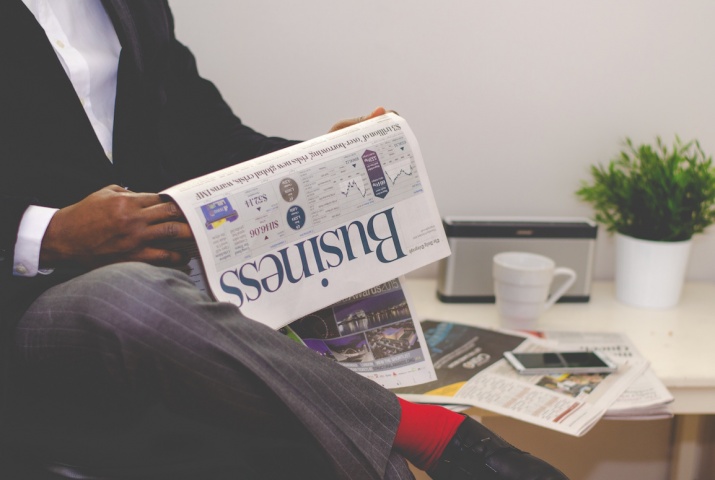 Target:

Pedro Pizarro, President, SCE, Theodore (Ted) F. Craver, Jr. Chairman, President, CEO Edison

Region:
This petition seeks the support of all downtown Santa Barbara Businesses to convince SCE to make it their #1 Local Priority to fix the crumbling Electrical Infrastructure in the Santa Barbara Business District.
Public safety and the economic vitality of Santa Barbara are at serious risk, and we want to see this escalated to an urgent priority, to be tackled immediately after the holiday season.
To: Pedro Pizarro, President, SCE
From: Restaurants and businesses in Santa Barbara Business District
Regarding: Frequent Power failures in Santa Barbara Business District
Date: 12-19-14
We, as a group of affected businesses and citizens and your customers, wish to voice our concern about the lack of priority given to repairing the electrical infrastructure servicing our area. Especially right now, many of us restaurateurs, for example, are thinking, every day: "What if our power goes out tonight, during the middle of the holiday season, with a full house and many large groups?" Other businesses face similar challenges.
We appreciated the recent outreach from SCE spokespersons who explained the different factors causing the damaging October 2-3 outage (and others), and their honesty in acknowledging its cause as equipment failure. But there is a serious problem here when your maintenance system can allow something this damaging to occur.
After hearing your presentation it is clear that the way you prioritize maintenance checks and equipment upgrades is missing the boat in terms of accurately targeting and proactively repairing equipment most in need of repair. For instance, you can't equate a restaurant's 2 or 3 electrical panels to 2 or 3 in a residential area. A full busy restaurant suddenly going dark affects many more people. Business failures should be much more highly weighted and more urgently addressed: more people are endangered, our staff loses wages and we bear severe financial hardship, including loss of food, lawsuits if someone is injured, time and expense restarting and re-configuring computer systems, etc. Multiply that by dozens of businesses in the highly concentrated SB Downtown Corridor, as happened recently and you have a real nightmare.
In short, most of us in the local business community now feel public safety (traffic lights out, people trapped in elevators), the economic well-being of our employees, the financial stability of our businesses and the businesses we work with, and Santa Barbara's value as a tourist destination, are now actively threatened by these increasingly common outages, which are not tied to any seismic emergency, weather event, or other"acts of God", all of which we'd understand. But preventable equipment failure? Even your tech staff said to one restaurant owner, that they "can't believe how old and how bad a shape the equipment and infrastructure are in".
But we are not satisfied from the SCE presentations that there is any urgency to fix the problem with the immediacy it deserves. We heard "one or two years, we are working our way towards it", etc. Meanwhile when it happens, who bears the cost? It's not SCE, it's us. If you do bear any cost it gets passed on to us, as in the pending rate increases that are heading our way. And if we put in a claim, it is denied or ignored. We can't pass extra costs along to our customers or neglect their needs: if we did we'd be out of business in a hurry. It's not fair in any sense to make those who bear the burden of dealing with the hardship of a preventable outage, pay the cost as well.
But we are not presenting this to complain. We are past that point. We want to see something done about it, in the short term, not one or 2 years, especially after 3 more recent outages affecting our business district and the Goleta area as well.
In fairness to SCE, if you are in any way hampered by local, state or any other regulations that would impede swift attention to these issues, we as a business community are willing to work together with you to push for exemptions or exceptions that would cut through the red tape. But it is time for you as a company to step up, change your mindset from accepting why positive change can't be achieved, to pursuing ways it can.
The signatures below indicate how many are affected by this and that change is not just desired but needed to ensure the safety of our citizens and the health of our local economy.
We thank you for your attention to this matter and look forward to a prompt response from your company.
Sponsors:
Richard Yates and Tina Takaya, owners: opal restaurant and bar.
Elaine and Alberto Morello, owners: Olio e Limone Ristorante, Olio Crudo Bar, & Olio Pizzeria®.
And the many undersigned concerned local businesses and individuals.
You can further help this campaign by sponsoring it
The Don't Leave Us In The Dark SCE: Keep The Lights On in Santa Barbara petition to Pedro Pizarro, President, SCE, Theodore (Ted) F. Craver, Jr. Chairman, President, CEO Edison was written by Richard Yates, Tina Takaya, Elaine and Alberto Morello, local restaurant owners and is in the category Business at GoPetition.
Don't Leave Us In The Dark SCE: Keep The Lights On in Santa Barbara