Don't Adopt ADU Ordinance: Not Right for All Lexington Neighborhoods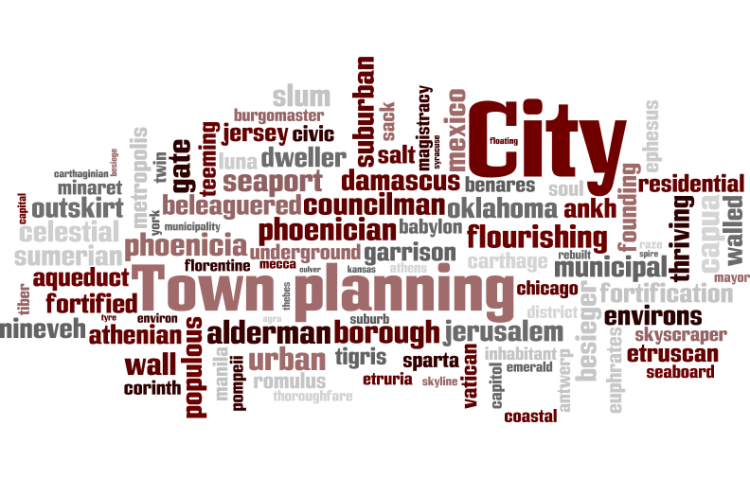 Target:

Urban County Council Members, Lexington-Fayette County, KY

Region:

Website:
If you believe ADUs—second, complete and independent dwellings on single-family lots—are not right for your street and neighborhood in Lexington, please sign our petition today.
>> Up for FINAL COUNCIL VOTE THIS THURSDAY, October 28, 2021, the "Accessory" Dwelling Unit ordinance ZOTA 2019-5 (as amended) would allow a second dwelling-- an apartment or backyard house-- on nearly* any single-family lot in Lexington (see https://lexington.legistar.com/LegislationDetail.aspx?ID=5161442&GUID=B8D40679-4347-402D-B473-A36F127F143B&Options=&Search=). The ADU would be allowed in roughly the space and siting currently allowed to a house or an existing garage (as little as 18 inches from the property boundary). It could be rented.
>> The second dwelling unit or ADU would be permitted to house-lots of any size in all residential zones and locations throughout Lexington, even zones that already make regular provision for second and multiple dwellings with established standards. No "zone change" or MAP amendment will be needed for specific locations, because this is a comprehensive change in the TEXT of the zoning regulations to make provision for the second dwellings in all residential zones by right. The owner would simply apply for a building permit to add or convert space for the second dwelling, following a meeting with city staff to discuss guidelines in an advisory ADU manual. The owner must also consent to add certain restrictions pertaining to the ADU use to the property deed.
>> The "Accessory" Dwelling Unit is generally limited to 800 square feet (625 square feet if the house is quite small), with no size limit if within a basement. *A detached (stand-alone) ADU could only be established by conversion of an existing garage or accessory building. It is not very clear whether the conversion could include an addition, for example a second story on a garage. Adding extra parking on the lot is allowed but not required. Occupancy is limited to two adults plus any children, and an owner is required to reside on the lot. Either dwelling or both may be rented. A conditional use permit, granted by the Board of Adjustment after a public hearing, is required only if the ADU is used as a short-term rental like Airbnb: the permit would allow ADU stays of single parties (up to two people) for less than a month, not oftener than once a week.
============================== DIFFERENT PEOPLE IN LEXINGTON HAVE DIFFERENT REASONS FOR FINDING THE PROPOSED ADU ORDINANCE NOT RIGHT FOR ALL LEXINGTON AT THIS TIME. Some of their concerns and ideas are added below. IF YOU BELIEVE THE ADUS AS PROPOSED ARE NOT RIGHT FOR YOUR STREET, BLOCK AND NEIGHBORHOOD, PLEASE SIGN THE PETITION ASKING THE URBAN COUNTY COUNCIL NOT TO ADOPT THE ADU ORDINANCE. ===================================
This petition is circulated for the Fayette County Neighborhood Council by President Walt Gaffield and the Council board. Personal information is held in strict confidence. Your name, street address and optional comment are delivered only to the Urban County Council. Check the Anonymous box if you do not wish your name to be shown online. =====================
>>> Enforcement? Many believe that the recorded deed restriction that will be required for properties establishing ADUs is not enough to ensure that the the city can or will enforce the ADU regulations, especially regarding how many live there and whether an owner is resident. Any restriction on the frequency of short-term stays is especially hard to regulate. Though illegal ADUs are widely acknowledged to exist already, there is no evident provision in the proposed ordinance to bring them under the new regulations.
>>> Market-driven ADU construction? A key concern is the impact of the ADU ordinance on Lexington neighborhoods where student or tourist demand is high. The ADU option also appears to be very attractive to investors desiring to improve a property and realize a substantial gain in selling it as a home with an income-bearing unit on the side. Many present and potential homeowners, longtime residents and new buyers alike, do not welcome this investor-driven redesign in established neighborhoods. Will it make truly SINGLE-family homes more expensive, in competition with those that offer an "income opportunity" in the second dwelling on the side?
>>> Granny Flats, and apartments to help family and people with disabilities? Most of Lexington's seniors and caregivers of seniors and people with disabilities recognize that the city already has established processes to permit owners to establish complete dwelling areas with full second kitchens shared within the single-family home. No ZOTA to amend current zoning is needed for that. The permitting process for such suites or "home extensions," usually established without need of a public hearing, deserves to be improved and made better known. It can help keep people from being driven to costly institutionalized care when it is unwarranted. It enables those aging in place or providing care to others to adapt to changing situations as needed while keeping their housing at moderate rates. If similar, but fully independent second dwelling units (ADUs) are to be allowed for rent under the same zoning, there is concern that this rental use may compromise affordability for people adapting their home to offer support for friends and family without charge.
>>> Increasing housing affordability? Relatively extensive survey data from Portland, Oregon in 2013 and 2017 (291 and about 280 respondents, respectively, comprising 43% owner response in 2013 but much lower in 2017) show in 2013 only about 15% of the ADUs rented well below market rate, or used without charge by those within the household, friends, relatives, or their caregivers. On average, the ADUs were rented at market rate for the vicinity. Allowing for the 15% that yielded little or no rent, this should mean that ADU rents in general stood somewhat above the market rate. Rents as reported by owners in 2017 were far more complex, but included 56% of owners reporting rent at or above market value; 31% reported the unit currently being used for short-term housing like Airbnb.
>>> Significant increase in housing supply? In 2016, Portland municipal data tallied 615 permits issued for accessory dwelling units, almost rivalling the 957 permits for single-family dwelling units, or houses (see the Portland Housing Bureau's January 2018 State of Housing in Portland report). That same year, permits for more than 4,194 multi-family dwelling units were issued—nearly SEVENFOLD the number of ADU permits. Plainly the lesson from Portland is this: If Lexington seeks to meet a growing demand for affordable housing where land is scarce, devoting commercial land to multi-family housing can do most. Many in Lexington believe policies and ordinances to repurpose underutilized commercial land for apartments should come first, since they will best address our community's need without unfairly challenging and compromising established neighborhoods.
We the undersigned petition the Lexington-Fayette Urban County Council not to adopt the ADU ordinance ZOTA 2019-5 as amended. It is not right for our neighborhoods. With our signature we affirm that we are residents of Lexington/Fayette County at the street address furnished for Councilmembers, but not displayed online.
You can further help this campaign by sponsoring it
The Don't Adopt ADU Ordinance: Not Right for All Lexington Neighborhoods petition to Urban County Council Members, Lexington-Fayette County, KY was written by Clara Fenster and is in the category City & Town Planning at GoPetition.
Don't Adopt ADU Ordinance: Not Right for All Lexington Neighborhoods