DEPORT GILLES DUCEPPE / EXPULSER GILLES DUCEPPE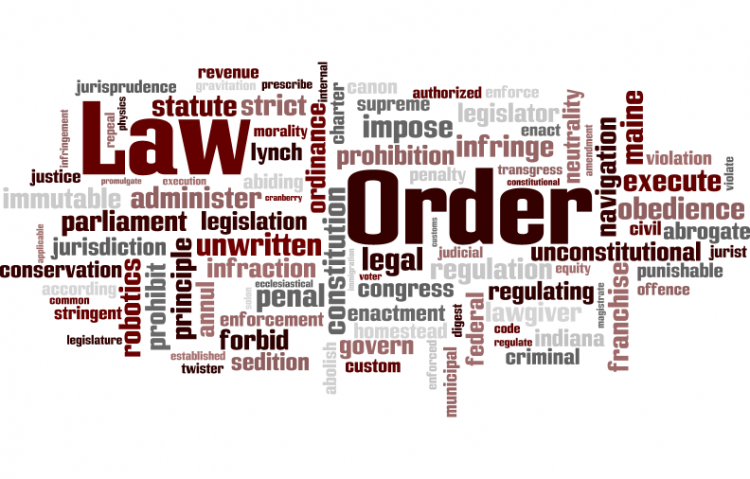 Target:

Minister of Citizenship, Immigration and Multiculturalism

Region:

Website:
GILLES DUCEPPE is a flamboyant personality who claims leadership of the federal BLOC QUEBECOIS party, and has occupied a seat in the Canadian Parliament for 20 years.
Mr. DUCEPPE is not entitled to that seat, for a number of reasons:
1. GILLES DUCEPPE has publicly renounced Canada as his nation and country. He continually refers to CANADA and CANADIANS as if they were NOT his country or his people. He has said in FRENCH in the clip in this video that CANADA IS NOT HIS COUNTRY, NOT HIS NATION:
http://www.facebook.com/video/video.php?v=1142568902568&oid=117511084929452
It's about time Canadians woke up and held him to his word. As GILLES DUCEPPE does NOT CONSIDER CANADA to be his COUNTRY, he is therefore NOT entitled to the privileges of being CANADIAN.
Two key privileges are the guarantees in the Canadian Charter of Rights and Freedoms. The right to VOTE belongs exclusively to CANADIANS. So does the right to be QUALIFIED to run for office and hold elected office.
2. On 23 September 1990, GILLES DUCEPPE publicly washed his hands of his OATH OF ALLEGIANCE that he swore to the QUEEN on 13 August 1990 as a Constitutional requirement to sit and vote in Canadian Parliament. GILLES DUCEPPE says the CONSTITUTIONAL requirement of a valid oath to sit and govern in Canada is an irrelevant TECHNICALITY.
http://gilles-duceppe-treason-tour-2010.blogspot.com/
Even if Mr. DUCEPPE did consider himself to be a CANADIAN, which he has clearly and repeatedly said he IS NOT, he has no legal right to occupy space in Canadian Parliament. For, he is a perjurer; he swore an oath of allegiance which he then renounced! Just as he has renounced Canada as his country!
GILLES DUCEPPE has no respect for Canada, our Constitution, our Parliament or the Law, all of which he has been cuckolding now for over TWO DECADES.
3. GILLES DUCEPPE has for twenty years now been lying brazenly to QUEBECERS that his goal for Quebec is INDEPENDENCE. He wants to make a country of Quebec! Oh, does he?
No, not at all!
GILLES DUCEPPE's only goal, his real goal, which informs his every word, act and thought, is to DESTROY CANADA for North American Union and a continental parliament, on the way to western hemispheric union and a Communist one-world government. In order to do this, DUCEPPE has to TAKE QUEBEC OUT.
In May of 2008, GILLES DUCEPPE was a guest speaker at the MODEL PARLIAMENT FOR NORTH AMERICA held in Montreal City Hall. THAT'S the "parliament" GILLES DUCEPPE serves, not the Parliament of Canada, and certainly not the parliament of the independent state of Quebec which he also intends to destroy.
For, once Canada is dissolved, Quebec is next, and so are all the other provinces. Because the continental parliament is EU-style. Member-states of the European Union are being DRAINED of their sovereignty. United Kingdom has lost 100% of its sovereignty over fishing, trade, environment and farming as a consequence of its membership of the European Union superstate. As long ago as 1991, former Prime Minister Pierre Elliott Trudeau even boasted that FRANCE was at that time exercising only "about 18% of its sovereignty", the rest having been "delegated" irretrievably to Brussels. (Source: "Will Canada Survive? Federalism in Peril": http://www.librarything.com/work/4106342 )
It is the GOAL of GILLES DUCEPPE, two-faced liar, con man and perjurer, that not only CANADA be destroyed, but that QUEBEC and ALL THE PROVINCES be "re-federated" under the North American continental parliament so that they TOO can be relieved of all THEIR sovereignty.
The Provinces of Canada exercise 100% sovereignty over EVERY domain under Section 92 of the British North America Act, 1867. They then SHARE Imperial Sovereignty in the NATION of Canada under Section 91 of the British North America Act, 1867 where EVERY Province of this country sits in Parliament. We now call it the Constitution Act.
GILLES DUCEPPE'S goal for Quebec and for all the Provinces is the annexation of their sovereignty and of all their natural resources, and of all their territory, and of us, THE PEOPLE, into a corporate-run fascist, dictatorial, Communist one-world government where BIG BUSINESS -- ( emerging from its conspiracy of capitalism ) -- has at last taken over the functions it so desperately covets: those of GOVERNMENT.
Those functions belong to us, THE PEOPLE. Not to GILLES DUCEPPE and his corporate bosses!
4. PHONY REFERENDUMS AND LIES ABOUT SOVEREIGNTY:
The 1980 and 1995 referendums to "secede" in Quebec were no such thing. Both were attempts to substitiute the EEC and then the EU system disguised as "Sovereignty Association" and "Sovereignty Partnership" for Confederation. In other words, both were attempts to give root to the NORTH AMERICAN UNION that is now unfolding before us on the pretext of 9/11, which was clearly perpetrated because the phony referendums to "secede" had failed:
As will also FAIL the phony upcoming third and final referendum to "secede" announced by GILLES DUCEPPE on 9 June 2010 using Parliamentary letterhead from his office in Ottawa:
http://www.calameo.com/books/0001117908d1832596065
This man who has PERJURED HIS OATH TO THE QUEEN AND TO CANADA, who has publicly and repeatedly declared that CANADA is not his COUNTRY, has the unmitigated gall to use Canadian Government letterhead to incite over 1,600 world leaders and influential personalities to believe that HE, a traitor who has no ties to Canada, intends to DESTROY CANADA. And he wants their support!
It's time to THROW THIS MAN OUT !!!
PERJURY IS NOT DEMOCRACY.
TREASON IS NOT POLITICS.
AND LICENCE IS NOT LIBERTY!
GILLES DUCEPPE, BY HIS OWN WORDS, HAS NO PLACE IN CANADA, AND MOST CERTAINLY, NONE IN PARLIAMENT.
Let's all tell this seditious lie-spinner to, "HIT THE ROAD, JACK!" and send him an official DEPORTATION NOTICE:
http://www.facebook.com/video/video.php?v=1142568902568&oid=117511084929452
He can then decide what country -- if any -- he would then like to "belong" to, and perhaps that country will give him the right to vote, and to run for office, and to run it into the ground.
_ _ _ _ _ _ _ _ _ _ _ _ _ _ _ _ _ _ _ _ _ _ _ _ _ _ _ _
"When liberty becomes licence, dictatorship is near"
-- Will Durant.
"Every dictator is an enemy of freedom and an opponent of law."
-- Demosthenes
DEPORT GILLES DUCEPPE!
HE ASKED FOR IT!
SIGN THE PETITION!
1. DEPORT GILLES DUCEPPE!
[a] He has publicly renounced Canada as his country (see video)
[b] In September 1990, he publicly washed his hands of his Oath of Allegiance sworn to sit in the Parliament of Canada, and then returned to Parliament
[c] No one may sit and vote in Parliament without a VALID oath of "TRUE" allegiance. The word "TRUE" is expressly stated in the Constitutional requirement.
[d] Duceppe intends to destroy Canada. Even had he not publicly washed his hands of his oath, he is clearly not under a valid oath as the goal of destroying Canada is incompatible with ALLEGIANCE.
2. Confiscate his assets and his property to cover with interest the wages and expense accounts GILLES DUCEPPE has illegally taken while sitting as a PERJURER and a TRAITOR in the Parliament of Canada, a country he renounces, and of which he is therefore NOT A CITIZEN.
IN SIGNING THIS PETITION, I CERTIFY THAT I AM A CANADIAN CITIZEN ENTITLED TO VOTE IN CANADA.
You can further help this campaign by sponsoring it
The DEPORT GILLES DUCEPPE / EXPULSER GILLES DUCEPPE petition to Minister of Citizenship, Immigration and Multiculturalism was written by Kathleen Moore and is in the category Law & Order at GoPetition.
DEPORT GILLES DUCEPPE / EXPULSER GILLES DUCEPPE