Denial of timely payments to FD investors from DSK group of companies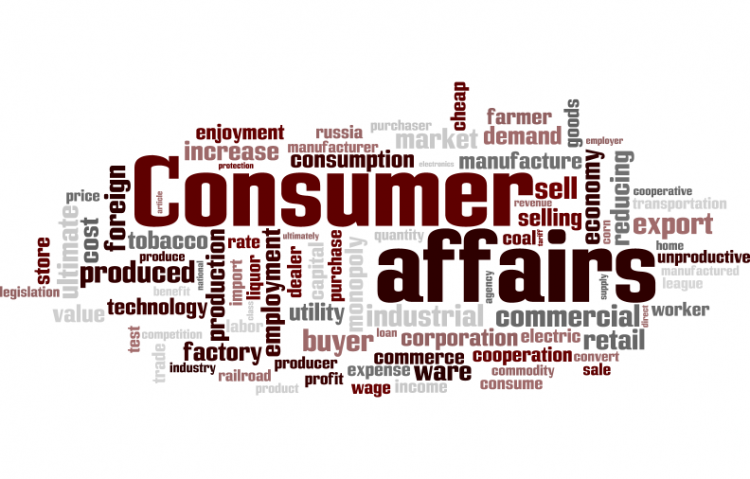 Target:

Hon Prime Minister Shri Narendra Modi

Region:
DSK Group of Companies, a multibillion-rupee business empire has various registered companies operating under different names e.g. DSK Associates, DSK & Sons, DSK Developers, DSK Toyota etc. Besides running multifaceted business ventures M/S DSK have also raised substantial funds in the form of Corporate FD's and Loans from private Investors for furtherance of their Business. People across all economic background of Maharashtra, especially western Maharashtra and Mumbai, have invested huge amounts of money in DSK Group of Companies; many of these investors being senior citizens who invested almost entire of their life's savings (e.g. post retirement Gratuity and Provident funds etc.) into DSK.
Many of above Investors manage their bread & butter on monthly and quarterly interests earned on these investments. Since the recent past (Nov 2016 onwards), due to mismanagement of funds, M/S DSK have started deferring payment of FD maturity proceeds and Interest amounts due to be paid to their Investors. As a result many Investors who are retired working professionals with practically no other source of Income are undergoing a state of great mental distress and agony due to this unexpected and unjust behavior of M/S DSK. It won't be an exaggeration that many of these senior citizens who belong to middle and low income group of Society are literally struggling for their survival due to choking of inflow of their earnings from M/S DSK. Many Investors needed money for wedding of their daughters, setting up their homes and buying essentials for making a reasonable living but almost none of them got the returns to which they are legitimately entitled. Some DSK victims who are undergoing treatment of heart diseases, cancer etc. are unable to access to their own money in the time of utmost crisis, despite M/S DSK's several verbal assurances which remained unfulfilled till date; latest one being the case of failure to keep up their promises given in writing on 21st June'2017 (can be forwarded).
Hon. Prime minister, in view of above circumstances we are left with no choice but to come to your door steps in the hope of receiving your kind attention and urgent intervention in the matter, since now it is a matter of life and death for majority of Investors. Besides, we are concerned that since Mr. D. S. Kulkarni (MD and Chairman of DSK Group of Companies) is one of the most influential personalities in Pune (financially as well as politically; contested 2009 - Parliamentary elections on BSP ticket) he is potentially in a position to influence ordinary investors to succumb to his pressure tactics and use his clout to manipulate Government machinery to his advantage. We have in past, many examples of Corporate Bigwigs and Company CEOs disappearing from India after committing economic offences; a possibility of that may also be taken into consideration while issuing directions to relevant Govt. authorities for taking necessary remedial measure in the matter.
DSK is a renowned public speaker and motivational lecturer; his speeches on morality and work ethics have attracted almost every investor out here. But unfortunately off late he appears to be using all his motivational energy and oratory skills in exploiting Investor's emotions who are waiting in the hope of getting justice one fine day.
It may be worth mentioning at this juncture that most of the investors have invested their money in good faith, considering M/S DSK's track record of prompt and fair dealings and long term association with Investors. However M/S DSK's recent performance with respect to meeting their financial commitments is a total let down for Investors who are left in a state of helplessness, anxiety and a feeling of betrayal, hence totally unacceptable; at the same time unethical, illegal and causing damage to the interest of innocent and upright citizens.
The purpose of this letter in no way is meant to defame M/S DSK or create hurdles in their economic recovery process. Our only intent is to make people and Government authorities aware about our sufferings. We are hopeful that social and Governmental pressure on M/S DSK will help timely recovery of our money.
We look forward to receive your sympathetic consideration in issuing discrete instructions to relevant officials of Economic Offence Department of Maharashtra State Govt. for a quick resolution of this grave problem facing upright citizens from all over Maharashtra.
Thanking you we remain.
DSK Victims
We support that DSK should clear his dues IMMEDIATELY to all his investors.
You can further help this campaign by sponsoring it
The Denial of timely payments to FD investors from DSK group of companies petition to Hon Prime Minister Shri Narendra Modi was written by DSK Victim and is in the category Consumer Affairs at GoPetition.
Denial of timely payments to FD investors from DSK group of companies