Demanding the Restructuring of Student Loan Interest Rates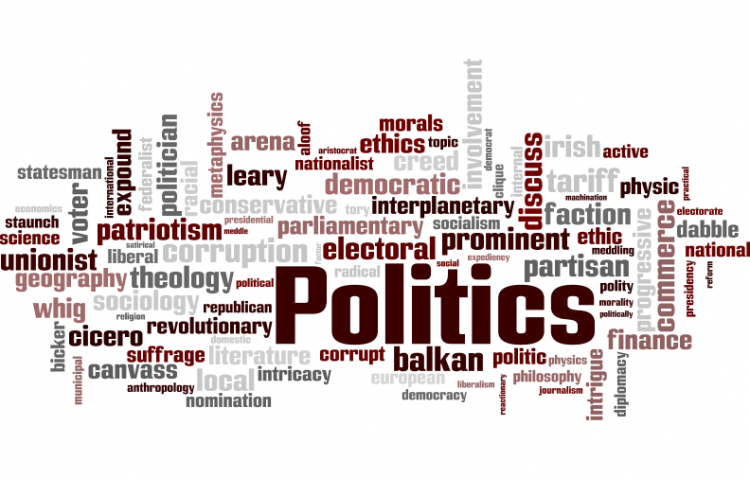 Target:

President Trump & Administration, GA Representative Michael Caldwell, GA Senator Bruce Thompson, U.S

Region:
Are you struggling to make your student loan payments as well as your normal living expenses?  Have you noticed that your principle balance goes down extremely slowly or never goes down even though you are making your payments? Are you in default because you can't make your payments? It may be because of the aggressive interest rates that accrue daily. You definitley need to read this petition and sign! Even if you don't have student loan debt or if you managed to pay yours off, maybe you know someone who does and they are struggling, you can sign anyways to show support!  Please share this petition with your friends and family, your Facebook, Twitter, email blast or any other social media. The more support on this issue, the more inclined the recipients of this petition are to make the necessary changes to help struggling borrowers. Thank you so much for your support!
We, the American people with college student loans demand the American government make changes to the current Student Loan interest rate structure.
Currently, rates accrue on a daily basis, making it very difficult for millions of borrowers to pay down or even pay off. It is problematic for the average working class to cover regular living expenses; making them a burdensome lifetime debt.
The average student graduating in 2016 has $37,172 in debt; up 6% from 2015. Currently, the student loan debt for the country is at an all-time high of 1.3 trillion dollars with 44 million borrowers. But unfortunately, 4 million of those student loan borrowers ($67.5 billion dollars) are in default with a loan delinquency rate of 11%.
According to the White House these loans have adverse economic consequences. Research indicates the $1.3 trillion debt may prevent young borrowers from making purchases to help spur economic growth. Buying a house, car and retirement savings are impossible while many cannot move out of their parent's homes. The number of social security checks being garnished from older borrowers has topped over 400%, according to a 2016 report from the Government Accountability Office.
             Real Borrower Example from Woodstock, Georgia
      (Borrower has both Private and Federal Loans listed below)
     Graduated from college with a Bachelor's Degree in May 2007
• In repayment since November 2007
• Borrowed a total of $42,917.60 (3 loans being handled by a private lender)
• Variable interest rates in November 2007 of 7.22%, 12.58% and 11.07%
• Current variable interest rates as of February 2017 are 5.21%, 8.020% and 6.520%
• Payments are over $430 a month
• Interest accruing daily at $6.40 (approx.$198.40 monthly)
• Expected payoff is 10/28/27 for a total of $111,350.73 or higher
o A total of $74,614,21 (with variable interest already accrued from private lender) which was dispersed from the above private lender to the Federal Government in February 2012
o Loan is on the Income Based Repayment/25 year forgiveness program
o Fixed interest rate of 6.875%
o Payments are driven by income and vary yearly
o Interest accruing daily at $17.68 (approx.$548.08 monthly)
o Expected payoff or forgiven balance after 300 payments on IBR for a total of approximately $405,880.79 (forgiven balance is then taxable by the IRS)
We demand the interest be changed to a reasonable, fixed rate that should accrue/capitalize quarterly or yearly during "repayment" periods, not during forbearance, deferment or an "in school" status. We request an evaluation and readjustment to the aggressive amount of interest already accrued and capitalized on existing borrowers. We believe this will help the working class regain positive income that will not only stimulate the economy, but help those struggling with living expenses. We also believe this will allow our retirees to "live their lives with dignity in retirement." Thank you for your time and attention to this matter. We look forward to hearing from your administration.
Respectfully Submitted,
Kim Fordham
&
The Undersigned
Enclosure: signatures and loan documents
Cc: Correspondent Haley Sweetland Edwards (Time Magazine), Andrew Josuweit (studentloanhero.com), I-Team Call for action (Fox 5 News), Clark Howard (WSB-TV 2 News), Ryan Kruger, Chris Hopper and Michael King (11 Alive News), Eric Trump (Trump Organization), Donald Trump, Jr. (Trump Organization), Ivanka Trump (White House)
You can further help this campaign by sponsoring it
Demanding the Restructuring of Student Loan Interest Rates