CT Needs an Effective 3 Strikes and You're Out Law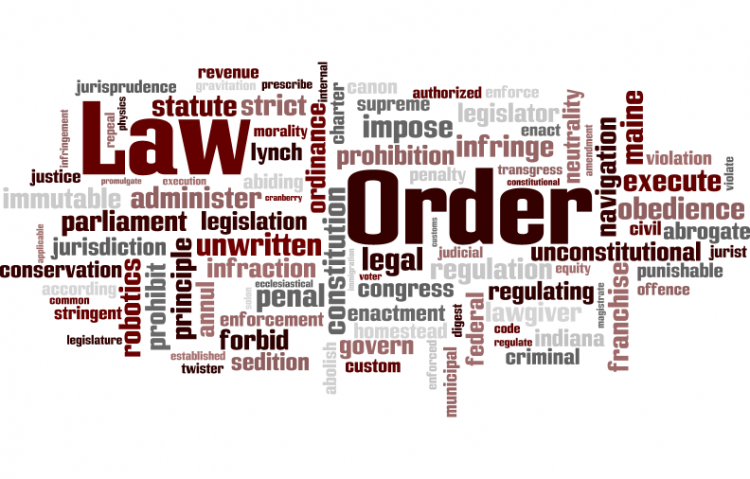 Target:

Residents of the state of CT

Region:

Website:
November 2009: If you agree with this petition and want to know how you can help support our cause please do the following:
Support 3 Strikes Now:
1. Please contact your state senator and state representative and urge them to support three strikes legislation.
2. Sign the petition and forward it it to others....we need numbers!
3. Join the 3 Strikes Now Coalition chaired by Sam Caligiuri and Co-Chaired by William Petit, Jr., MD by visiting this website...http://3strikesnow.com/.
----------------------------------------------
Preamble:
OUR STATE OF CT NEEDS AN EFFECTIVE 3 STRIKES AND YOU'RE OUT LAW COINCIDING WITH ZERO TOLERANCE POLICING... BURGLARY MUST BE INCLUDED!
A burglary, a crime which could result in the theft of something having little or no value, is perceived as being unjustly included as one of the three "strikes." However, burglary often involves breaking into others' houses, and burglars often resort to violence when they encounter the family members unexpectedly.
On July 23, 2007, two convicted burglars out on parole (Joshua Komisarjevsky and Steven Hayes) were accused of killing three family members during a home invasion and arson in Cheshire, Connecticut. They each had more than 20 prior burglaries on their records. If Connecticut had adopted an effective three-strikes law, this kind of brutal crime committed by burglars could have been prevented.
After the violent troubling events that took place in our hometown of Cheshire, Ct, the people of this state need to take a stand and voice their opinions to politicians who can do something about it.
Pass this along and sign below if you agree with our state adopting a 3 strikes law to keep these criminals from harming our families and terrorizing our neighborhoods.
This will be forwarded to those in office and hopefully we will be heard...
"Politicians, we urge you to stand up for residents and secure our neighbourhoods and streets from crime.
A 3 strikes and you're out law will do more to stop revolving door justice than any other measure currently in place in the state of CT or Federal law. The law requires a defendant convicted of a felony to serve an indeterminant life sentence when it is proved that he has committed 2 or more previous felonies defined as violent or serious. If you have 2 prior felonies and you go out and commit a third, the 3 strikes kicks in and you're looking at 25 years to life. No discretion of the judge, no hard luck story - that's it! You're gone for a minimum of 25 years. 3 strikes is a model of strict and even handed justice. It demands accountability, reflects commonsense, presents a clear and certain penalty and uncompromisingly invests in public safety.
There is no greater deterrent of swift and certain consequences: swift arrest, prompt trial, certain penalty. Existing criminals with multiple serious or violent convictions would be forced to make an easy decision. Either stop committing crimes and live the remainder of their life in freedom or spend 25 years to life in prison the next time they are caught and convicted. This is the only way career criminals can be held personally accountable for their decisions.
Face the truth...A criminal in prison cannot commit crimes against the general public. The price of allowing offenders to return to a lifestyle of victimising citizens is too high. 3 strikes incapacitates active criminals who can no longer commit crimes against the public, it also sends a message that criminal activity will not be tolerated in any way. It is an unquestionable deterrent to criminal behavior."
CONNECTICUT RESIDENTS ONLY PLEASE SIGN!
You can further help this campaign by sponsoring it
The CT Needs an Effective 3 Strikes and You're Out Law petition to Residents of the state of CT was written by Jessica Ryan and is in the category Law & Order at GoPetition.
CT Needs an Effective 3 Strikes and You're Out Law