Cry for Justice: The Murder of Hugues de la Plaza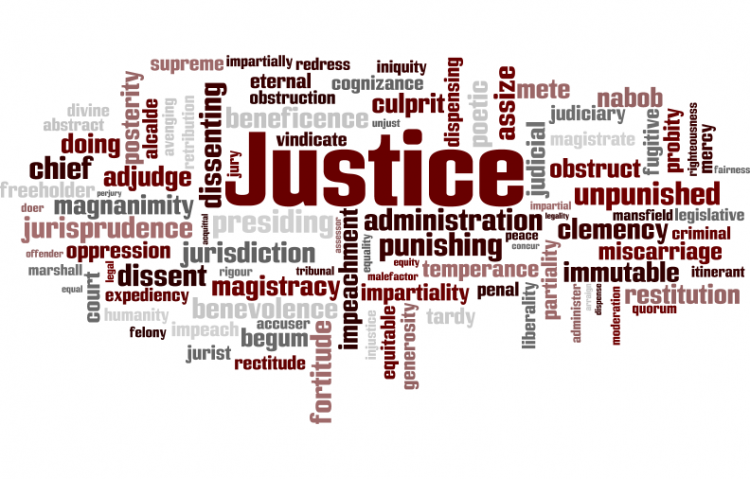 Target:

The City of San Francisco

Region:

Website:
Dear Friends,
On Feb. 13, Melissa Nix will tell the San Francisco Police Commission about the SFPD's negligence in investigating the murder of Hugues de la Plaza, an American and French citizen.
We NEED your SUPPORT and invite all of you attend AND ask for JUSTICE: 5:30 p.m. City Hall, Room 400, #1 Dr. Carlton B. Goodlett Place, SF
However, if you are not able to attend, please show you care about Hugues - and safety of all San Franciscans - by signing the petition below.
For those of you who would like to learn more about Hugues, or to read both American and French newspaper articles about the case and its handling, please see the links below.
Thanks a lot in advance from the bottom of our heart,
Friends of Hugues
Hugues de la Plaza blog
http://huguesdelaplaza.blogspot.com/
Cold case: The SFPD hasn't solved the homicide of Hugues de la Plaza -- so now the French ambassador is getting involved
BY G.W. SCHULZ Tuesday September 25, 2007
http://www.sfbg.com/entry.php?entry_id=4584&catid=&volume_id=254&issue_id=316&volume_num=41&issue_num=52
Who killed Hugues de la Plaza?" by Mary Spicuzza
http://www.sfweekly.com/2007-07-18/news/who-killed-hugues-de-la-plaza
"A city that knows how to...shrug" by Caille Millner
http://sfgate.com/cgi-bin/article.cgi?file=/c/a/2007/08/06/EDCIRBOTU1.DTL
http://www.france-amerique.com/actualites/article.php?id=178
We, the undersigned, demand justice for Hugues de la Plaza, a 36-year old sound engineer found stabbed to death in his Hayes Valley apartment the morning of June 2nd. Hugues was both an American and French citizen.
We implore you to use your position to call for a thorough investigation of his murder, lest his death become yet another statistic - the 264th murder yet to be solved in San Francisco:
In Sept. 2006, the Office of the Legislative Analyst reported, that, from 2004 through Oct. 2006, the city had 253 homicides and only ONE conviction.
More than NINE months have passed since Hugues death and yet:
We still don't have a crime scene report.
Homicide has not replied to Hugues' parents for nearly a month. The De la Plazas sent an e-mail three weeks ago requesting an update on the case. No reply.
The autopsy report, released EIGHT months after the murder, contains a police narrative with serious errors, including a leading misrepresentation of Hugues' mental state.
We still await the results of DNA analysis of the blood supposedly taken from the crime scene. Was it taken?Processed?
Witnesses and contacts have been neglected, too.
The last person known to have seen Hugues alive called Homicide dozens of times, leaving messages. He was not interviewed for five days.
The last person known to have talked by phone with Hugues also contacted Homicide immediately. Homicide did not return his call for two weeks.
Hugues' next-door neighbor told police who arrived at the crime scene he had heard doors slamming and series of footsteps at 2:38 a.m. the night Hugues was murdered. His information was not recorded
In addition, we are concerned about the lack of electronic expertise within the homicide department.
Hugues' parents were alarmed enough to hire an American private investigator, John Murphy, and alert the French government. The French government then assigned a French police detective, Jean-Phillipe Goudet, to assist Homicide with the case.
If not for Goudet, Hugues' laptop would still sit untouched. Homicide told Goudet they could not break into it. In September, FOUR months after the murder, Goudet was permitted to bring two IT professionals -- on the French government's dime-- to break into the drive.
Further, Hugues' cell phone was neglected by SFPD for some time. They were unable to analyze his text messages. It has been sent to France for analysis.
Hugues email accounts were not accessed for months. Homicide at first suggested the family pursue the email providers themselves.
Finally, we were told SFPD does not know how to triangulate cell phone signals.
We call on the government of San Francisco, including Mayor Gavin Newsom, SFPD Chief Heather Fong, District Attorney Kamala Harris and the Police Commission to carry out their elected duties to serve and protect the citizens of San Francisco.
We demand a review of the murder investigation and an account for the appalling manner in which is has been handled. We hold you accountable.
Sincerely,
You can further help this campaign by sponsoring it
The Cry for Justice: The Murder of Hugues de la Plaza petition to The City of San Francisco was written by Melissa Nix and is in the category Justice at GoPetition.
Cry for Justice: The Murder of Hugues de la Plaza