Continue to Save the 1935 MV Kalakala "World's First Streamline Ferry"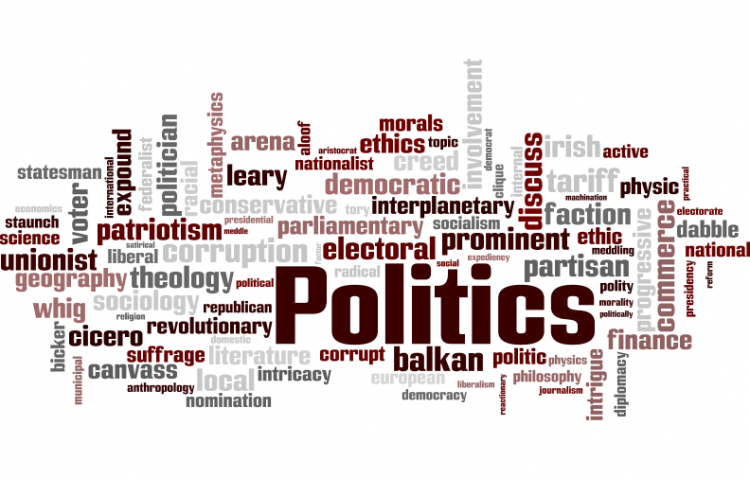 Target:

USA, State of Washington Puget Sound Region, California, Alaska, and Canada

Region:

Website:
The State of Washington has never, to this date, saved any of our maritime ferry system as a part of our heritage that was given to them in 1951. Today, our original State of Washington fleet of ferries are all gone forever except the Kalakala. Privately we have saved her since being retired and sold by Washington State Ferries since 1967. October 28, 2008 we tried to save the Quinault, Nisqually, Illahee, and Klickatat. But, we obtained only 515 signatures before their departure to be cut up as salvage in Mexico.
We started saving the Kalakala in 1967, she was privately used in Alaska and returned to Washington in 1998. We must continue to save her today. We must never give in or give up on saving her for future generations to come. The Kalakala has always been and shall always be a true private and public partnership. And, after 42 years, it is time for the public officials to change and join us to support all the future efforts necessary to preserve the 1935 MV Kalakala, "World's First Streamline Art Deco Ferry". She is now on the national and state historic registers. She has many significant heritage, cultural, and engineering legends that impacted history within our Nation, State of Washington, California, and Alaska.
Also, the Kalakala is one of the last original maritime ships that still physically exists to represent the Peabody family Black Ball Line maritime history spanning over 3 generation (2 centuries). Today, the State of Washington is seeking a National Maritime Heritage Region within all of Puget Sound. The Kalakala is one of the most significant historic ferry system resources that should be included within such national heritage region protections. It is time for the State to recognize all the Kalakala's true historic and future community values.
The Kalakala has given to our State and Nation while serving within the Prohibition, Great Depression, and WWII eras. And, she was rated as the number 1 tourist attraction within Puget Sound prior to Seattle's 1962 World's Fair.
The Kalakala was retired too early, sold in such a way as to never be allowed to be reused as a ferry or other transportation infrastructure, has been oppressed since returning to Washington State in 1998, and has never received a sponsorship or any funding from King County, City of Seattle, State of Washington, or any other State or Federal heritage funds. Today, she is now one of the most historically significant threatened maritime heritage treasures.
Today, the Kalakala Alliance Foundation has submitted (3rd attempt) a Washington D.C. $700,000 National Parks Service Save America's Treasures grant (award notifications due Sept. or October 2009). This will be our first public-private partnership related to saving the Kalakala. The past 42 years we have saved her privately, but today we must continue our efforts towards saving her in the future via private and public partnerships. We look forward to never giving up on designing her a home that will provide perpetual mooreage for her. We look forward to working with a local community to enhance their tourist industry.
During 2009 we are going to speak on behalf of saving the Kalakala, and our focus will be to create a change of public opinion and State government perceptions of what the Kalakala represents of our past ferry system and her associated history. We also want to change our State's laws that they have used towards how they retire, sell, and never see any other reuses of our ferry system fleet other than as scrap, so that, they can obtain public approval that allows the State to fund building new vessels. We intent to change how the State laws prevent non-profit organizations from preserving and reusing the ferries beyond their useful and retirement life. We have no recourse today to recover our Black Ball Line physical significant losses related to the Kalakala maritime culture and heritage. We will take legislative using this petition to create change during the 2010 legislative session. We will stop the State from scrapping all of our historic ferries, especially the Kalakala.
It is not too late to save the Kalakala. She was world class and world renowned in the 20th century, and still can be preserved to regain her honor and past glory as a world renowned State wide tourist attraction in the 21st Century. She is a national landmark and economic resource for any future community after being preserved. She is our State and Nations maritime heritage, she can entertain millions, she can create permanent full time jobs, she can become the number 1 tourist attraction within any Puget Sound community that sustains tourist and entertainment jobs, and she can generate self sustainable revenues that create local tax revenues, she can enhance overnight hotel tax revenues within her homeport region, she is one of our last significant ferry system heritage and cultural resources, and we have never understood why the Kalakala has never been accepted by the politicians prior to today?
It is time for the State and communities to accept the Kalakala for what she has been and can be in the future. We must now continue to save the Kalakala all together as a private and public partnership. We see her as a beautiful ship even as she looks today. We know that she deserves to be known as a "Ship of a Thousand Years". And, soon after being preserved she can once again serve over 100's of millions of future visitors onboard within the 21st Century.
The Kalakala has never deserved to be envisioned as scrap, she never deserved to restricted from being reused within our ferry system somehow. She is our last historic ferry that truly deserves to represent our past and future ferry system's beginnings, roots, heritage, and past and future culture of our State, California, Alaska, and is one of our significant Nation treasures representing the past 100 years. The State has made many mistakes, and they have honestly mismanaged our 100 years of ferry system history since their ownership starting June 1, 1951.
Washington State Ferries ferry system mismanagements and physical losses have been a disgrace and disrepectfull to our ferry system founding forefathers, todays citizens, and our future citizens. They have also neglected the State of California and Alaska's maritime history by selling off and scrapping all of our past Alaska Steamship Company and Puget Sound Navigation Company physical Ferry System legendary resources.
To all 515 individuals that have signed the petition starting October 28, 2008 and up to September 4, 2009 we extend our appreciation and want to thank you. But, we must continue to save the Kalakala and sustain preservation efforts by continuing to seek 1000's of signatures. If we can not get 1000's of signatures our public officials will never have the pressures needed for them to listen. The lack of protective and funding policies have caused all past Kalakala preservation efforts to fail. The State's ferry system mismanagements, power, and lack of financial accountabilities and historic protection responsibilities have caused much Kalakala sufferings. It is time for the State to face the historic facts. And, we must speak up and protect the Kalakala's rights of preservation, and we must find ways to obtain sufficient petition signatures and funding to stop the State from continued past practices. The Kalakala was a bright symbol of hope during the 1930's Great Depression, and she still is the same Kalakala which exemplifies the same symbol of hope within a new century. It is time for the State to see and help save her and her history. We must not give up privately on trying to achieve a private and public partnership to save the Kalakala.
For those of you that have taken the time to read this petition please sign this petition, find others to sign also, and help us support our private and public efforts that should have been done since 1967 (over 42 years ago). The Kalakala Alliance Foundation will speak up during the 2010 State of Washington legislative session. We will change our public officials future governing practices and old ferry sales and resuse policies. Most of all we will ask them to support funding that will save the Kalakala.
We will state that it is time to stop the State management policies and power and control of how our past fleet has been retired, scrapped, and never allowed to be reused within our future ferry system as community, tourism and State heritage resource assets.
Once we obtain 1000's of signatures, together, we can help change State policies and management practices. And, we can save the Kalakala instead of suffering another significant national maritime cultural & heritage loss. The Kalakala is seriously being endangered, and time is of the esscence before she becomes another State and National maritime disaster if physically lost forever.
Please join our signature list and sign this petition before it is too late.
We, the undersigned, call on the State of Washington to stop their past policies and management practices related to ferry vessels ebay auction sales( used as competitive bidding and mis-management practices) and our physical maritime heritage & cultural losses. These vessels can have life after being used only as ferries.
We believe that the State should stop retiring, auctioning, and losing all our significant maritime ferry system history. We believe that these ferries are and have been immeasureable tangible and physical historic ferry, cultural, and community losses. Today, the 4 Steel Electric ferries (Quinault, Nisqually, ILLahee, and Klickatat) were sold for a total of $200,000 to a for profit company from Mexico. But, they had a remaining interest and depreciation exceeding $45 million of book value that our nations tax payers must pay off over time ending December 31, 2014. We feel that not allowing our non-profit an opportunity to purchase and reuse historic ferries is unlawful, unfair, and simply not the right thing to do as a State or Nation as we have already wasted their financial assets and potential resources but decades of heritage & cultural losses that can never be recovered or shared within future generations.
We the undersigned know that the State retired, sold, and scrapped all past historic ferries without the best interests or the best return on the citizens/tax payers investments. We also understand that today the Kalakala is now the last remaining physical asset of our original ferry fleet that represents our State's only significant ferry system history, culture, and heritage known as the Black Ball Line. And, we know that the Kalakala represents more than monetary values as she can still be reused to serve her State and communities as one of the most valued historic maritime treasures in the history of all of Puget Sound. We know that she also represents our forefathers ferry system gifts to our State on June 1, 1951.
We know that the State had an opportunity to save at least one of the Steel Electrics but forced the sale instead resulting in scrapping them instead of preservation and reuse efforts that would have helped reduce costs to save the Kalakala. We also know that the State has proven to have never given back even a penny to preserve any of our Kalakala and original fleet's physical history, heritage, or culture since 1951.
We know it is time for the State to stop and to change ferry heritage governing policies and mismanagement practices. We know it is time to fund the Kalakala and give back to her via sponsoring and funding a private and public partnership. We know that we have lost all our ferry heritage physical evidences except the Kalakala and, that she deserves to be preserved back to her glory. We know that the Kalakala is floating on Puget Sound and time and safety is a critical issue. We know that saving the Kalakala has now become a state of emergency.
We know that it is time for the State to change, plan future ferry system reuses after old ferries are retired. It is time for the State to accountability and responsibility for our past losses. And, it is time for the State to provide a new future direction to support the Kalakala preservation policies that are planned to preserve and protect the last of our original Puget Sound Navigation Company ferry fleet( known as the Kalakala). And, it is time for the State to sponsor the Kalakala for future TEA-21, Capital Earmarks, and other State and local preservation funding efforts.
Please sign this petition today and help us make a difference in saving our maritime history and the Kalakala! Thank you.
You can further help this campaign by sponsoring it
The Continue to Save the 1935 MV Kalakala "World's First Streamline Ferry" petition to USA, State of Washington Puget Sound Region, California, Alaska, and Canada was written by Steve Rodrigues and is in the category Politics at GoPetition.
Continue to Save the 1935 MV Kalakala "World's First Streamline Ferry"