COCAL X: Political Declaration / Declaracion Politica Declaration politique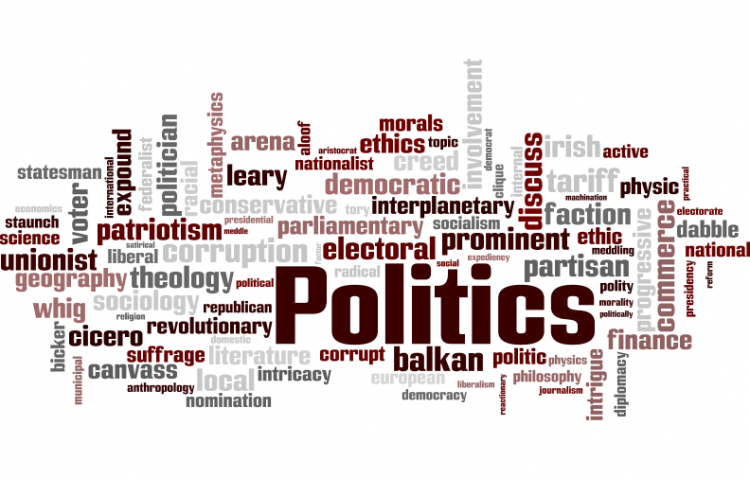 Target:

COCAL: Coalition of Contingent Academic Labor

Region:

Website:
POLITICAL DECLARATION OF COCAL X
COALITION OF CONTINGENT ACADEMIC LABOR
MEXICO CITY, AUGUST 9-12, 2012
DECLARACIÓN POLÍTICA DE LA X COCAL
COALICIÓN DE TRABAJADORES ACADÉMICOS PRECARIOS
CIUDAD DE MÉXICO, 9-12 AGOSTO, 2012
DÉCLARATION POLITIQUE DE LA COCAL X
COALITION DU PERSONNEL ENSEIGNANT PRÉCAIRE EN ENSEIGNEMENT SUPÉRIEUR (COCAL)
VILLE DE MEXICO, 9-12 AOÛT 2012
-----------------------------------------------------------------
We, the contingent academic workers from Mexico, Canada, Québec and the United States convening in Mexico City in 2012, and our friends and colleagues who support our ideals, hereby declare the following:
Nosotros, los trabajadores académicos precarios de México, Canadá, Québec y Estados Unidos reunidos en la Ciudad de México en 2012, y nuestros amigos y colegas que apoyan nuestros ideales, por la presente manifestamos lo siguiente:
Nous, le personnel enseignant précaire en enseignement supérieur du Mexique, du Canada, du Québec et des États-Unis, réunis à la ville de Mexico en 2012, et nos amis et collègues qui soutiennent nos idéaux, déclarons ce qui suit :
-----------------------------------------------------------------
Around the world, students, workers and others who seek justice and freedom have begun to proactively and energetically resist the continuation of these neoliberal policies. We who represent upwards of seventy per cent of academic workers and whose precarious working conditions—rather than isolated cases—represent a new normal, consider ourselves the new academic political actors of higher education and stand in solidarity with them. We declare ourselves in permanent struggle to change these conditions and convene at COCAL X to express our commitment and obligation to democracy and the common good embraced and articulated in our nations' constitutions as well as in agreements signed before international bodies such as the UN and UNESCO. We advocate for the development and implementation of educational and social policies and practices that respect "the common standard of achievement for all people and all nations" articulated in the Universal Declaration of Human Rights, which, rejecting a state-centric understanding of rights, calls on all the nations of the world to agree that "recognition of the inherent dignity and of the equal and inalienable rights of all members of the human family is the foundation of freedom, justice and peace in the world."
Alrededor del mundo, estudiantes, trabajadores y otros que buscan justicia y libertad han comenzado de manera proactiva y enérgica a resistir la continuación de estas políticas neoliberales. Nosotros, quienes representamos más del setenta por ciento de los trabajadores académicos y cuyas condiciones precarias de trabajo—en vez de casos aislados—representan una nueva normalidad, nos concebimos como los nuevos sujetos académicos de la educación superior y nos hallamos en solidaridad con ellos. Nos declaramos en lucha permanente para cambiar estas condiciones y nos convocamos en la X COCAL para expresar nuestro compromiso y obligación con la democracia y el bienestar común que son el sentido expresado en las constituciones de nuestras naciones al igual que en acuerdos firmados ante organismos internacionales como la ONU y la UNESCO. Abogamos por el desarrollo y la implementación de políticas y prácticas educativas y sociales que respeten el "ideal común por el que todos los pueblos y naciones deben esforzarse" articulado en la Declaración Universal de Derechos Humanos, la cual, rechazando un entendimiento estado céntrico de derechos, hace un llamado a las naciones del mundo para que acuerden que "la libertad, la justicia y la paz en el mundo tienen por base el reconocimiento de la dignidad intrínseca y de los derechos iguales e inalienables de todos los miembros de la familia humana."
Partout dans le monde, les étudiants, les travailleurs et toutes les personnes désireuses de justice et de liberté ont commencé à s'opposer de manière proactive et avec énergie au maintien de ces politiques néolibérales. Nous, qui représentons plus de soixante-dix pour cent du personnel en enseignement supérieur, dont les conditions de travail précaires ne constituent pas des cas isolés, mais bien une nouvelle norme, nous nous considérons comme les nouveaux acteurs politiques en enseignement supérieur et nous affirmons notre solidarité. Nous lutterons sans cesse pour changer ces conditions et nous sommes réunis à la COCAL X pour exprimer notre engagement et notre devoir envers la démocratie et le bien commun, valeurs adoptées et définies dans les constitutions de nos nations, ainsi que dans des ententes signées devant des organismes internationaux comme l'ONU et l'UNESCO. Nous militons en faveur de l'élaboration et de l'application de politiques et de pratiques éducatives et sociales qui respectent « l'idéal commun à atteindre par tous les peuples et toutes les nations », comme mentionné dans la Déclaration universelle des droits de l'Homme, laquelle, en laissant de côté une compréhension des droits centrée sur l'État, lance un appel à toutes les nations du monde pour accepter que « la reconnaissance de la dignité inhérente à tous les membres de la famille humaine et de leurs droits égaux et inaliénables constitue le fondement de la liberté, de la justice et de la paix dans le monde. »
-----------------------------------------------------------------
This 10th Conference of COCAL is a time for us to reflect upon the trajectory that has characterized our coalition during its sixteen years of existence, as well as to deepen and improve coordination, cooperation and solidarity among academic workers, unions and associations of higher education in and beyond North America. We do so with solemn understanding of the responsibility of higher education in the development of democratic possibilities founded on respect for universal human rights. In this spirit, we will always seek international unity and solidarity with other sectors of workers and the independent and democratic organizations that represent them, as an important element in the struggle for a better and more just world for all the inhabitants of our planet.
Esta décima conferencia de la COCAL es una ocasión para reflexionar con respecto a la trayectoria que ha caracterizado a nuestra coalición durante sus dieciséis años de existencia, a la vez que para profundizar y mejorar la coordinación, la cooperación y la solidaridad entre los trabajadores académicos, los sindicatos y las asociaciones de la educación superior en Norteamérica y más allá. Lo hacemos con el solemne entendimiento de la responsabilidad de la educación superior en el desarrollo de posibilidades democráticas fundadas sobre el respeto por los derechos humanos universales. Con esta intención, siempre buscaremos la unidad y la solidaridad internacionales con otros sectores de trabajadores y con las organizaciones independientes y democráticas que los representan, como un elemento importante en la lucha por un mundo mejor y más justo para todos los habitantes de nuestro planeta.
Cette dixième conférence de la COCAL est l'occasion de faire un bilan du travail accompli au cours des seize années d'existence de la coalition ainsi que d'approfondir et d'améliorer la coordination, la coopération et la solidarité entre le personnel en enseignement supérieur, les syndicats et les associations d'enseignement supérieur d'Amérique du Nord et d'ailleurs. Nous agissons ainsi en étant parfaitement conscients des responsabilités de l'enseignement supérieur dans le développement des possibilités démocratiques fondées sur le respect des droits universels de la personne. Dans cet esprit, nous chercherons toujours à nous unir et à établir des liens de solidarité avec les travailleuses et travailleurs œuvrant dans d'autres domaines, ainsi que les organismes indépendants et démocratiques qui les représentent, car ce sont des éléments essentiels dans la lutte pour un monde meilleur et équitable pour tous les habitants de notre planète.
-----------------------------------------------------------------
Thus, we, the contingent academic workers from México, Canada, Québec, and the United States convening at COCAL X, issue this Political Declaration in order to make it known among the peoples of our nations and to call upon them to work with us toward a common goal: the expansion of social and democratic rights in education and in welfare for all humans, within and beyond our national borders.
Por ello, nosotros, los trabajadores académicos precarios de México, Canadá, Québec y Estados Unidos reunidos en la X COCAL, emitimos esta Declaración Política para hacerla conocer entre las gentes de nuestras naciones y hacer un llamado a que nos sumemos en un objetivo común: la ampliación de los derechos sociales y democráticos en la educación y en el bienestar para todos los humanos, dentro y más allá de nuestras fronteras nacionales.
Par conséquent, nous, le personnel enseignant précaire en enseignement supérieur du Mexique, du Canada, du Québec et des États-Unis présent à la réunion de la COCAL X, présentons cette déclaration politique afin d'informer les gens de nos nations et de les inviter à travailler avec nous à l'atteinte d'un objectif commun : l'amélioration des droits sociaux et démocratiques en éducation et le bien-être pour tous, à l'intérieur et au-delà de nos frontières nationales.
-----------------------------------------------------------------
We, the undersigned, hereby affirm it.
Nosotros, los abajo firmantes, por la presente lo manifestamos.
Nous, les soussignés, l'affirmons dans la présente
You can further help this campaign by sponsoring it
The COCAL X: Political Declaration / Declaracion Politica Declaration politique petition to COCAL: Coalition of Contingent Academic Labor was written by David Rives and is in the category Politics at GoPetition.
COCAL X: Political Declaration / Declaracion Politica Declaration politique